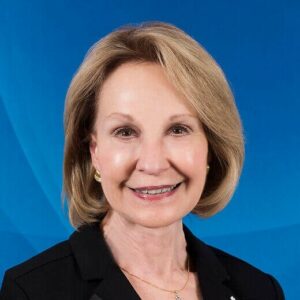 Dear OCAF Friends and Colleagues,
As we enjoy the busy and beautiful autumn season, OCAF continues to support exciting and new endeavours throughout Ontario including the launch of the stunning Place des Arts in Sudbury; Being Legendary, Kent Monkman's spectacular exhibition at the Royal Ontario Museum; and the upcoming Leonard Cohen exhibition at the Art Gallery of Ontario.
Most recently, the Board approved several really innovative new events including a sesquicentennial celebration in a small northern community. As the sector continues to emerge from pandemic constraints, we are receiving an increasing number of funding applications from throughout the province, and look forward to supporting as many as our resources will accommodate. We are proud to steward this unique program on behalf of our new Minister of Tourism, Culture and Sport, the Honourable Neil Lumsden.
At our Annual Meeting held earlier this month, the Board elected its 2022/23 Officers including Vikas Kohli as Vice Chair, Harvey McCue as Treasurer & Secretary and Gillian Smith as Chair of the Nominating and Governance Committee. We were sad to bid farewell to our two remaining Founding Board Members, John McKellar, former long-serving Chair of the Board; and Nalini Stewart, former Vice-Chair. John and Nalini have contributed immeasurably to the leadership and profile building of this important program. We also said farewell to two other dedicated Board colleagues, Donna Gilhooly, long-serving Director from Thunder Bay and festival executive Maxine Bailey.  And we welcomed new Director Diane Imrie as Donna's successor.  You will find the full Board listed below.
Wishing you a gorgeous Ontario fall brimming with cultural events of all kinds!
Mary E. Hofstetter, C.M.
Chair, Board of Directors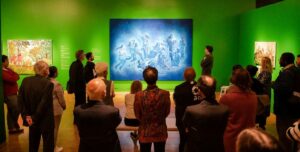 OCAF's Annual Meeting
Meeting for the first time in person in three years!
The OCAF board gathered recently for its Annual Meeting and regular business meeting. Members were thrilled to see each other in person, and, in a few cases, meet for the first time! We had the pleasure and honour of a tour of the Kent Monkman exhibition, Being Legendary, the evening before at the Royal Ontario Museum and the opportunity to catch up before getting down to business. As was mentioned in the introduction, we said goodbye to our Founding Board Members, John McKellar and Nalini Stewart, as well as Donna Gilhooly of Thunder Bay and Maxine Bailey of Toronto. We are so pleased to announce our board for 2022-2023:
L. Robin Cardozo,
FCPA, ICD.D
Diane Obam Dallaire
Rita Davies
John Ecker
Mary E. Hofstetter, C.M.
Diane Imrie
Vikas Kohli
Barb Kuker
Harvey McCue, C.M.
Robert Sirman
Gillian Smith
Emily Trottier
For complete board member bios, please see our website. We look forward to working with all of you during this new year!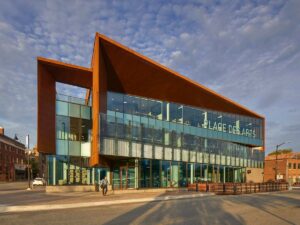 OCAF Around Ontario
OCAF staff were excited to attend and present at Rendezvous-vous North held last week in Sudbury at Laurentian's dynamic School of Architecture. We also had the pleasure of a tour of the new and stunning Place des Arts, which OCAF supported to market its first year of operations. It was an opportunity to meet many festival and event organizations and we are confident new applications will ensue.
This week we are in Huntsville for the 2022 Tourism Summit and excited to hear from the Minister of Tourism, Culture and Sport, Neil Lumsden, and his vision for our Ministry and its programs.
***
Events On Now:
Written in Blood Trilogy: Talk is Free Theatre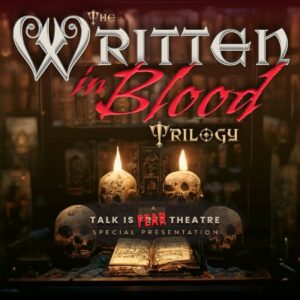 Talk is Free Theatre, a recent winner of several prestigious Dora Mavor Moore Awards,  presents an enchanting immersive experience for this year's Halloween! Written in Blood is a site-specific, immersive theatre experience that will take audiences to multiple locations across downtown Barrie.
Adapting one of literature's great horror novels, Written in Blood takes audiences on a journey through the horror stories of the past as they arrive suddenly on the shores of our present, confounding what is real, who to trust, and how to survive in a new world of old horrors.
Anne of Green Gables–The Ballet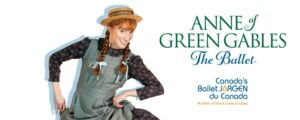 Join Canada's Ballet Jörgen on the finale of their Ontario tour of the wonderful and inspiring Anne of Green Gables Ballet!
For the first time ever, Anne of Green Gables has been created as a full-length ballet! With musical arrangements from Anne of Green Gables – The Musical, this production will bring to life Canada's favourite Prince Edward Islander.
The audience will follow Anne's adventures as she explores the fictional town of Avonlea after the orphanage mistakenly sends her to a farm home. This story of one girl's journey is famous across the world, and is now set to be retold in this magical dance form.
The Royal Agricultural Winter Fair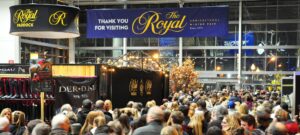 The 100th Anniversary of The Royal Agricultural Winter Fair takes place November 4-13, 2022 at Exhibition Place in Toronto. Whether you're a visitor or an exhibitor, The Royal Agricultural Winter Fair is jam-packed with home-grown fun and the best in local food and animal entertainment.
The Royal is the largest combined indoor agriculture fair and international equestrian competition in the world. It is where Canadian and international breeders, growers and exhibitors are declared champions and where hundreds of thousands of attendees come to learn, compete, shop and have a great time with friends and family.
Place des Arts Programming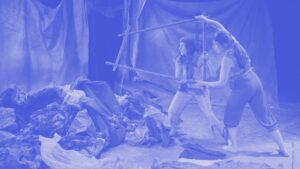 Place des Arts in Greater Sudbury is presenting three fantastic events in their beautiful new space this November.
November 4: The B-Girlz
Jump! A glittering fast paced multi-media comedy and musical extravaganza featuring singing, dancing and near high kicks!
The B-Girlz are Canada's premiere drag troupe! They came to the city with big hair, big voices and a big dream.  Glamorous and entertaining, the B-Girlz have appeared in everything from feature films to television to live stage shows.
November 18: Edouard Landry launches his sixth album, Forteresse.
Edouard Landry's 6th album, Forteresse, will be unveiled this November at Place des Arts in Greater Sudbury.
Originally from Sudbury, Ontario, Edouard Landry's songs create a folk universe with pop rock accents and catchy melodies. His sense of melody and his ease in navigating musical styles are seductive.
November 26: L'Écho de l'écume
Bringing the visual arts to the stage, this visual poem, bordering on performance, is a small ode to JOY! Yes, joy! That elusive feeling that makes the heart quiver and the body unwind. Joy, with its little sundress, its cheekiness, its bare feet, and the charm of its skin gilded by the sea breeze!
In an island universe where the air tastes of salt and freedom, two oceanic women unfold a veritable art gallery over the course of a sea journey. Punctuated by movement, nuggets of poetry and a repertoire of revisited sea shanties, their large frescoes, painted in real-time, evoke the sea: its movements, its breathing, its storms, and its lulls, like a gentle yet fierce allegory of inner landscapes.
Windsor Christmas Art and Photography Competition
Windsor: November 26 – December 10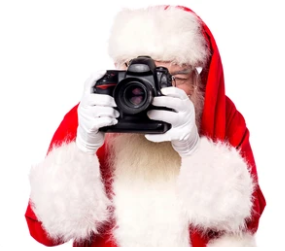 For the 2022 Windsor Santa Claus Parade local artists and photographers are invited to attend one or more of the Windsor Parade Corporation's Santa Claus Parades and capture the essence of this magical event and the magic of Christmas!
The winning entries in both categories will receive $1000 and second place with receive $500. One special entry will be chosen by the Windsor Parade Corporation to be the basis of a new float for 2023.
All the paintings and photographs will be displayed and available for sale by artists January 21-22 at The Waters Edge Event Centre.
Kent Monkman: Being Legendary at the ROM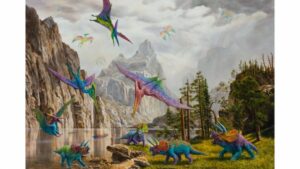 Curated by Cree artist Kent Monkman, Being Legendary presents an installation of new original paintings by the artist alongside objects from ROM's collections.
Interpreted by Monkman's shape-shifting, time-travelling, gender-fluid alter ego, Miss Chief Eagle Testickle, the exhibition depicts how deeply Indigenous knowledge is embedded in the lands of Turtle Island. Cree and other Indigenous peoples have carried this knowledge in stories, songs, and artworks since time immemorial.
Through the power of storytelling, Miss Chief Eagle Testickle reframes the forced interruptions of the colonial project on Turtle Island and honours leaders in the community who shine a light forward for future generations.