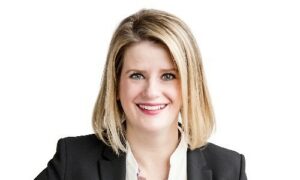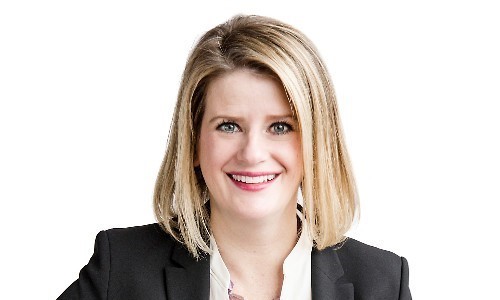 Happy holidays everyone!
I'm Gillian Smith and have recently become the Chair of OCAF's Nominating and Governance Committee. Along with the work of recruiting new and exciting candidates for the board we also ensure all required policies are in place, provide advice to staff on management and generally make sure the Fund is running smoothly with an excellent governance model.
I've been on the board for four years. My background is in marketing, public relations and project management as well as government relations. The board team here is second to none and I so enjoy reviewing the vast range of events, festivals and exhibitions that come to us for assessment. I feel strongly that OCAF is well placed to provide support in all corners of the province to large, medium and small organizations who want to dream bigger and market those dreams to new visitors.
I look forward to meeting some of you over the next few months and I'm excited for the robust reopening events that are planned for the rest of the year and into 2023!
Gillian Smith
OCAF Board Member
_____________
Events On Now
McCrae 150 Symposium
Guelph: November 26


Commemorate McCrae 150 with a day-long speakers series featuring reflections on the life and service of Lt.-Col. John McCrae, the reverberations of the Great War, and what we can learn from this history over a century later.
This year marks the 150th anniversary of the birth of Lt. Col. John McCrae. An esteemed doctor, soldier and poet, McCrae is remembered for his impactful military, medical, and artistic pursuits, and his wartime poem "In Flanders Fields," which he wrote from the trenches near Ypres, Belgium, around 3 May 1915.
To celebrate the anniversary, Guelph Museums has coordinated a multi-dimensional commemoration of his legacy, including a feature exhibition at the Civic Museum, a local poppy planting campaign, a guided tour through Europe, two brand new theatre productions, and a McCrae 150 Symposium.
***
Magnus Theatre Programming
Thunder Bay: November 10 – December 24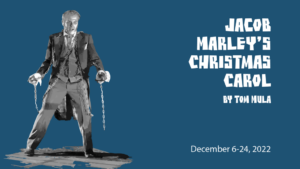 Join Magnus Theatre to experience two stunning productions throughout December!
Man of La Mancha
November 10 – December 3
One of the most enduring works of musical theatre, Man of La Mancha was last staged by Magnus Theatre over 40 years ago. Running from November 10th to December 3rd, this play within a play is the story of a man who seeks decency and beauty (The Impossible Dream) in an increasingly cynical world.
Jacob Marley's Christmas Carol
December 6-24
The holiday season will see the return of Jacob Marley's Christmas Carol by Tom Mula, running from December 6th to December 24th. This play retells Charles Dickens's classic tale from the perspective of Ebenezer Scrooge's mean, sour, pruney old business partner, Jacob Marley, who must free himself from hellish eternity by redeeming the heart of Scrooge.
***
Shaw Festival Holiday Programming
Niagara-on-the-Lake: November 18 – December 23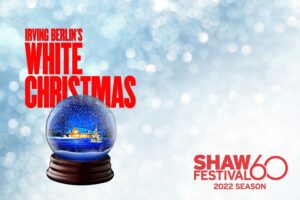 On this December at the Shaw Festival are two holiday classics for the whole family: A Christmas Carol and White Christmas!
White Christmas
If you're dreaming of a white Christmas, you won't want to miss this classic holiday favourite. Two soldiers, returning home from a USO song-and-dance team fall for two sisters in another act. Together, they put on a show to save a Vermont inn. This musical never fails to please: you can't help falling in love with the characters, the dancing and, of course, the singing, especially since the title song is Berlin's most famous and most beloved.
A Christmas Carol
Ebenezer Scrooge is back! Nestled in the heart of the ultimate Christmas village, the charming holiday favourite A Christmas Carol returns to the Shaw Festival's Royal George Theatre. It's the perfect annual reminder of what Christmas is all about. Arrive feeling "Bah, humbug!" and leave full of warm, fuzzy Christmas spirit.
***
21C Music Festival
Toronto: December 6 – January 29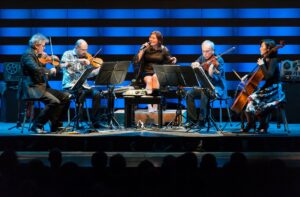 The tenth edition of the 21C Music Festival includes 11 concerts and 1 film, and spans over two months – starting in December 2022 and continuing into January 2023. The cornerstone of the Festival is a spotlight on the Kronos Quartet, who will participate in three events, and feature a special performance by Tanya Tagaq. In total, the Festival will include more than 18 premieres.
The Festival commences with A Thousand Thoughts, a live documentary with the Kronos Quartet, written and directed by Sam Green and Joe Bini on December 6, 2022 in Koerner Hall. Later in December, Kronos Quartet with students from The Royal Conservatory present Fifty Forward on December 8, 2022. In a concert titled Music for Change on December 9, 2022, Kronos Quartet is joined by very special guest Tanya Tagaq performing her "Colonizer" (Remix).
***
Leonard Cohen: Everybody Knows at the AGO
Toronto: December 7 – April 10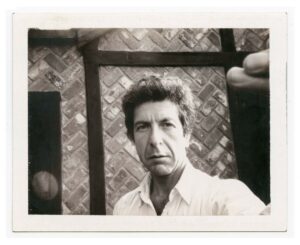 An enduring artistic force, Canadian novelist, poet and singer-songwriter Leonard Cohen (1934-2016) is renowned the world over for his meditations on beauty, death, loss and the human heart.
The first museum exhibition to present the holdings of the Leonard Cohen Family Trust, Everybody Knows immerses visitors in the many facets of Cohen's creative life. Rare concert footage and archival materials, including musical instruments, notebooks, lyrics and letters are featured alongside photographs, drawing, and digital art created by Cohen across several decades.
Two large-scale multimedia installations, on loan from the Musée d'art contemporain in Montréal, highlight Cohen's singular voice, music and stage presence.
***
Elf in Concert: Toronto Symphony Orchestra
Toronto: December 9-10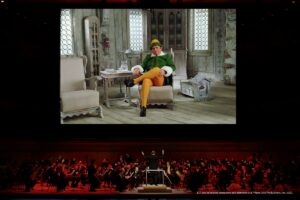 A family favourite film accompanied by a live symphony orchestra! This December join the Toronto Symphony Orchestra and enjoy Elf like you've never seen it before.
Buddy was accidentally transported to the North Pole as a toddler, and raised among Santa's elves. This holiday season Buddy travels to New York—with a live symphony orchestra! Experience John Debney conducting his wonderful score as the full film plays on the big screen.