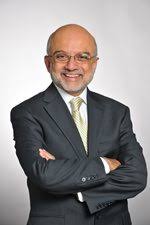 Greetings to Friends of OCAF!
I'm Robin Cardozo and I was elected to the OCAF Board in 2020 just as the realities of the COVID pandemic were emerging. It has been a challenging time for the organizations supported by OCAF, but also a time of innovation and resilience. I'm enjoying my time with my highly committed board colleagues, and have  had the opportunity to contribute in a few ways.
As Chair of the Nominating and Governance Committee, I'm actively engaged in identifying the skills we need on the board, and in recruiting new candidates, who will represent the geographic and demographic diversity of our incredible province.
In addition, board colleague Harvey McCue and I co-Chair the board's new IDEA Task Force, which is engaged in developing a policy for Inclusivity, Diversity, Equity and Accessibility at OCAF. Just as important, we will advise how the organization might operationalize those policies and values in everything we do, and guide how the Fund operates.
Through my career in Ontario's not-for-profit sector, I have had the privilege of serving, and learning from, a number of valuable organizations and their boards. During the past year, I co-authored two reports on Board diversity and inclusion, published by the Rotman School of Management. I hope to bring those learnings to my work at OCAF.
I very much look forward to meeting many of you as our wonderful culture, heritage and tourism organizations and programs re-open throughout the summer, fall and winter of 2022.
We hope you enjoy all the offerings covered in this June issue!
L Robin Cardozo, FCPA, ICD.D
OCAF Board Member
Events On Now
Tall Ships Brockville Festival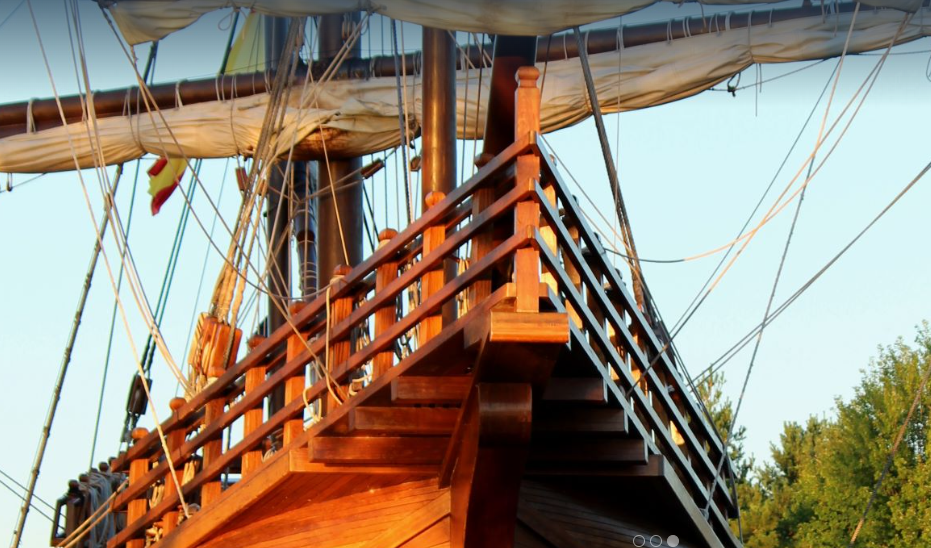 Tall Ships Brockville Festival will return to the waterfront in 2022! The Festival will be the first in this year's series taking place from June 24-26.
Brockville takes part in the TALL SHIPS CHALLENGE® Great Lakes Series which takes over the region every three years, and Brockville has been taking part since 2013.
Tall ships, including Brockville's own "Fair Jeanne", and other watercraft line the waterfront and the harbour while entertainment and vendors set up on land.
Don't miss the Parade of Sail on Friday June 24 – this is a Festival favourite and the best time to take pictures of the ships at sail.
Stratford Festival: Grand Opening Season of the New Tom Patterson Theatre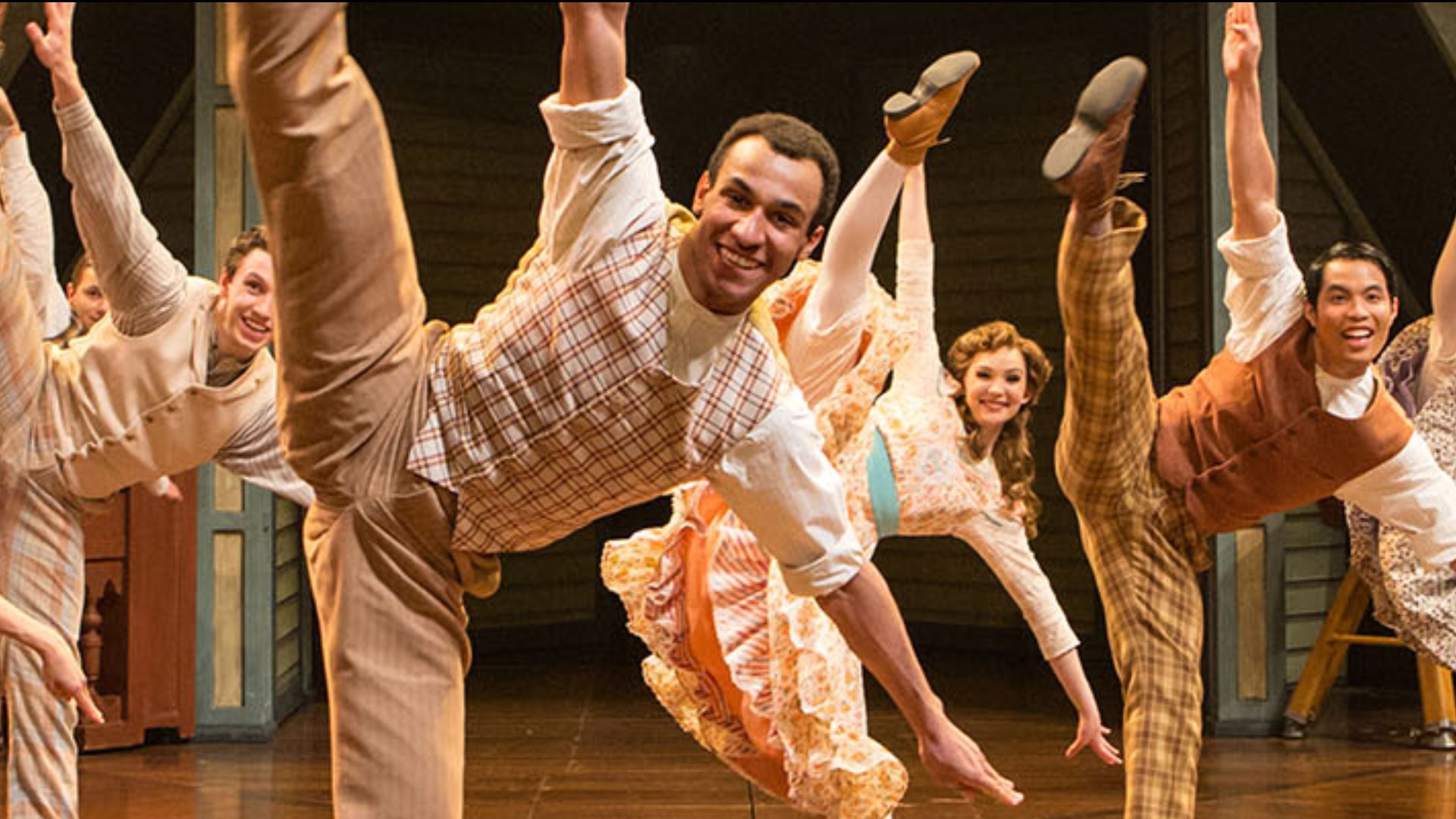 Stratford Festival's season theme for 2022 is New Beginnings. The playbill explores the difficult moral and ethical decisions a new journey entails: What is the best way to start again? How can we avoid the traps of the past? In an imperfect world, what is good?
From Shakespeare's most iconic play, Hamlet, to the American family classic Little Women; from the great Nigerian Nobel Prize winner Wole Soyinka's Death and the King's Horseman to such captivating new plays as 1939 and Hamlet-911, Stratford Festival offers stories about navigating a new start in life.
And new beginnings reach their zenith as they open the new Tom Patterson Theatre with Richard III, the play that launched the original Stratford adventure back in 1953.
Combining Shakespeare with contemporary dramas, classic stories from the English and French traditions with a new Indigenous play and a magnificent Nigerian tale, an iconic musical with a racy comedy about polyamory and economics in the modern world, this is truly a season for everyone.
Huron Waves Music Festival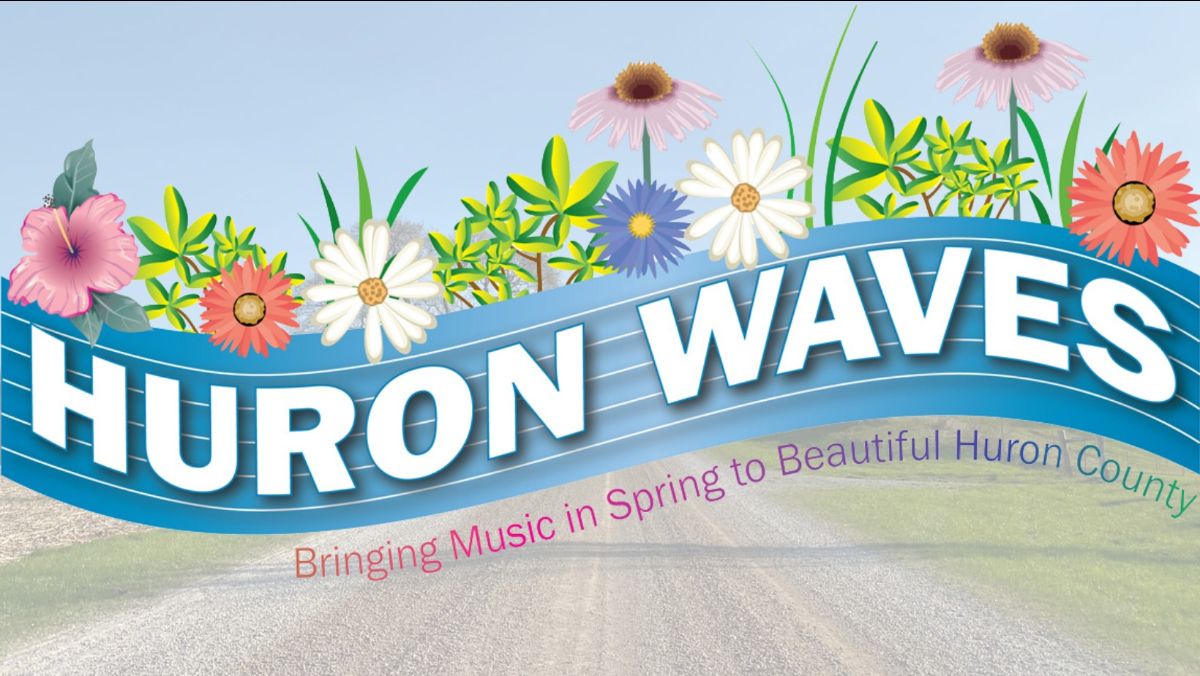 Huron Waves Music Festival is presenting a wonderful line-up of musical performances in Huron County this June! Huron Waves Music Festival will showcase the best of Canadian and visiting international artists. From country, to classical, to folk music, there is a dynamic and diverse program open to all in venues all over Huron County!
Starting June 1st with the release of Huron Waves' Spring Travelogue Premiere Video the Festival continues throughout the month with Sunrise Sound Walks, Queer Songbook Orchestra, We Stand With Ukraine benefit concert, classical piano and violin performances and much more!
The Power Plant's 35th Anniversary Year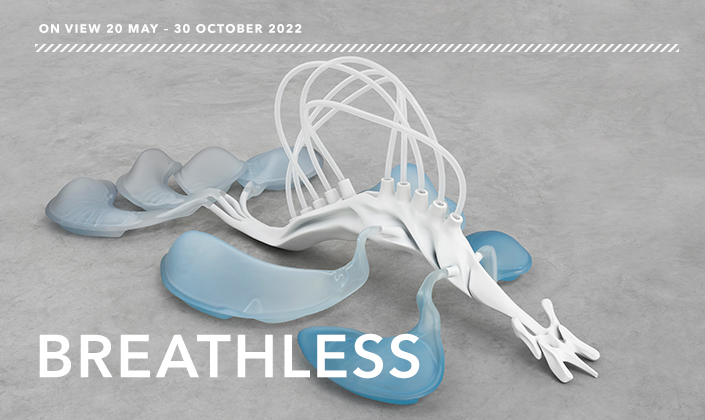 The Power Plant celebrates 35 years with exhibitions, programs and events that take place both inside and outside the Gallery. Its 35th anniversary season includes the upcoming Summer 2022 Season featuring the works of Hiwa-K, Paulo Nazareth's "Stroke", and a commissioned group exhibition "Breathless".
---
Do you remember what you are burning?
Hiwa K
Do you remember what you are burning? is a survey exhibition that gathers installations, sculptures, photographs, and films that relate to themes of belonging and displacement by Iraqi Kurdish artist Hiwa K. His artwork evokes political realities, oral histories, alternative teachings, and familial and personal memories inspired by his native homeland of Sulaymaniyah, Iraqi Kurdistan. Rooted in his life story, the works reflect on his experiences of exile and asylum during the Gulf War (1990–91), the disorientating conditions of being uprooted from his country, and his political participation in Iraq's pro-democracy uprisings of the Arab Spring (2010–13).
---
STROKE
Paulo Nazareth
STROKE, Nazareth's first solo exhibition in Canada, presents a selection of long-term projects and a new body of work. The works highlight Nazareth's reflections on the lasting effects of the colonial construction of the "Other" or, in the artist's words, the construction of an "alien enemy" who is positioned outside of humanity—stemming from slavery and rooting itself in structural racism, capitalist systems, and migration politics today.
---
BREATHLESS
Flaka Haliti, Marguerite Humeau, Donna Kukama, and Julius von Bismarck
BREATHLESS arises from today's urgent concerns about our shared atmosphere—including the global pandemic, racial injustice ("I can't breathe"), forest fires, and carbon emissions—all of which create a sense of uncertainty about our future. Conceived as an ecosystem, BREATHLESS manifests as an outdoor pavilion with integrated artworks that address the vulnerabilities of the breath. The pavilion builds upon architects Alison and Peter Smithson's prototype, House of the Future, which was exhibited in 1956—a time, much like today, that was characterized by threats from the air and by a fascination with climate control technology.
Living with Wellness Spring Festival

Living With Wellness Festival is happening June 17 and 18 in Mississauga to celebrate 75th International Yoga Day in partnership with 75 yoga & wellness, community and cultural organizations. Event highlights include publicly guided yoga, art and cultural performances from 250 local artists on the main stage, ending with Bollywood Designer Dinesh K Ramsay Fashion Show with Pooja Batra as showstopper and live music band.
The Arts Festival is a celebration of the richness and diversity of culture and creativity present in the community. It will encompass the wide variety of contemporary and traditional art forms that connect us all.
The Wellness Festival is an innovative experience on the topics of health and wellness. The Wellness Symposium will allow attendees to discuss and learn together on how to live a healthier lifestyle.
The event features two themes: "Journey to Health" and "Day to Day Wellness" with seminars and sessions facilitated by leaders in naturopathy, yoga, nutrition, and other relevant methods of holistic wellness.
Blue Mountain Film Festival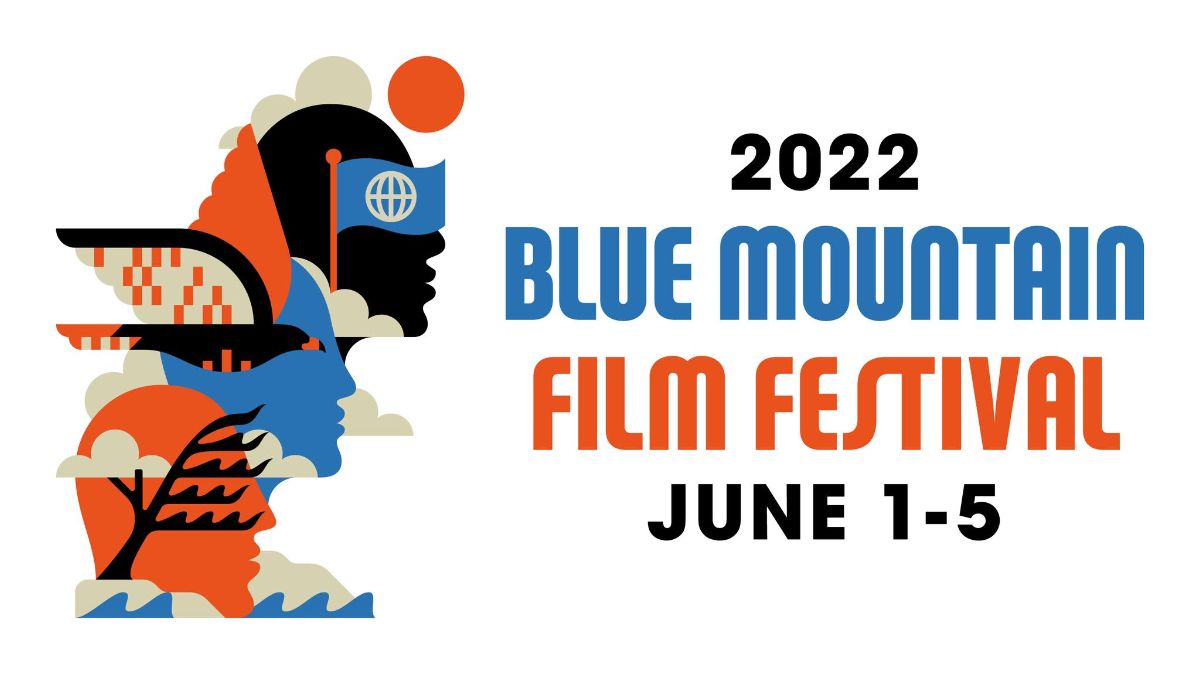 Blue Mountain Film Festival is an intimate five day event with big heart and international reach. The Festival runs from June 1st to June 5th. Led by Helen du Toit, executive and artistic director, the festival showcases 25 International and Canadian films in the magical setting of Blue Mountain. Filmmakers and film lovers come together to enjoy the best of world and Canadian cinema, parties and events.
Passes and tickets are available now!
Toronto International Festival of Authors: Motive Crime & Mystery Festival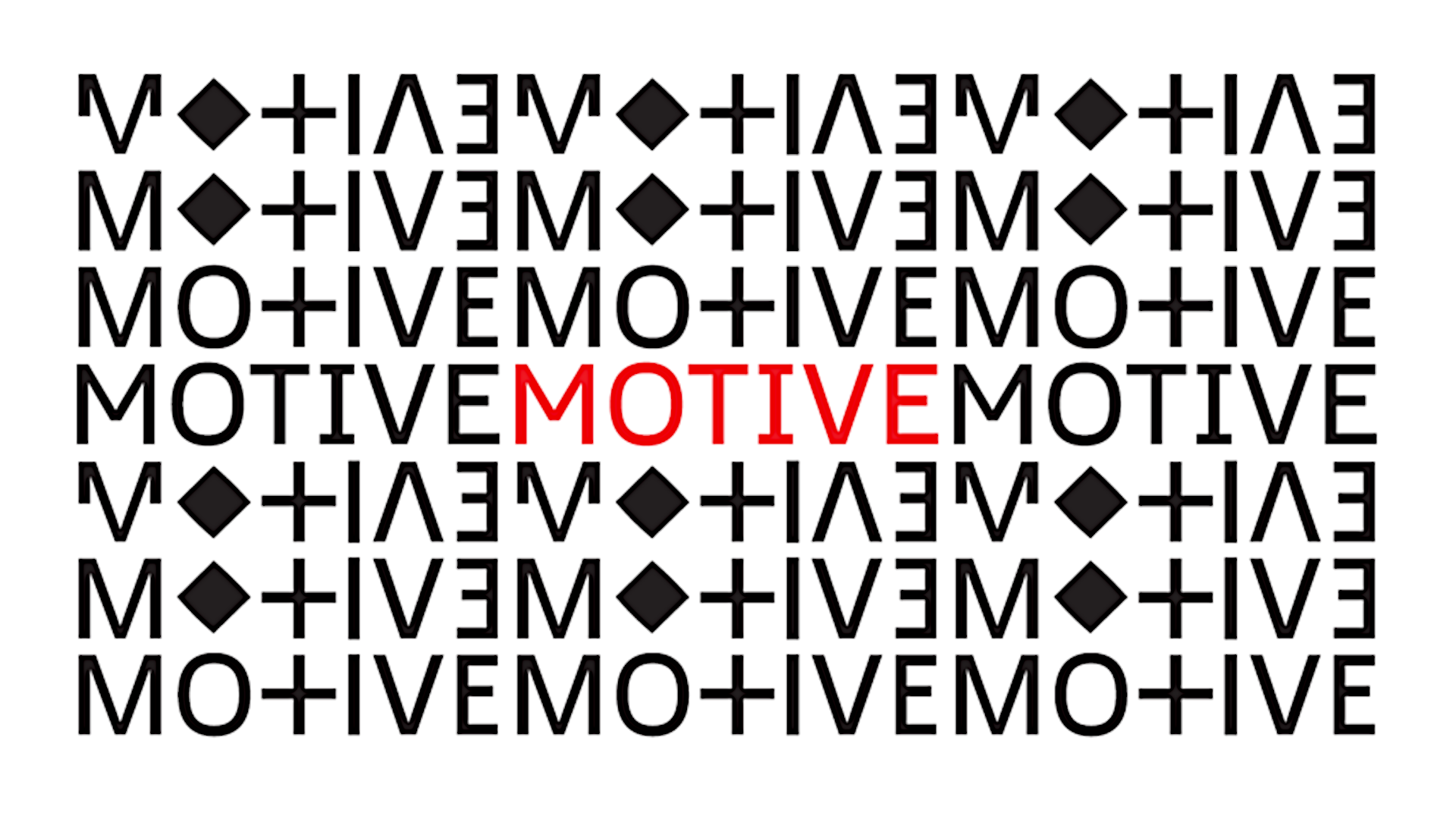 Harbourfront's International Festival of Authors is launching Motive, a new crime and mystery festival with over 60 events and 150 presenters, exploring genres such as cozy crime, police procedural, domestic noir, psychological thriller, historical crime, and true crime.
There are many special events on from June 3-5 throughout the city including an opening gala mystery dinner, late night readings, one-on-one interviews with Canadian and international crime writers, panel discussion and kids programming such as treasure hunts and mystery activities.
More June Events
There are so many wonderful events throughout the province, we weren't able to share them all in-depth! We hope you take advantage of the warmer weather and all the fantastic programming to explore all the culture Ontario has to offer. Here are several more June events we are proudly supporting: