We've done some homework and research for you as to what other companies may be doing at this time and hope it's at the least helpful or at the most inspiring for you.
We know everything is upside down for our clients and everyone is trying to pivot rapidly. The learning curve is steep.
***
Nous avons recherché et étudié pour vous les actions prises actuellement par d'autres entreprises qui ont le potentiel de vous être utiles et qui pourraient même vous inspirer.
Nous savons que tout est sens dessus dessous pour nos clients. Et que tout le monde essaie de renverser la vapeur. La courbe d'apprentissage est raide.
_____________________________________________
DIGITAL RESOURCES 101
To start – what is Slack? How do we livestream without bad lighting or weird echoes? Are we Zooming or are we GoTomeeting? How do you use either? What's the best one to use for our team and our audience? The SpiderWeb Show has put together a fantastic page of resources on these things and more.
From their website – "We are all looking for ways to connect while rapidly transitioning our lives to a digital first approach. While the digital is not a substitute for life (and should not be treated as one) it does offer incredible tools for connection and collaboration. This is an unprecedented time, but we are eager to work with the #cdncult community to learn new ways of working together…from our living rooms."
***
Tant de questions pour commencer! Slack, qu'est-ce que c'est? Comment peut-on diffuser en continu sans mauvais éclairage ou échos bizarres? Que choisir entre Zoom et GoTomeeting ? Comment utiliser l'un ou l'autre? Quelle est la meilleure solution pour notre équipe et notre public? L'équipe du SpiderWeb Show a préparé une page de ressources formidable (en anglais) sur ces questions et plus.
Extrait (traduit) du site Web — « Nous cherchons tous des manières de nous connecter en faisant une transition rapide pour accorder la priorité à une démarche numérique. Bien que le numérique ne peut en aucun cas se substituer à la vie (et ne devrait pas être traité comme tel), il offre toutefois des outils incroyables pour se rejoindre et travailler ensemble. Dans cette époque sans précédent, nous sommes impatients de travailler avec la communauté #cdncult pour apprendre de nouvelles manières de collaborer… depuis chacun notre salon. »
_____________________________________________
TIPS FOR MEETING VIRTUALLY
Zoom fatigue is something more and more people have mentioned, and how it's "not the same" as meeting IRL. Given that a huge part of communication is the body language of the other people, how do we stay tuned in to what is really going on on the other side of the screen?  From backchannels to their shoulders, check out these non-verbal cues to look for during your next video call.
There have been some stories about virtual gatherings and meetings being interrupted by hackers – this article from the Toronto Star gives you three easy steps to try to avoid that.
At the same time – why are we so tired after these chats?
***
De plus en plus de gens mentionnent la fatigue associée à l'utilisation de Zoom et affirment que ce n'est pas du tout la même chose que de se rencontrer en personne. Comme le langage personnel de nos interlocuteurs est une part importante de la communication, comment pouvons-nous rester concentrés sur ce qui se passe vraiment de l'autre côté de l'écran? Des backchannels (interjections lancées pendant la conversation) à la position des épaules, examinez ces réactions non verbales lors de votre prochain appel vidéo.
Nous avons eu vent de quelques histoires de piratage informatique lors de réunions et de rencontres virtuelles : cet article du Toronto Star vous propose trois étapes faciles pour éviter que cela se produise.
Enfin, pourquoi sommes-nous si fatigués après ces conversations en ligne?
_____________________________________________
TIPS FOR GOING DIGITAL
If you haven't been following NP Channel, you should be. Here's their April issue to get you started.
Getting your art to go digital costs time and money. The Canada Council is offering microgrants to do just that. Preview guidelines and forms will be published in late April on their website. Take a look and see if it might work for your art.
To be fair, sometimes work doesn't translate to a digital format. It's understandable that a vibrant live art form might not be suitable to experience on a tablet or TV. Excellent article from the CBC on just that.
***
Si ce n'est déjà fait, vous devriez suivre le NP Channel. Pour commencer, consulter leur numéro d'avril (en anglais).
Il faut du temps et de l'argent pour faire passer l'art au numérique. Le Conseil des arts du Canada offre des microsubventions pour aller dans ce sens. Les lignes directrices et le formulaire seront publiés sur le site Web du CAC à la fin d'avril. Jetez un coup d'œil pour voir si cela peut convenir à la diffusion de votre art.
Soyons justes, il y a des œuvres qui ne peuvent être adaptées au format numérique. L'expérience en personne d'une expression dynamique d'art vivant ne peut pas toujours se traduire sur une tablette ou un téléviseur. La CBC a justement pondu un excellent article là-dessus.
_____________________________________________
We hope this article finds you as well as you can be in these truly uncommon times. There's never been anything like this.
Know that you have our full support. Our message from our Executive Director:
OCAF staff and board are still working to deliver the program remotely. We want to ensure that all organizations that have been approved support will receive their funds as soon as possible and we are available to discuss changes regarding timing and scope. We continue to discuss new event ideas and review new requests. Board and staff committees are currently reviewing potential OCAF Flex options for moving forward.
Please don't hesitate to be in touch with Thomas Vaughan or me if you have questions or ideas. In the meantime, please stay safe and creative! 
ksharpe@ocaf.ca
tvaughan@ocaf.ca
Finally – we leave you with two videos – one final example of being able to do it right with The Ukulele Orchestra of Great Britain. And if you aren't up for that right now, a reminder from Dame Judi Dench.
***
Nous espérons que cet article vous trouvera en aussi bonne santé que possible en ces temps hors du commun. Nous n'avons jamais vécu rien de tel.
Sachez que vous pouvez compter sur notre appui indéfectible. Voici le message de notre directrice générale :
Le personnel et le conseil d'administration du FMCO continuent de travailler à distance à la mise en œuvre du programme. Nous voulons nous assurer que tous les organismes dont le soutien a été approuvé recevront leurs fonds le plus rapidement possible et nous sommes à votre disposition pour discuter des changements que vous devrez apporter à l'horaire et à la portée de votre événement. Nous discutons toujours de nouvelles idées de manifestations et examinons les récentes demandes. Le conseil d'administration et les comités du personnel examinent actuellement des options flexibles pour aller de l'avant.
 
Pour toute question ou pour partager vos idées, veuillez communiquer avec Thomas Vaughan ou moi. En attendant, restez créatif et prenez soin de vous !
 
ksharpe@ocaf.ca 
tvaughan@ocaf.ca
Enfin, nous vous laissons sur deux vidéos : l'ultime exemple pour bien faire les choses avec The Ukulele Orchestra de la Grande-Bretagne. Et si vous n'êtes pas prêts à regarder cela pour l'instant, voici un rappel de Dame Judi Dench.
_____________________________________________
COVID-19 RESOURCES FOR NONPROFITS
The Ontario Nonprofit Network (ONN) has compiled a comprehensive list of COVID-19 resources for nonprofits. The ONN has also teamed up with Imagine Canada to offer a series of free webinars on topics such as online banking, managing costs in uncertain times, and responding to financial crises. Click here to register your spot.
***
Le réseau Ontario Nonprofit Network (ONN) a recensé (en anglais) une liste exhaustive des ressources pour les organismes à but non lucratif en ces temps de COVID-19. De plus, l'ONN s'est associé à Imagine Canada pour offrir sans frais une série de webinaires sur des sujets tels que les services bancaires en ligne, la gestion des coûts en période d'incertitude et la réponse aux crises financières. Cliquez ici pour réserver votre place.
_____________________________________________
WHAT'S ON? // QUOI DE NEUF?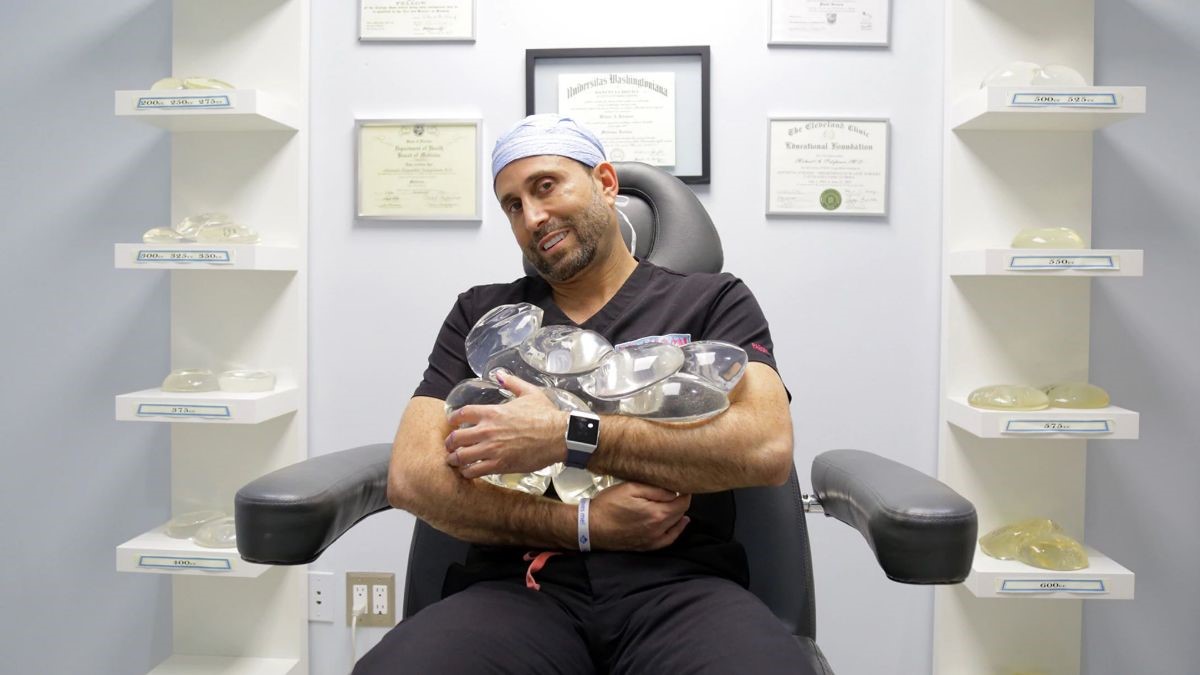 Hot Docs at Home
Enjoy some of the hottest documentaries from the comfort of your couch with Hot Docs at Home. Tune in to CBC, CBC Gem and Documentary Channel for front-row access to select titles from the 2020 Hot Docs Festival, premiering Thursday nights. Tonight, catch the premiere of They Call Me Dr. Miami, a fascinating portrait of a plastic surgeon with millions of social media followers. An entrepreneur who embraces hip hop and Snapchat, Dr. Miami is also a dedicated husband, father of five and practicing Orthodox Jew. Next week's feature, Influence, portrays the rise and fall of British firm Bell Pottinger, known for managing the reputations of disgraced politicians, dictators and companies.
***
Hot Docs à la maison
Vous pourrez voir certains des meilleurs documentaires de l'heure depuis le confort de votre divan avec Hot Docs at Home. En grande première tous les jeudis en soirée, CBC, CBC Gem et le Documentary Channel vous donnent un accès privilégié à des sélections de la programmation du Festival Hot Docs 2020. Ce soir, voyez la première de They Call Me Dr. Miami, le portrait fascinant d'un chirurgien plastique qui compte des millions d'adeptes sur les médias sociaux. Le Dr Miami est un entrepreneur qui pratique le hip-hop et utilise Snapchat, mais c'est aussi un mari dévoué, père de cinq enfants et juif orthodoxe pratiquant. La semaine prochaine, le métrage Influence dépeint l'ascension et la chute de la société britannique Bell Pottinger, connue pour gérer la réputation de politiciens, dictateurs et compagnies tombés en disgrâce.
_____________________________________________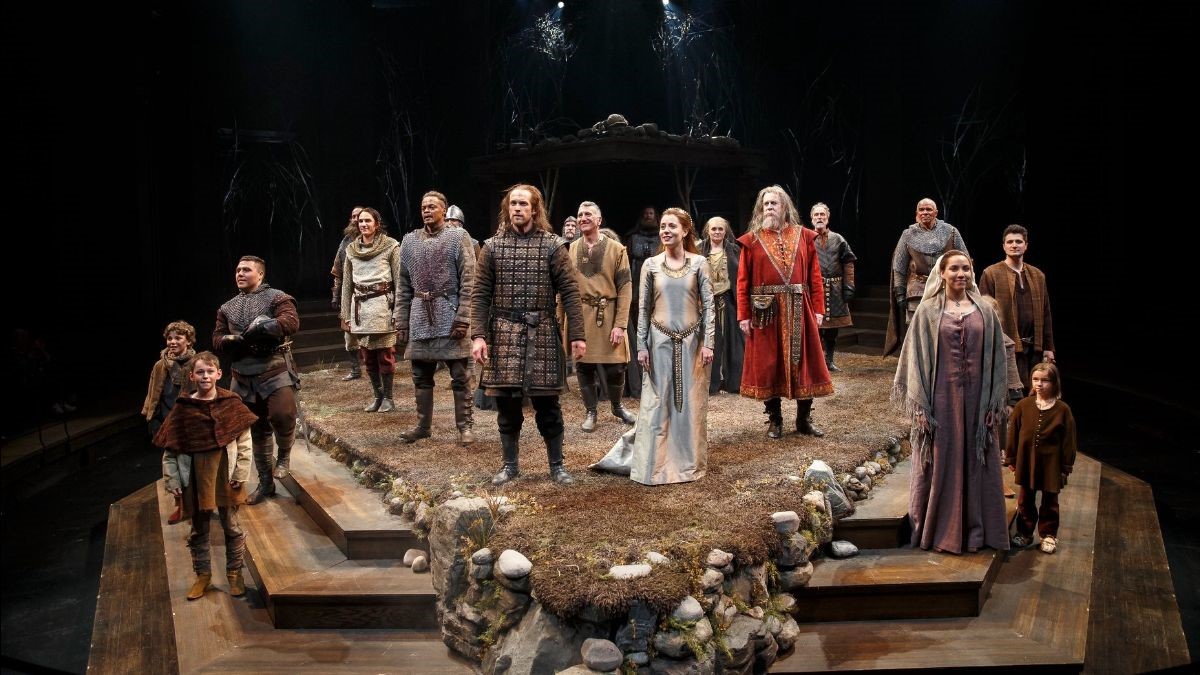 Shakespeare in the Time of Corona
Great theatre is only a click away, with the Stratford Festival offering free streaming of twelve magical Shakespeare productions. The release of the films is scheduled around four themes that seem especially pertinent at this time of pandemic: Social Order, Isolation, Minds Pushed to the Edge, and Relationships. Each film will debut with a 7 p.m. viewing party and remain available for free for a three-week period on the Festival's website. Kicking things off is Social Order and Leadership, with King Lear, Coriolanus and Macbeth. Next up? Isolation with The Tempest, Timon of Athens and Love's Labour Lost.
Did you know? When Shakespeare wrote King Lear, in 1606, he was in quarantine because of the plague. Today is the last day to enjoy Stratford's production from the comfort of your own couch.
***
Shakespeare au temps du coronavirus
Du grand théâtre n'est qu'à un clic avec le Festival de Stratford qui propose sans frais la diffusion de douze merveilleuses productions shakespeariennes. La sortie de ces films est programmée autour de quatre thèmes qui semblent particulièrement pertinents en ces temps de pandémie : l'ordre social, l'isolement, les esprits poussés au bord du gouffre et les relations. Chaque film débutera par une soirée de visionnement à 19 h et restera disponible gratuitement pendant trois semaines sur le site du festival. Pour lancer le tout, les thèmes de l'ordre social et du leadership sont à l'honneur avec le Roi Lear, Coriolan et Macbeth. Ensuite? Nous connaîtrons l'isolement avec La Tempête, Timon d'Athènes et Love's Labour Lost.
Le saviez-vous? Quand Shakespeare a écrit le Roi Lear, en 1606, il était en quarantaine à cause de la peste. C'est la dernière journée aujourd'hui pour apprécier dans le confort de votre foyer la production du Roi Lear créée par le Stratford.
_____________________________________________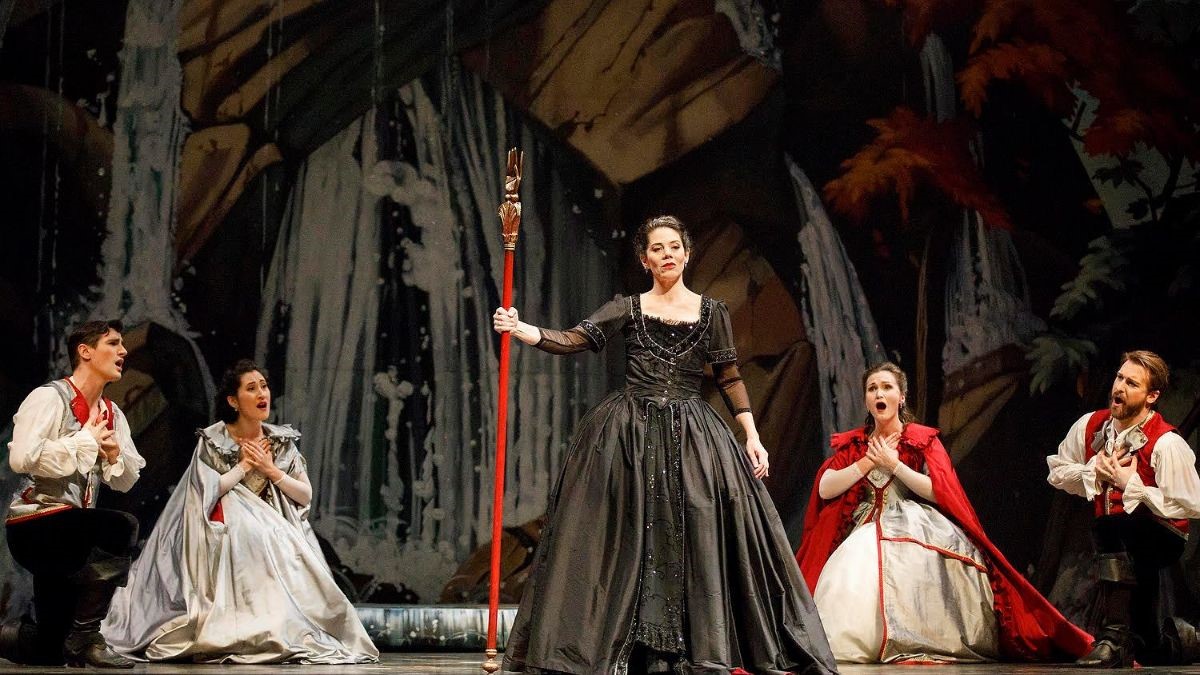 Together/Apart: A Virtual Showcase from Around the Globe
Next week, Opera Atelier presents Together/Apart, a one-hour virtual showcase of music and dance to connect, uplift, and inspire – featuring an all-star line-up of the company's longstanding and audience-favourite artists from around the globe. All 14 artists on the program have personally curated their performance selections with an eye to sharing the joy and power of the creative experience during this extraordinary time. Co-Artistic Directors Marshall Pynkoski and Jeannette Lajeunesse Zingg will host the virtual event from their own living room in Toronto – introducing and connecting audiences to the artists they love and admire. Together/Apart will premiere on this page on Wednesday, May 20 at 8PM EST.
***
Together/Apart: une vitrine virtuelle mondiale
La semaine prochaine, Opera Atelier présente Together/Apart, un spectacle virtuel de musique et de danse d'une heure pour s'unir, se remonter le moral et s'inspirer. L'événement met en vedette une sélection d'artistes de longue date de la compagnie et des artistes du monde entier bien-aimés du public. Les 14 artistes ont choisi par eux-mêmes la performance qu'ils présenteront en ayant en tête de partager la joie et le pouvoir de l'expérience créative en cette période hors de l'ordinaire. Les codirecteurs artistiques Marshall Pynkoski et Jeannette Lajeunesse Zingg animeront l'événement virtuel depuis leur propre salon à Toronto. Ils présenteront les artistes et les mettront en relation avec les spectateurs qui les aiment et les admirent. La première de Together/Apart aura lieu sur cette page le mercredi 20 mai à 20 h HE.
_____________________________________________