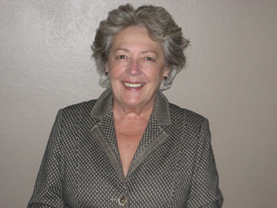 Hello OCAF Friends!
I am Donna Gilhooly and I have had the pleasure of representing Thunder Bay and Region on the OCAF board since 2010. The experience has certainly deepened my appreciation of the sector. The applications we reviewed demonstrated your tenacity, resilience and creative energy – a force that nourishes us all. Some of the ideas to come before us were drop-dead ingenious!
During my time on the board I Chaired the Nominating and Governance
Committee and worked closely with staff and board on succession plans; human rights policies, covid policies, and an anti-racism statement. This is a board with a strong governance ethic.
I'm pleased to say that OCAF has been able to support projects in this area
including Wake the Giant, the Thunder Bay Art Gallery and Magnus Theatre,
among others. I will be "retiring" from the board this fall and I'm excited to
announce that Diane Imrie, Executive Director, Northwestern Ontario Sports
Hall of Fame in Thunder Bay, will be stepping into that space. You will read
more about Diane later in the newsletter.
My very best wishes to you all.
Donna Gilhooly
OCAF Board Member
***
Introducing our new Board Member Diane Imrie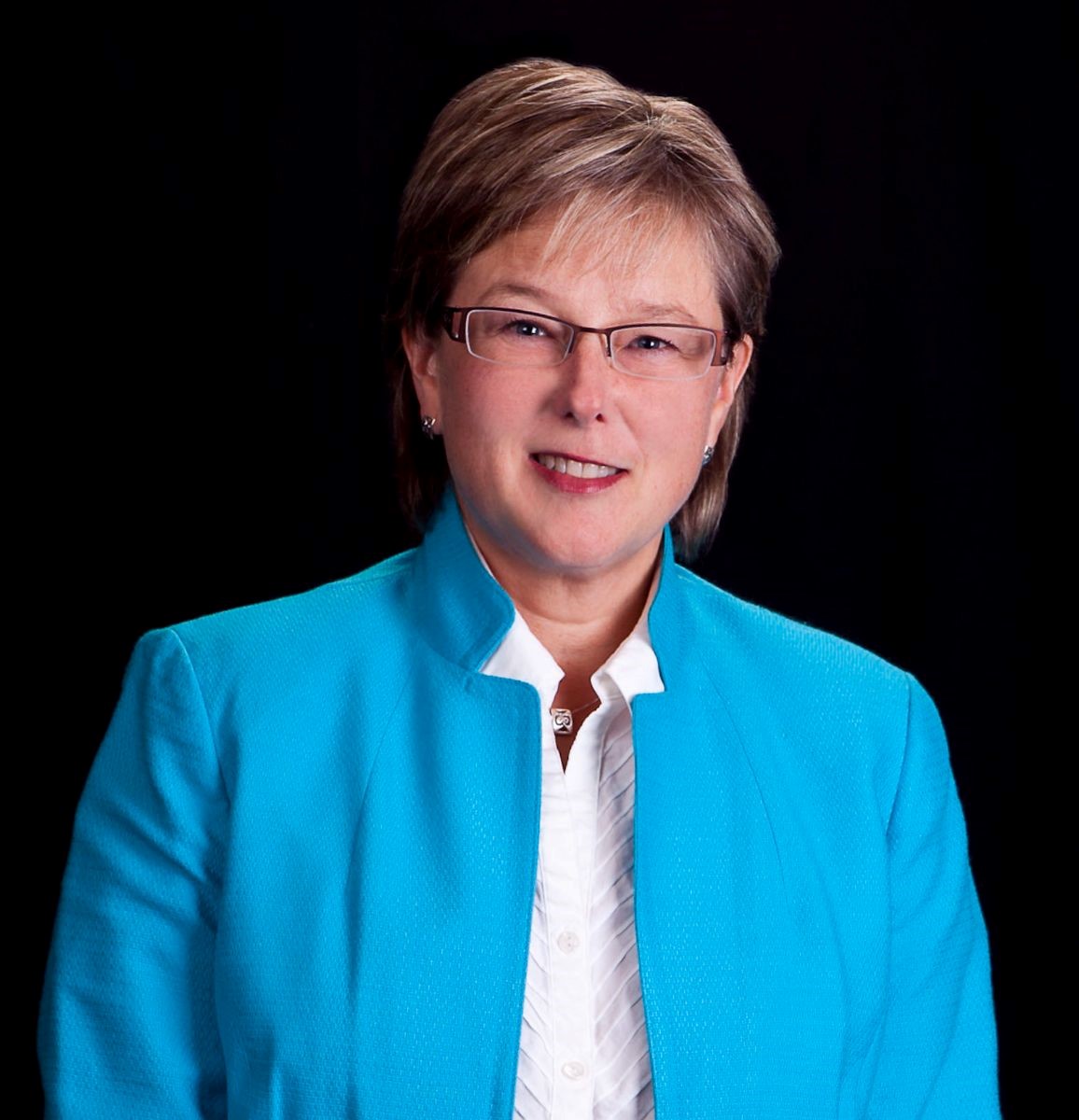 On July 7, 2022, Diane Imrie was elected as a director of the board of the Ontario Cultural Attractions Fund.
Diane Imrie has served as the Executive Director of the Northwestern Ontario Sports Hall of Fame in Thunder Bay since 1986.  For over 35 years she has contributed greatly to the growth and development of the heritage facility which operates as a sports museum and provider of community programming.
A leader in her community she was a founding member of both the Northwestern Ontario Archivists Association (NOAA) and the Arts and Heritage Alliance (AHA) which brings together representatives from various arts and heritage agencies.
Her contributions to the cultural and heritage sectors has also included serving on the board of the Ontario Museum Association (OMA) and as President of both the Canadian Association for Sport Heritage (CASH) and the International Sports Heritage Association (ISHA). A founding member of Skate Canada's Hall of Fame and Heritage Committee she helped develop their selection criteria, and also spent over twenty years serving as a member of Golf Canada's Heritage Committee.
Actively involved in the hosting of a number of events since the early 1990s, she has taken on various key organizational positions including serving as the Co-Chair of the Cultural Committee of the 1995 Nordic World Ski Championships and most recently as a sport manager with the 2020 Special Olympics Canada Winter Games and as a Vice-Chair with Thunder Bay's host committee for the 2022 Scotties Tournament of Hearts.
A seasoned author, she has created numerous sports history articles for various publications which has provided her the perfect outlet to combine her passions for sport, history and writing.
Welcome Diane!
***
Events On Now:
The Greenway Jam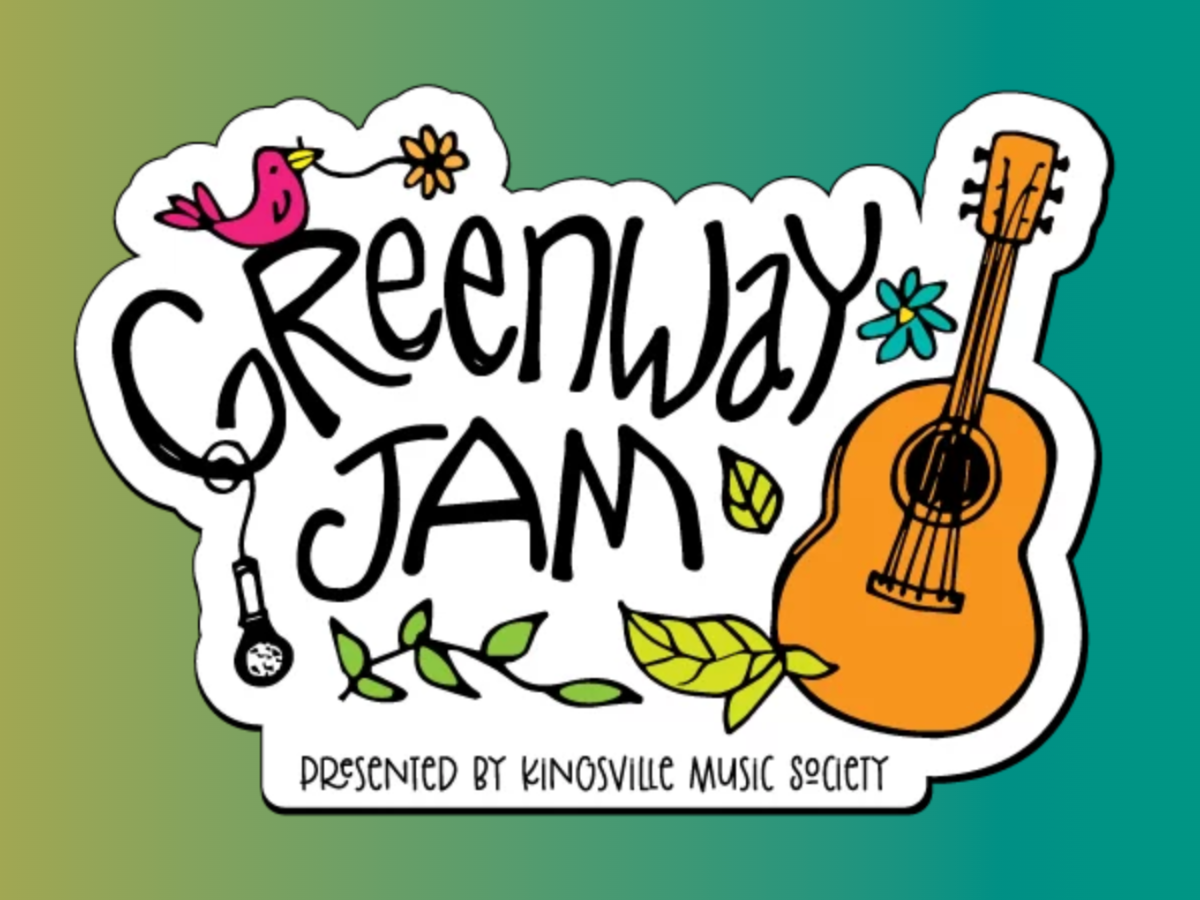 Get ready for a unique, back-to-nature festival experience in Canada's southernmost town of Kingsville, ON this summer!
The Kingsville Music Society—organizer of the popular Kingsville Folk Music Festival—is presenting a three-day festival with a new look and feel August 12-14. The Greenway Jam is taking music beyond the former festival grounds of Lakeside Park and bringing it across the Town of Kingsville. A 2 km expanse of the Chrysler Canada Greenway trail links the stages located at various venues along the way. Festival goers are invited to cycle or walk along the trail to watch their favourite musicians perform.
Offering a lineup of local and Canadian performers with a diverse range of musical styles, enjoy the music and sunshine during the day with a wide array of free and ticketed concerts and musical workshops. End the night at the main stage located at Kingsville Brewery for an unforgettable time watching headlining acts like Steven Page, Kathleen Edwards, and more!
Niagara 2022 Canada Summer Games 

From August 6th to 21st, 2022, Niagara will surge stronger than ever on the national stage. The Niagara 2022 Canada Summer Games will give rise to a new legacy of ambition, confidence, and compassion that will inspire generations to come.
At the peak of Niagara's boldest summer yet, more than 5,000 young athletes and their coaches will gather to compete for the podium in Canada's largest multi-sport event. On its road to glory, this shining generation of hopefuls will leave its mark on our community and on the country – transforming, inspiring, and unifying us all through the power of sport.
As ambassadors of Niagara's unrivaled warmth and compassion, thousands of volunteers will play host to the nation. The Niagara 2022 Canada Summer Games will celebrate the wonder of sport alongside arts and culture. The Games will honour our Indigenous communities, and showcase a remarkable heritage of hard work and innovation in one of the world's most awe-inspiring destinations.
Pan American Food & Music Festival's 10th Anniversary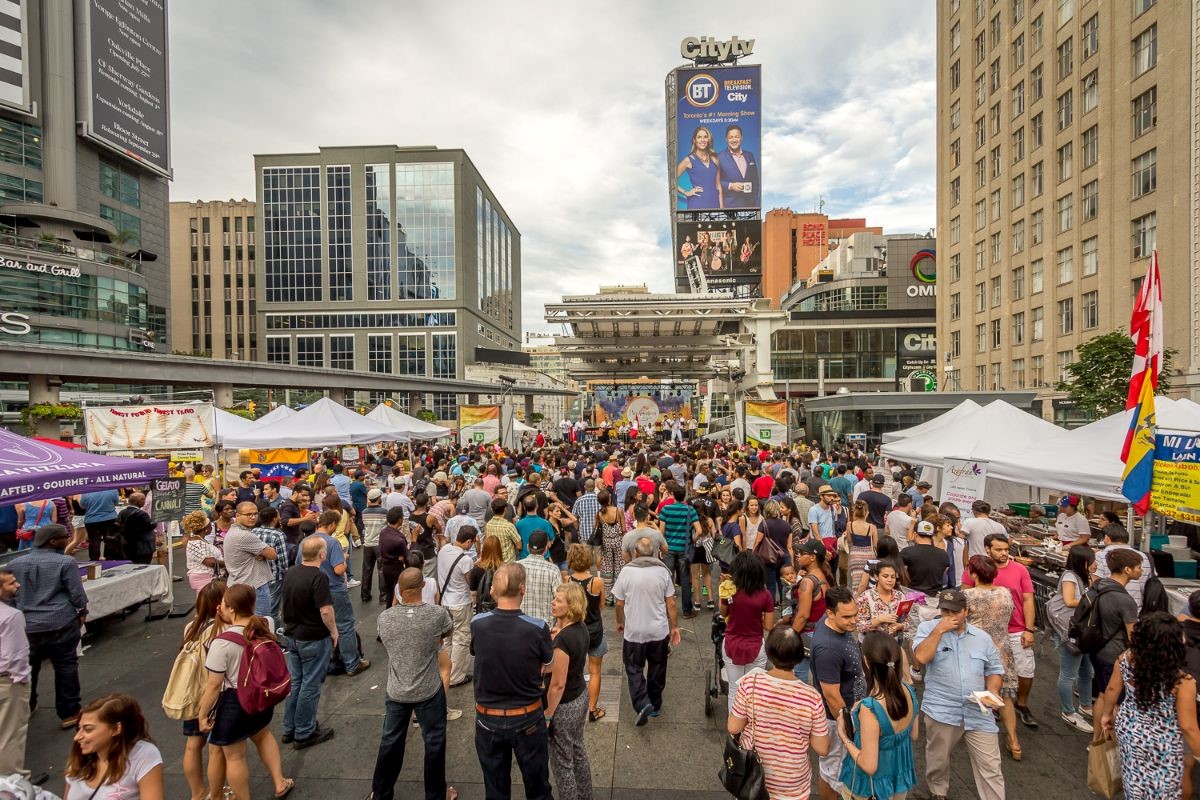 The Pan American Food & Music Festival (PAFMF) is Canada's only annual festival that celebrates Pan American diversity of cuisine, music and art.
The Festival presents food demos by international chefs, live music and dance performances, food competitions and a Pan American vendors market offering diverse foods and merchandise. Visitors have the opportunities to discover delicious and diverse cuisine of North, Central and South America and the Caribbean, as well as the region's rich musical traditions. An event for all ages!
Happening August 20 – 21 in downtown Toronto!
SummerWorks 30th Anniversary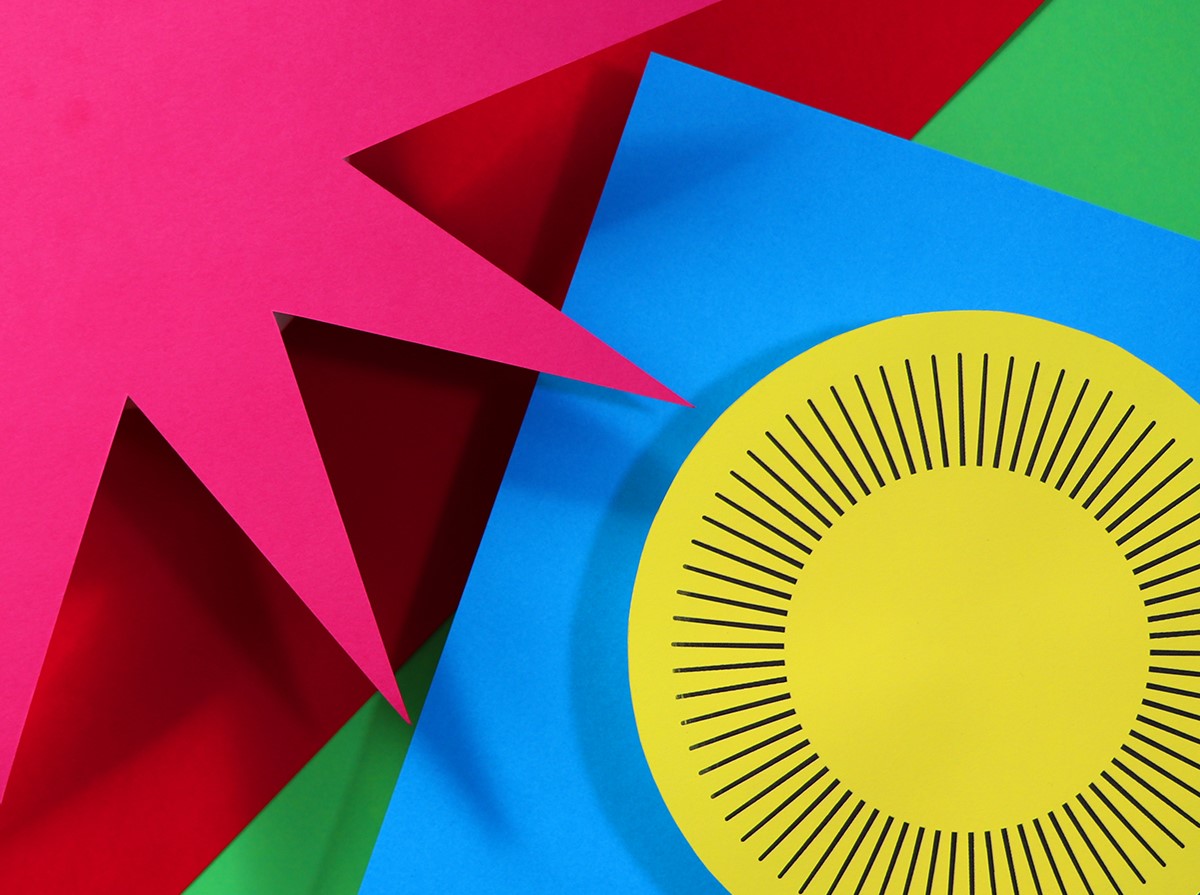 This year SummerWorks returns to the 11-day Festival format!
Grounded in an expanded Public Works stream, this year's Festival offers city-wide engagement like never before! The Festival will engage 13 neighbourhoods across Toronto, introduce itself to new audiences, and also have the opportunity to reconnect with existing audiences. SummerWorks returns with over 30 performances, workshops and events in person for you to choose from, as well as an extensive array of online and hybrid experiences on offer too.
Cultivating space for exploration and innovation through theatre, dance, music, live art, interdisciplinary, and hybrid forms, this year's Festival offers you a variety of dynamic ways you can engage as a participant or spectator.
Join SummerWorks August 4 – August 14 to re-familiarize, recalibrate and reimagine our relationships with our city and each other.
TD JerkFest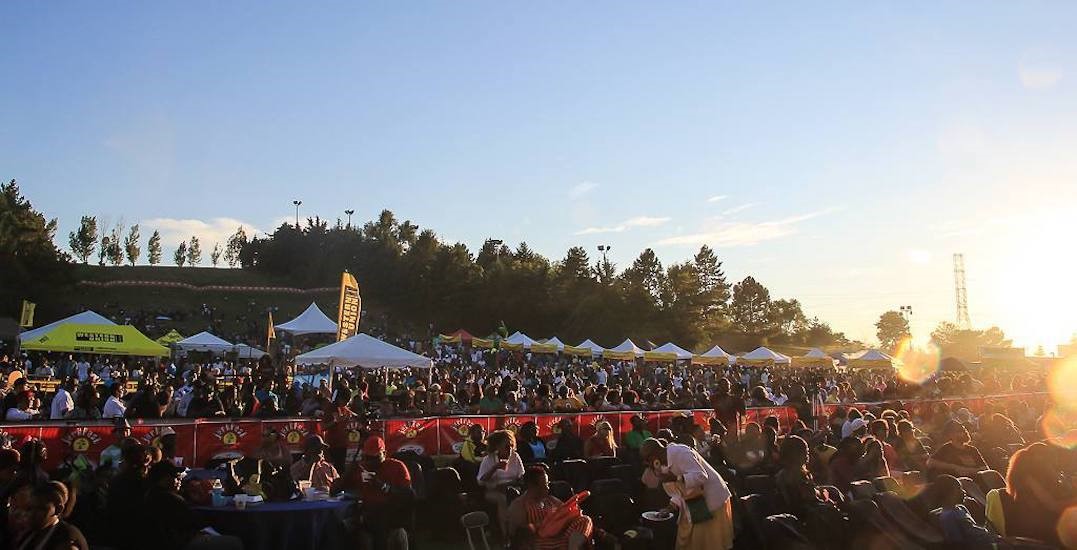 JerkFest Toronto is back! After two years of virtual programming, the Festival is back this year to share the joys of good food and good music with Ontario audiences.
JerkFest is an annual event celebrating jerk cuisine and Caribbean culture organized by not-for-profit organization Caribbean Promotions Arts & Culture. Watch Centennial Park come alive again with authentic and delicious Jerk cuisine, outstanding performances,  entertainment, family fun and activities from August 5 to August 7.
Windermere Arts and Culture Festival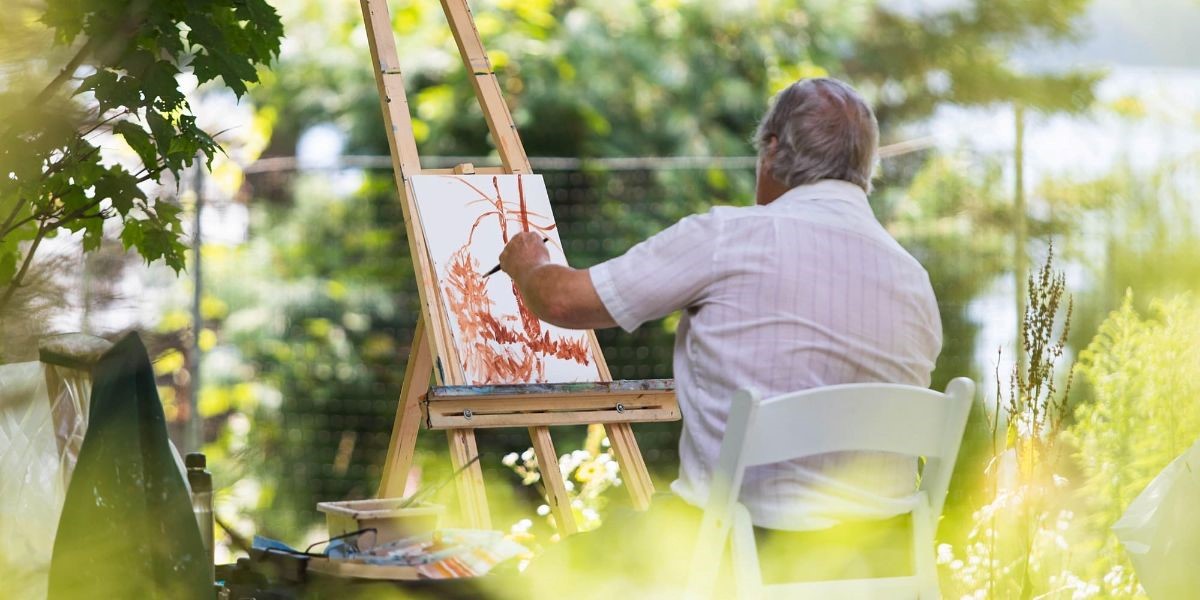 Join the Muskoka Chautauqua community in their outdoor theatre in the woods for this year's ten-day festival (August 5-14), overlooking the shores of Lake Rosseau in the historic village of Windermere.
Muskoka Chautauqua is a community for the curious and the creative. Springing from a tradition that started 100 years ago, when the village of Windermere attracted North America's leading thinkers to its shores, Muskoka Chautauqua is one of the longest-running and more iconic cultural institutions in the region.
Yoga, Shakespeare, plein air paintings, walking tours, musical performances and much more await you at this delightful summer Festival.
World in a Weekend

Stratford Summer Music and SpringWorks Puppetworks! welcome you the weekend of August 4th to 7th for a joyous celebration of art, puppetry and music. Veterans Drive and various venues in Stratford will be enlivened with concerts, puppet shows and play/creation areas. The Festival includes an outdoor Mini Festival by the river, and indoor, concerts and puppet shows designed to delight audiences of all ages. Free and ticketed interactive events for the entire family!
There is a lot to discover for everyone including a playful sensory garden, installations, puppet shows, performances of world music and more!