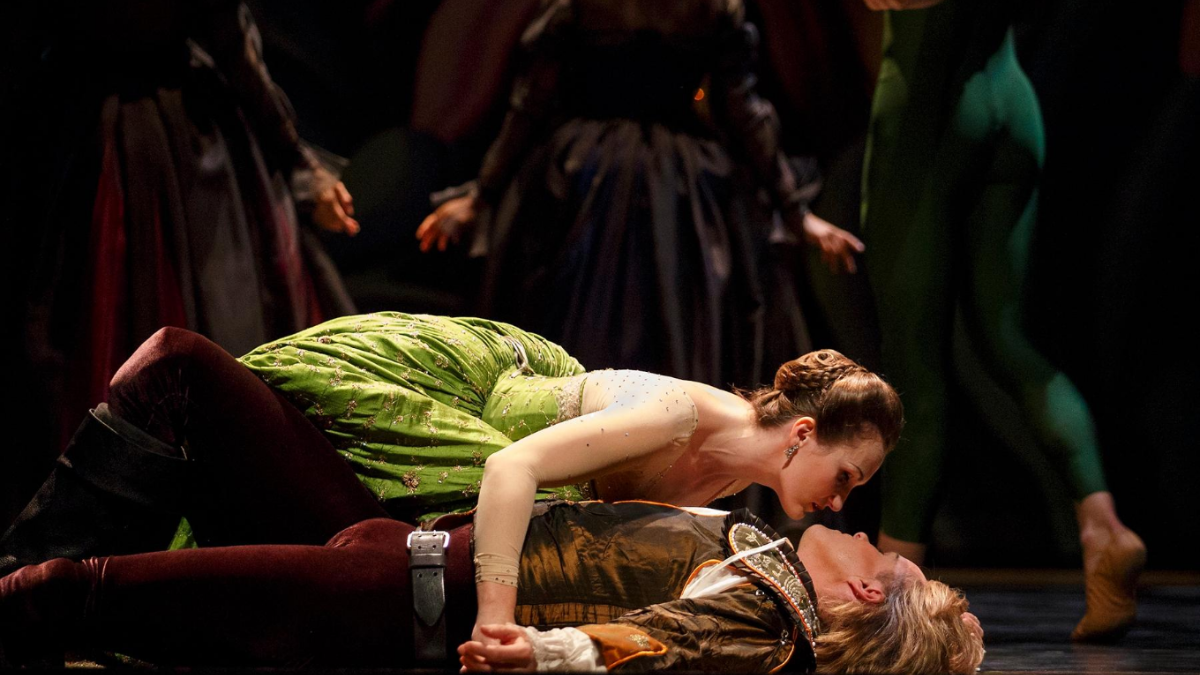 TORONTO

Just Announced: Opera Atelier's 35th Season
Opera Atelier has announced its new, reimagined 35th Anniversary Season with two fully staged and livestreamed productions at Koerner Hall! The season kicks off with Something Rich and Strange, a repertoire of theatre music that explores the realms of dreams, visions and the supernatural, as expressed by Handel, Lully, Locke, and Purcell, coupled with a new creation by Edwin Huizinga. It's followed by the much-anticipated production of Handel's The Resurrection, cancelled in April 2020 due to the pandemic. The Resurrection details the events between Good Friday and Easter Sunday, with timeless forces of darkness and light operating in the earthly and celestial spheres. The season concludes with a performance at the Trasimeno Festival in Italy in 2021.
***
Vient d'être annoncée : la 35e saison d'Opera Atelier
Opera Atelier a annoncé sa nouvelle saison — la 35e — repensée avec deux productions présentées sur scène et diffusées en direct depuis la salle Koerner Hall! La compagnie donne le coup d'envoi à sa saison avec Something Rich and Strange, un répertoire de musique dramatique qui explore le royaume des rêves, des visions et du surnaturel selon Haendel, Lully, Locke et Purcell, jumelé à une nouvelle création d'Edwin Huizinga. Ce spectacle sera suivi par la production très attendue de La résurrection de Haendel, annulée en avril 2020 en raison de la pandémie. La résurrection détaille les événements survenus entre le Vendredi saint et le dimanche de Pâques avec, dans les sphères terrestres et célestes, une lutte entre les forces intemporelles de l'obscurité et de la lumière. Une performance au Festival Trasimeno en Italie conclura la saison en 2021.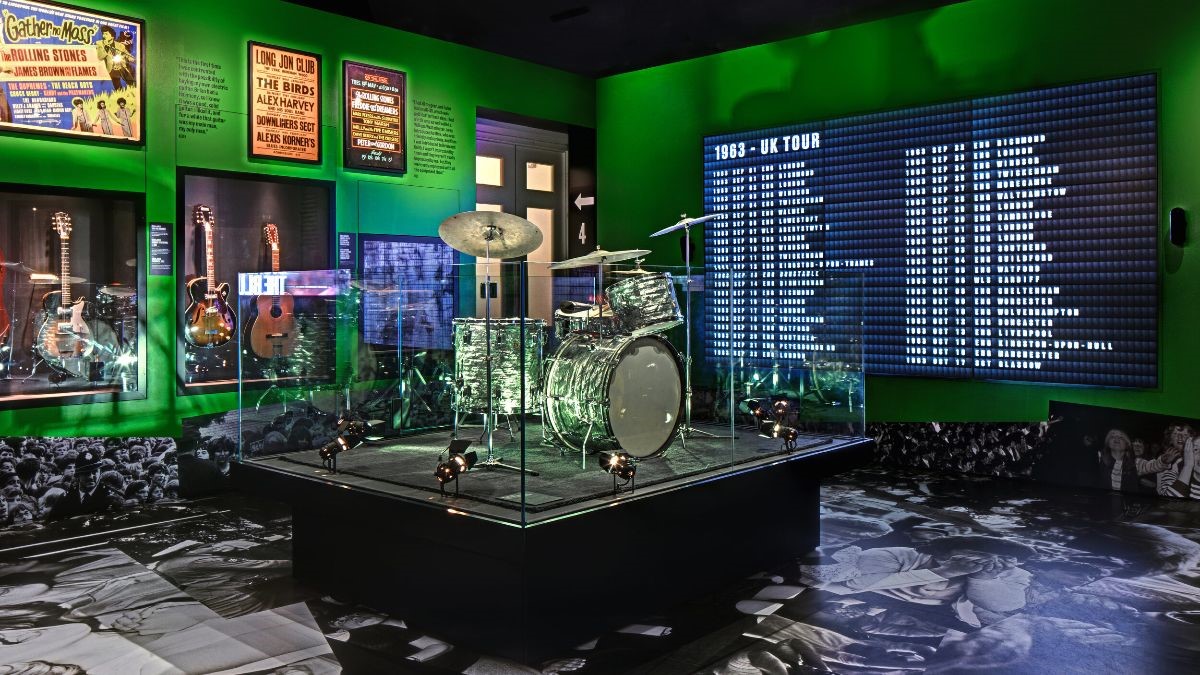 KITCHENER-WATERLOO
Just Announced: The Rolling Stones | UNZIPPED at THEMUSEUM
The Rolling Stones | UNZIPPED, a unique immersive experience providing insight into the band's nearly sixty-year history, will make its only Canadian stop at THEMUSEUM in the fall of 2021. The first international exhibition by and about the world-famous rock band features more than 400 original objects from the band's personal archive. Along with instruments, audio-visual material, diaries, posters and album covers, there are stage designs, iconic costumes and even a reconstruction of the band's first apartment and recording studio. The grand finale is a unique 3D experience of a Stones concert.
***
Vient d'être annoncé : The Rolling Stones | UNZIPPED à THEMUSEUM
The Rolling Stones | UNZIPPED, une expérience unique et immersive qui offre une perspective sur près de soixante ans d'histoire du groupe, fera sa seule escale canadienne à THEMUSEUM à l'automne 2021. La première exposition internationale présentée par le groupe de rock mondialement célèbre mettra en vitrine plus de 400 objets originaux tirés des archives personnelles du groupe. Aux côtés d'instruments, de matériel audiovisuel, de journaux intimes, d'affiches et de couvertures d'albums, il y aura des conceptions scéniques, des costumes emblématiques et même une reconstitution du premier appartement et du premier studio d'enregistrement du groupe. Pour couronner le tout, les visiteurs auront droit à une unique expérience en 3D d'un concert des Stones.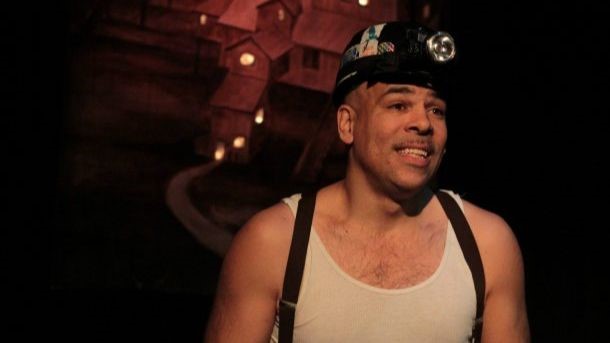 BARRIE

Talk Is Free Theatre Takes Over Barrie Backyards
Talk Is Free Theatre is bringing live theatrical experiences back to Simcoe County this September! The company will present a lineup of intimate performances that exemplify the resilience, fortitude, and determination of the human spirit during these times. Staged outdoors in private backyards around Barrie, this fall's collection of captivating works will give voice to many diverse and vital voices. Kicking things off on September 9-19, Beneath Springhill: The Maurice Ruddick Story is a spellbinding one-person musical drama about Maurice Ruddick, an African Canadian who was named "Citizen of the Year" for saving the lives of his fellow workers after a historic mining disaster in Springhill, Nova Scotia in 1958. Check out the Theatre's other fall offerings here.
***
Talk Is Free Theatre prend d'assaut les arrière-cours de Barrie
Talk Is Free Theatre apportera de nouvelles expériences théâtrales en direct dans le comté de Simcoe en septembre! La troupe propose une programmation de représentations intimes comme autant d'exemples de la résilience, du courage et de la détermination de l'esprit humain en cette période perturbée. Présentée à l'extérieur dans des cours privées des environs de Barrie, cette série automnale d'œuvres captivantes donnera la parole à plusieurs voix diversifiées et essentielles. Du 9 au 19 septembre, Beneath Springhill : The Maurice Ruddick Story est un drame musical envoûtant sur Maurice Ruddick, un Afro-Canadien nommé « citoyen de l'année » après avoir sauvé la vie de ses collègues de travail à la suite d'une catastrophe minière historique survenue à Springhill, en Nouvelle-Écosse, en 1958. Voyez les autres spectacles de la programmation d'automne ici.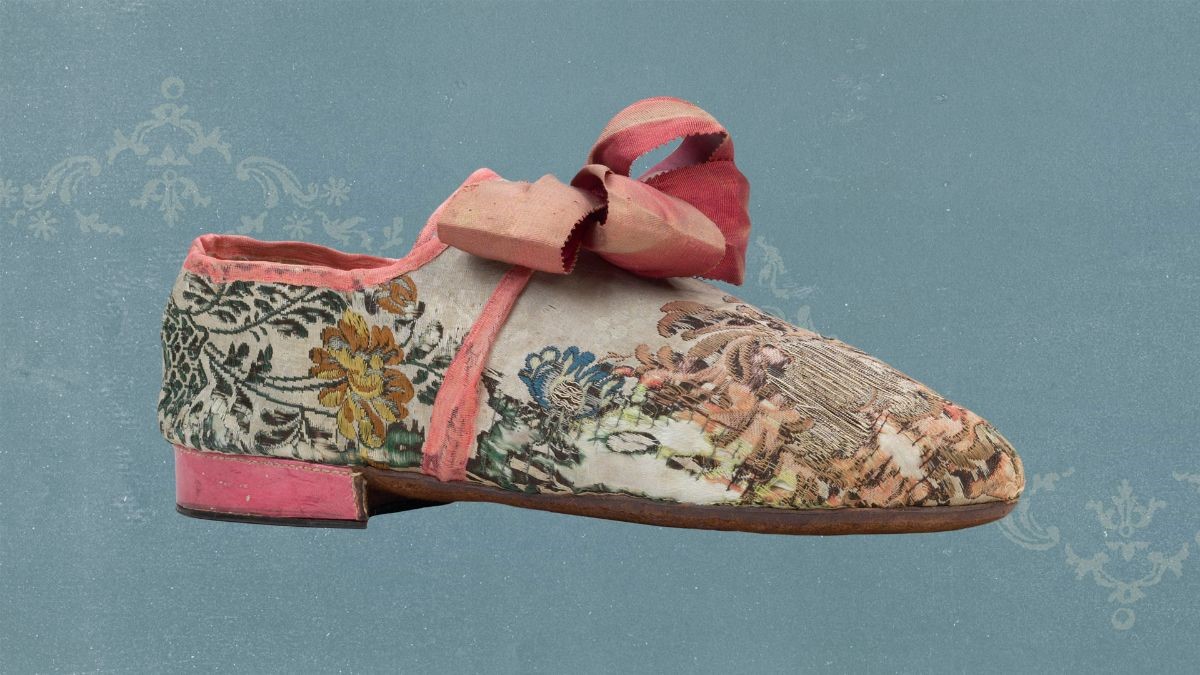 TORONTO

Bata Shoe Museum at 25
This year, the Bata Shoe Museum celebrates its 25th anniversary. Its newest exhibition, The Great Divide: Footwear in the Age of Enlightenment, presents a collection of fabulous footwear from 17th and 18th century Europe. During this time of social and political upheaval, fashion (including footwear) became central to both the creation and blurring of differences among people from all walks of life. If you're not ready (or able) to step into the Museum, check out its online offerings by following #BSMFromHome. Visit the Museum's Instagram tomorrow evening at 7pm for a chat with Alexandra Kahsenni:io Nahwegahbow, Associate Curator of Historical Indigenous Art at the National Gallery of Canada.
***
Le Bata Shoe Museum a 25 ans
Cette année, le musée de la chaussure Bata Shoe Museum célèbre son 25e anniversaire. Sa plus récente exposition, The Great Divide : Footwear in the Age of Enlightenment, présente une collection de chaussures merveilleuses de l'Europe des 17e et 18e siècles. Pendant cette ère de bouleversements sociaux et politiques, la mode (chaussures comprises) est devenue un élément central de la création et de l'effacement des différences entre gens de tous milieux. Si vous n'êtes pas prêt/prête (ou en mesure) de venir au musée, voyez l'offre en ligne en suivant le lien #BSMFFromHome. Visitez la page Instagram du musée demain soir à 19 h pour assister à une causerie avec Alexandra Kahsenni:io Nahwegahbow, conservatrice associée de l'art autochtone ancien au Musée des beaux-arts du Canada.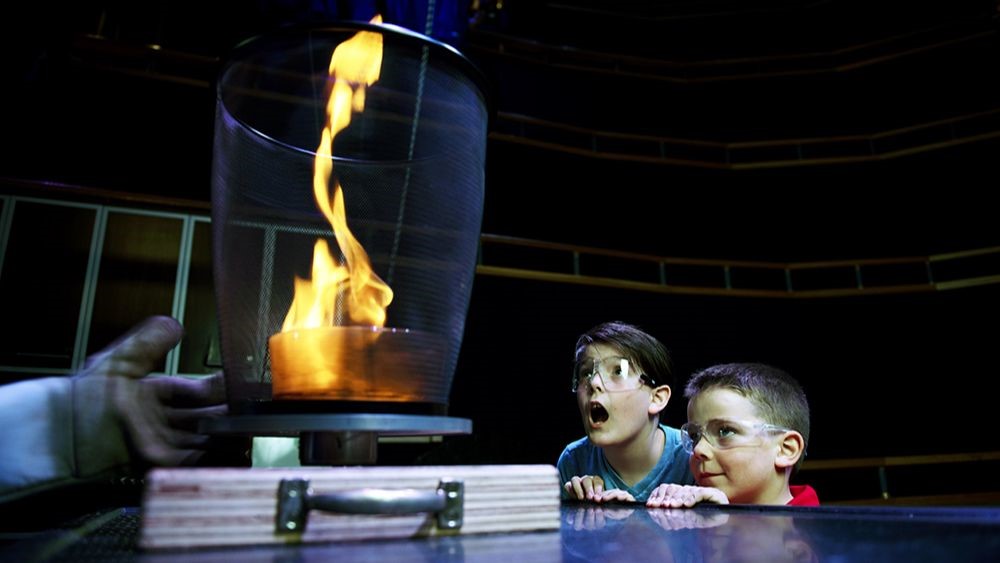 SUDBURY

The Science of Guinness World Records at Science North
Sudbury's favourite science centre is now open three days a week, with a number of new, physically distant friendly activities. Visit the Discovery Theatre to enjoy some wacky and wonderful science demonstrations, hosted live each day by Science North's talented staff. Check out the special exhibit The Science of Guinness World Records, which explores how exceptional and everyday people have made their way into the record books. Visitors of all ages will learn about the science behind Guinness World Records, amazing record breakers, and intriguing artifacts.
***
La science de Guinness World Records à Science Nord
Le centre des sciences favori des Sudburois est maintenant ouvert trois jours par semaine avec un certain nombre de nouvelles activités convivialement distantes. Visitez le Théâtre de la découverte pour apprécier des démonstrations scientifiques farfelues et merveilleuses, présentées en direct chaque jour par les talentueux employés de Science Nord. Voyez l'exposition spéciale La science de Guinness World Records qui explore comment des personnes ordinaires ou exceptionnelles parviennent à entrer dans le livre des records. Les visiteurs de tous âges en apprendront sur la science qui se cache derrière les records des Guinness World Records, sur les personnes qui battent des records et sur des artéfacts intrigants.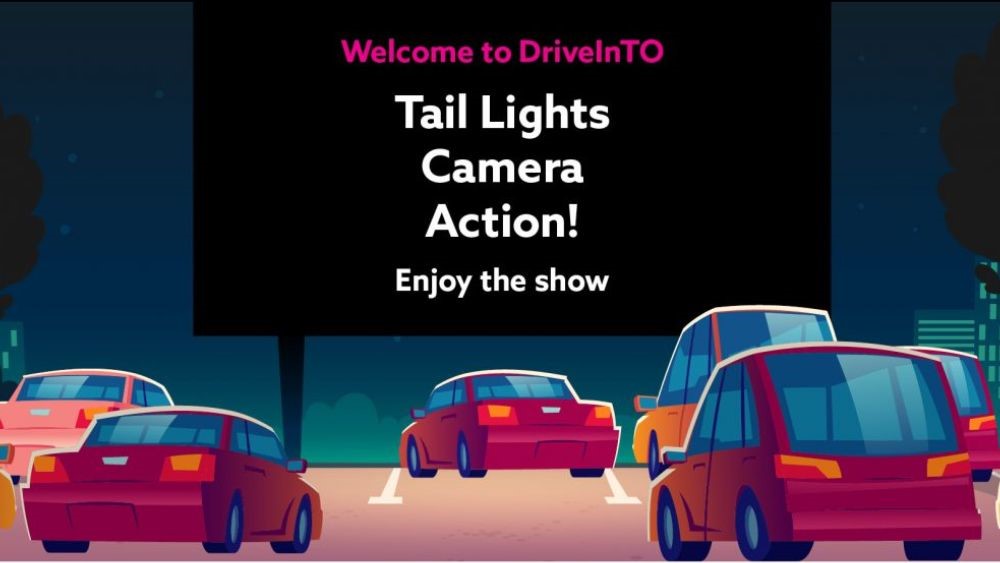 TORONTO
TIFF and Regent Park Film Festival at DriveInTO
This summer, the DriveInTO program is helping organizers safely set up large-scale, high-value, temporary drive-in experiences throughout Toronto. The program has already hosted screenings from a number of local film festivals, including Hot Docs, ImagineNATIVE and Inside Out. There's still a couple of nights to take advantage of this unique experience, with TIFF at Ontario Place on August 25, and the Regent Park Film Festival at the Polson Pier on August 31. Click here for more details.
***
Le TIFF et le Regent Park Film Festival à DriveInTO
Cet été, partout à Toronto, le programme DriveInTO favorise, en toute sécurité, l'organisation d'activités à grande échelle et de haute qualité dans des ciné-parcs. Dans le cadre de ce programme, des projections ont déjà été organisées pour quelques festivals de films locaux, dont Hot Docs, ImagineNATIVE et Inside Out. Il y a encore quelques soirées pour profiter de cette expérience unique : le TIFF à la Place de l'Ontario le 25 août et le Regent Park Film Festival au Polson Pier le 31 août. Cliquez ici pour en savoir plus.