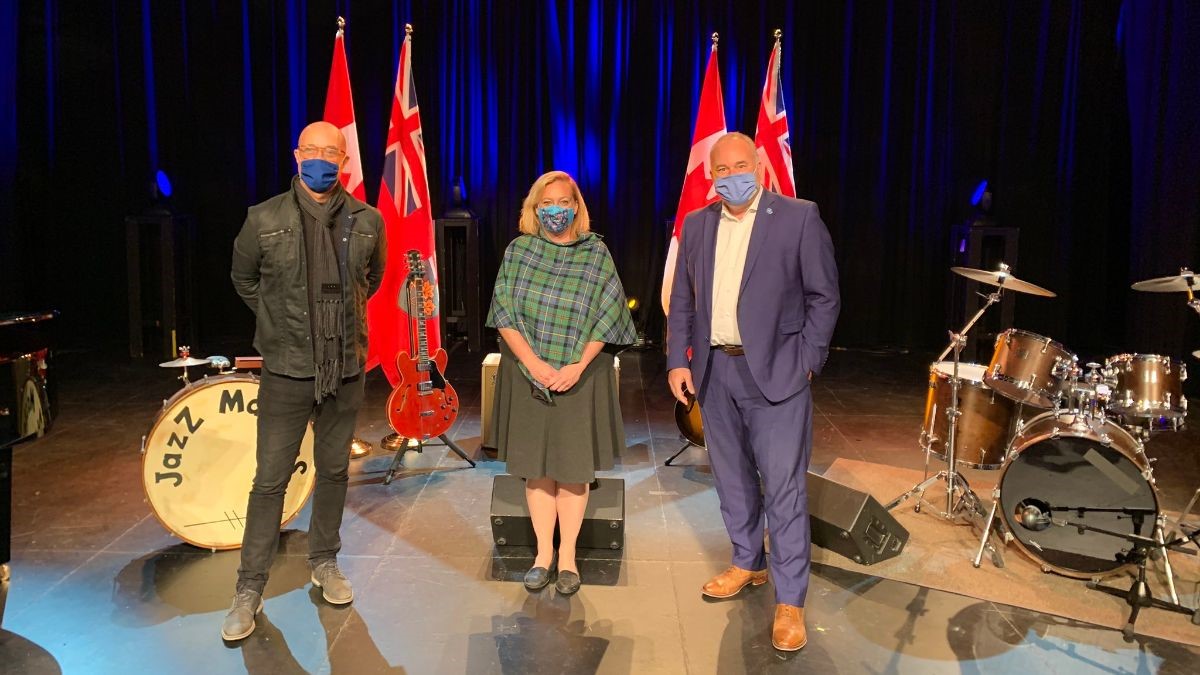 Ontario Support Local Festivals and Events During COVID-19
Ontario is investing $9 million through the new Reconnect Festival and Event Program to support municipalities and event organizers during COVID-19. This funding will be used to maintain public safety requirements and allow people to reconnect with their communities through online, drive-through and other innovative experiences. Organizers will be developing creative programs such as virtual Remembrance Day events, reverse holiday parades with drive-by static floats, drive-in music concerts and movies, holiday tree lightings and New Year's Eve displays that light-up iconic buildings.
The Reconnect Festival and Event Program is open to organizers with a minimum $50,000 operating budget and the capacity to safely reconnect Ontarians with their communities. Funding may be used for eligible expenses such as programming and production, promotion, mobile applications and website development, and implementation of health and safety measures.
The application period for the Program runs from October 8 to December 1, 2020.
Click here to find out more.
***
L'Ontario soutient les manifestations et festivals locaux pendant la pandémie de COVID-19
L'Ontario investit 9 millions de dollars par l'entremise du tout nouveau Programme de reprise pour les festivals et les manifestations, afin de soutenir les municipalités et les organisateurs d'événements durant la pandémie de COVID-19. Ce financement leur permettra de continuer à respecter les exigences en matière de sécurité publique tout en rétablissant le lien entre la population et les collectivités au moyen d'expériences novatrices à vivre en ligne, depuis un véhicule ou autrement. Les organisateurs mettront en place des programmes créatifs comme des événements virtuels commémorant le jour du Souvenir, des défilés de fêtes inversés où les visiteurs se déplaceront en voiture parmi des chars allégoriques immobiles, des projections de films et des concerts de musique, des cérémonies d'illumination de sapin de Noël et des spectacles de lumière pour le Nouvel An mettant en valeur des édifices emblématiques.
Le Programme de reprise pour les festivals et les événements s'adresse aux organisateurs disposant d'un budget de fonctionnement d'au moins 50 000 $ et ayant la capacité de rétablir le lien entre les Ontariens et leurs collectivités sans risque pour la santé. Le financement pourra être appliqué aux dépenses admissibles de programmation et de production, de publicité, de développement d'applications mobiles et de sites Web ainsi qu'à la mise en œuvre de mesures de santé et de sécurité.
La période de dépôt des demandes de subvention au Programme va du 8 octobre au 1er décembre 2020.
Cliquez ici pour en savoir plus.
OCAF Welcomes New Board Members
OCAF marked its 21st AGM with a Zoom meeting on October 9th. We approved the full slate of 16 directors that includes new members John Ecker, Chair of the Ontario Heritage Trust (ex officio) and Harvey McCue of Ottawa. You can read their bios here. We are excited about the upcoming year and the potential for the Fund to contribute in a meaningful way to the recovery and reopening of the cultural tourism sector. The board was also proud of the digital marketing webinar series, hitting our targets, and OCAF's flexibility during this difficult time. More to come on that!
On October 5, Harvey McCue was featured on Ottawa Morning with Robyn Bresnahan. Click here to listen to the segment, and learn more about his work on a one-of-a-kind curriculum for Anishinabe youth in northern Ontario.
***
Le FCMO accueille de nouveaux membres au conseil d'administration
Le FMCO a marqué sa 21e AGA par une réunion Zoom le 9 octobre. Nous avons approuvé la liste complète des 16 directeurs qui comprend les nouveaux membres John Ecker, président de la Fiducie du patrimoine ontarien (ex officio), et Harvey McCue d'Ottawa. Vous pouvez lire leur biographie ici. Le Fonds est enthousiaste en vue de la prochaine année avec la possibilité de contribuer de manière importante à la reprise et à la réouverture du secteur du tourisme culturel. Le conseil affichait une grande fierté envers la série de webinaires sur le marketing numérique qui a atteint les objectifs fixés, et envers la flexibilité du FMCO pendant cette période difficile. Plus à venir sur ce sujet!
Le 5 octobre, Harvey McCue, administrateur du conseil du FMCO, a participé à l'émission Ottawa Morning avec Robyn Bresnahan. Cliquez ici pour écouter le segment de l'émission et en savoir plus sur son travail dans le cadre d'un programme d'études unique en son genre destiné aux jeunes Anishinabe du nord de l'Ontario.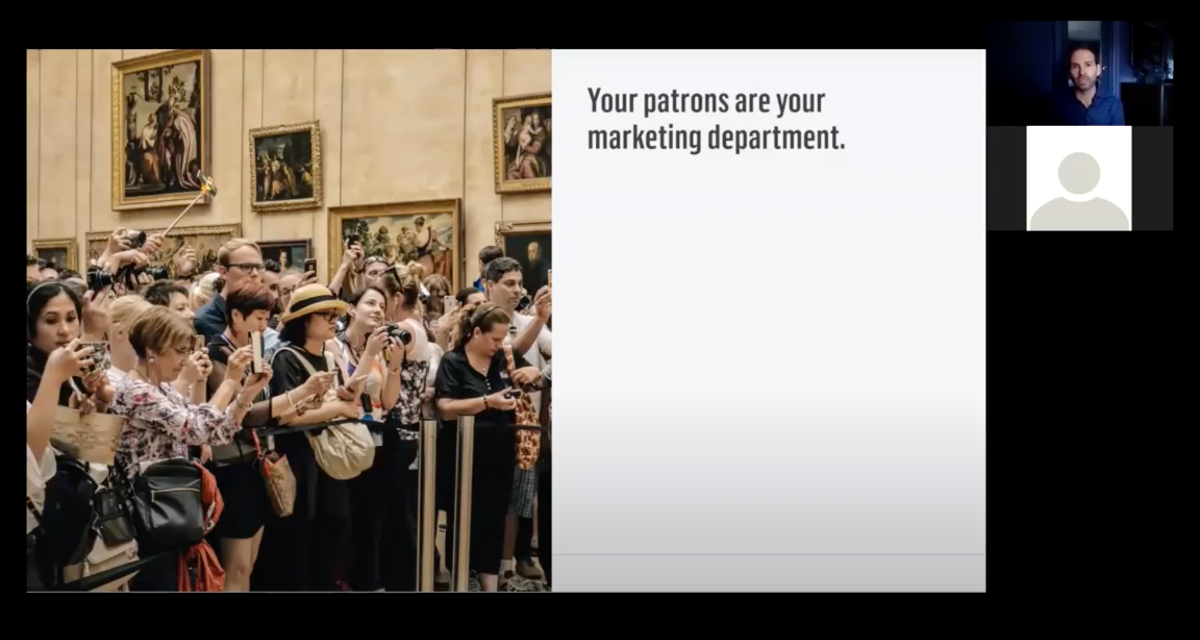 Digital Marketing Webinars a Success
"Thank you also for the extraordinary PD program that OCAF has been running for the community about digital marketing in the pandemic – our team has participated, and it has been really helpful and practical."  
OCAF offered its final of three digital marketing webinars last week and by all measures they have been a success. The participation was excellent and many more organizations were able to benefit from the session recordings (linked below). From a provocative overview opening session to more detailed presentations on Social Media during Covid and Google Analytics we were able to begin to help the sector build marketing capacity to meet the needs of this extraordinary time. We will be in touch with a survey to assess your needs for another set of offerings.
Is Your Organization a 21st-Century Communicator? 
Erik Gensler, President, Capacity Interactive
Recording
Creating Thoughtful and Engaging Social Content during COVID-19 
Becky Ludkiewicz, Consultant, Capacity Interactive
Recording
Intro to Google Analytics 
Yosaif Cohain, Vice President, Analytics, Capacity Interactive
Recording
***
Succès des webinaires sur le marketing numérique!
« Merci aussi pour l'extraordinaire programme de développement professionnel en marketing numérique pendant la pandémie que le FMCO a mis en place : notre équipe y a participé et ce fut vraiment utile et pratique. »
Le FMCO a offert le dernier de ses trois webinaires sur le marketing numérique la semaine dernière et, à tous points de vue, ce fut un succès. La participation en direct a été excellente. Plusieurs autres organismes ont pu aussi profiter des webinaires en écoutant les enregistrements en différé (liens ci-dessous). À partir de la session d'ouverture proposant une vue d'ensemble provocatrice jusqu'aux présentations détaillées sur les médias sociaux à l'époque de la COVID et sur Google Analytics, nous avons pu commencer à aider le secteur à renforcer ses capacités de marketing pour répondre aux besoins de cette période extraordinaire. Nous vous reviendrons avec un sondage pour évaluer vos besoins afin de vous offrir une nouvelle série.
Is Your Organization a 21st-Century Communicator? 
(Votre organisme communique-t-il au 21e siècle?) 
Erik Gensler, président de Capacity Interactive
Enregistrement
Creating Thoughtful and Engaging Social Content during COVID-19 
(Créer un contenu social réfléchi et stimulant pendant la COVID-19)
Becky Ludkiewicz, conseiller de Capacity Interactive
Enregistrement
Intro to Google Analytics 
(Introduction à Google Analytics)
Yosaif Cohain, vice-président, Analytique, Capacity Interactive
Enregistrement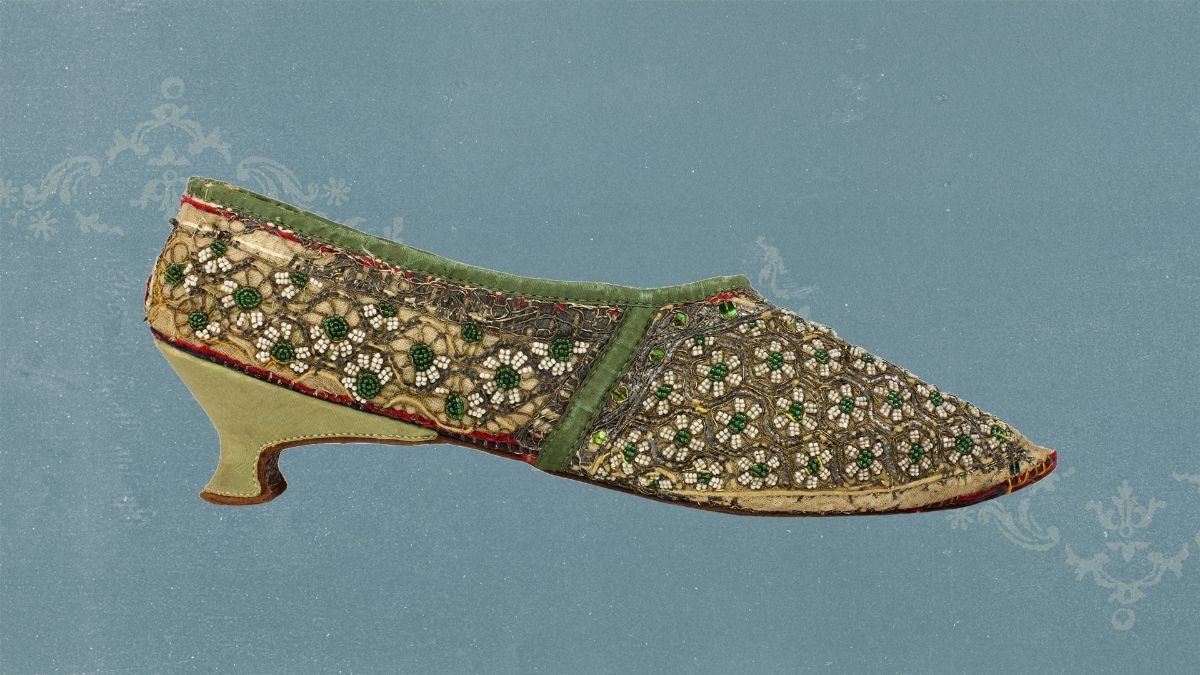 TORONTO
Explore The Great Divide at Bata Shoe Museum
Don't miss Bata Shoe Museum's new exhibit, The Great Divide: Footwear in the Age of Enlightenment, a collection of fabulous footwear from 17th and 18th century Europe. During this time of social and political upheaval, fashion (including footwear) became central to both the creation and blurring of differences among people from all walks of life. On November 25, catch another installment of the Museum's (virtual) Salon Series. Tune in to explore the impact of 18th century issues today and beyond with arts and culture journalist Nathalie Atkinson. If you're not ready (or able) to step into the Museum, check out its online offerings by following #BSMFromHome.
***
Explorez une grande fracture au musée de la chaussure Bata
Ne manquez pas la nouvelle exposition du Bata Shoe Museum, The Great Divide: Footwear in the Age of Enlightenment (La grande fracture : la chaussure au temps des Lumières), une collection de chaussures fabuleuses provenant de l'Europe des 17e et 18e siècles. Pendant cette ère de bouleversements sociaux et politiques, la mode (y compris la chaussure) est devenue un élément créateur central qui a contribué à effacer les différences entre gens de tous milieux. Le 25 novembre, découvrez un autre volet de la série de salons (virtuels) du musée. Venez explorer l'impact des préoccupations du 18e siècle sur le présent et l'avenir avec la journaliste Nathalie Atkinson, spécialisée dans les arts et la culture. Si vous n'êtes pas prêt/prête (ou en mesure) de venir au musée, voyez l'offre en ligne en suivant le lien #BSMFFromHome.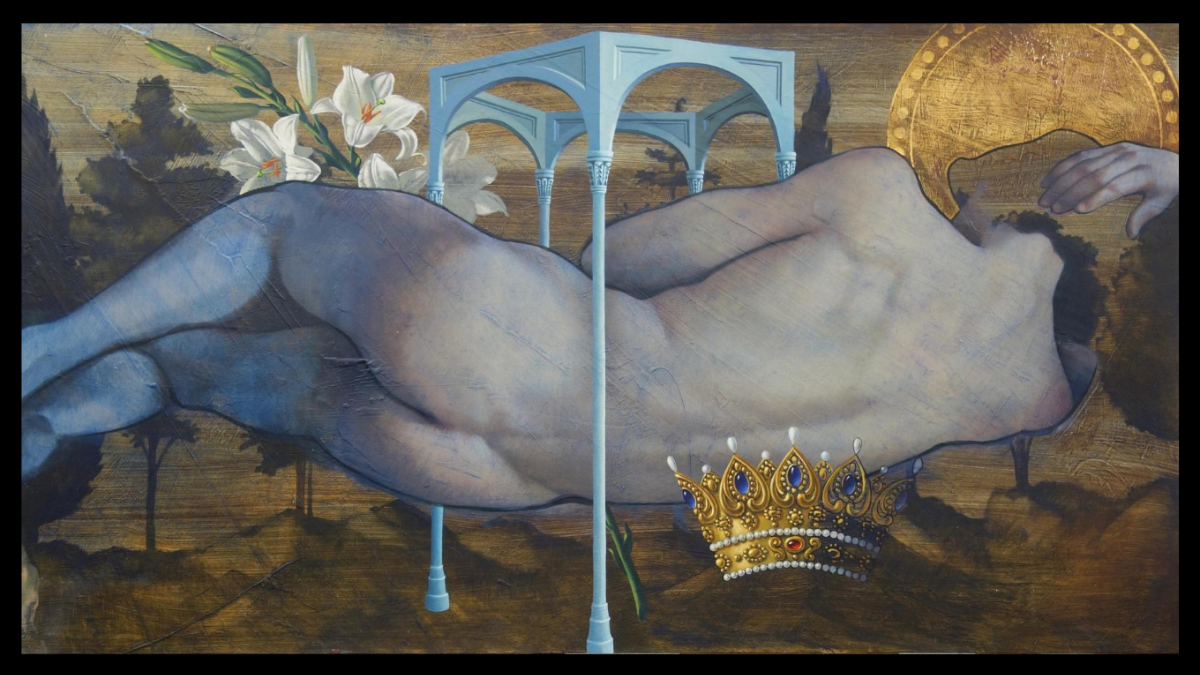 ONLINE

Opera Atelier's Something Rich and Strange
Don't miss Opera Atelier's newest creation Something Rich and Strange, streaming live from Koerner Hall on October 28. The fully-staged performance features theatre music that explores the realms of dreams, visions and the supernatural. Featuring soprano Measha Brueggergosman, tenor Colin Ainsworth, and more, with artists of Atelier Ballet and musicians from Tafelmusik led by Music Director Elisa Citterio. The repertoire includes pieces by Handel, Lully, Locke and Purcell, plus a new creation by Edwin Huizinga for soprano Measha Brueggergosman.
*The important new health directives regarding COVID-19 have necessitated reimagining our New and Reimagined Fall Season – Opera Atelier's LIVE/livestream of Something Rich & Strange will now be pre-recorded over the next two weeks, adhering to health and safety regulations and recommendations. All of our original artists have arrived in Toronto and are raring to go! We are delighted to announce that the production will be filmed by a team that includes one of Toronto's finest videographers, Marcel Canzona.
***
Something Rich and Strange d'Opera Atelier
Ne manquez pas la nouvelle création d'Opera Atelier Something Rich and Strange, webdiffusée en direct de la salle Koerner Hall le 28 octobre. Le spectacle entièrement en présentiel sur scène nous permet d'entendre de la musique de théâtre qui explore le royaume des rêves, des visions et du surnaturel. Avec la soprano Measha Brueggergosman, le ténor Colin Ainsworth et d'autres chanteurs, ainsi que les artistes d'Atelier Ballet et les musiciens de Tafelmusik menés par la directrice musicale Elisa Citterio. Le répertoire comprend des pièces de Händel, Lully, Locke et Purcell, ainsi qu'une nouvelle création d'Edwin Huizinga pour la soprano Measha Brueggergosman.
*D'importantes nouvelles directives sanitaires concernant la COVID-19 nous ont forcés à repenser notre nouvelle saison automnale réimaginée. Au cours des deux prochaines semaines, Opera Atelier préenregistrera la webdiffusion de Something Rich & Strange afin de se conformer aux règles et recommandations de sécurité en vigueur. Tous les artistes sont arrivés à Toronto et sont prêts à montrer leurs talents! Nous sommes ravis d'annoncer que la production sera filmée par une équipe qui comprend l'un des meilleurs vidéastes de Toronto, Marcel Canzona.
ONLINE

Fall for Dance North: A Recap and Review!
Fall for Dance North's virtual edition received a glowing review in The Globe and Mail! Check out the piece for a recap of the event, which included an augmented reality platform for social dance, a podcast, film recordings, workshops and artist chats in a bathtub!
***
Fall for Dance North: récapitulatif et bilan!
L'édition virtuelle de Fall for Dance North a fait l'objet d'une critique élogieuse dans The Globe and Mail! Lisez l'article pour un récapitulatif de l'événement, qui comprenait une plateforme de réalité augmentée pour la danse sociale, un balado, des enregistrements de films, des ateliers et des discussions d'artistes dans une baignoire!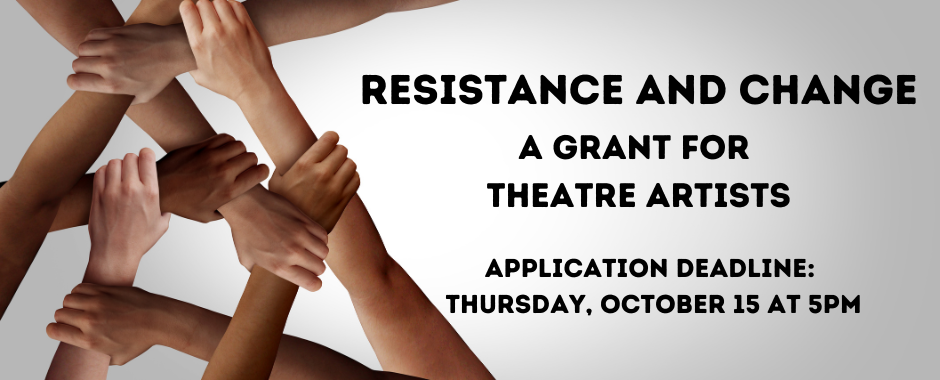 Talk Is Free Theatre's Resistance and Change Grant Program
Talk is Free Theatre's new initiative Resistance and Change provides funding for artists who wish to harness the energy of this tumultuous year to change their communities. Artists are invited to submit proposals for projects that promote social activism, community building, and the ongoing fight against inequality, discrimination, colonialism, and injustice.
***
Programme de subventions pour la résistance et le changement de Talk Is Free Theatre
La nouvelle initiative de Talk is Free Theatre, Resistance and Change, fournit un financement aux artistes qui désirent exploiter l'énergie de cette année tumultueuse pour transformer leur communauté. Les artistes sont invités à proposer des projets qui favorisent l'activisme social, la construction de la communauté et la lutte ininterrompue contre les inégalités, la discrimination, le colonialisme et l'injustice.