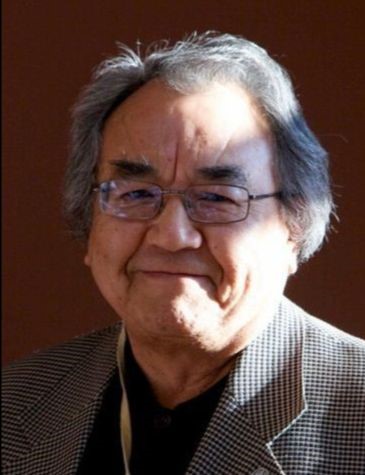 Harvey McCue Appointed to Order of Canada
OCAF board member Harvey McCue has been inducted into the Order of Canada for his contributions to the health and well-being of Indigenous youth in Canada and for his influential leadership in education. Congratulations!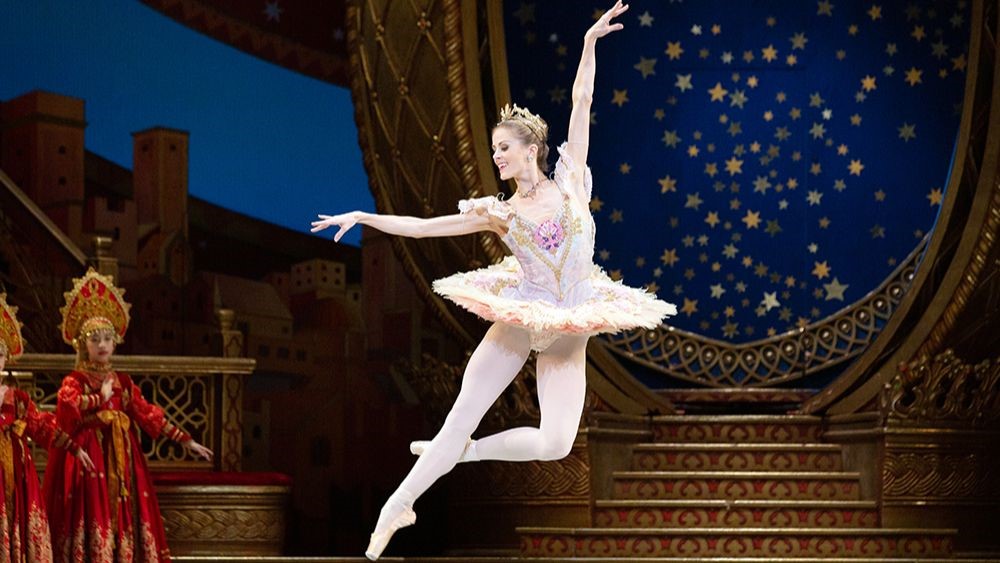 ONLINE
National Ballet's The Nutcracker on Screen
This holiday season, Canadians across the country will be able to enjoy the magic of The Nutcracker! A special presentation of the beloved classic will be available to stream from the comfort of your home from December 4, 2020 to January 2, 2021. Choreographed by James Kudelka, this performance of The Nutcracker features Principal Dancers Sonia Rodriguez and Piotr Stanczyk as The Sugar Plum Fairy and Peter/The Nutcracker, and was captured live at the Four Seasons Centre for the Performing Arts in 2008.
Did you know? Hailed "the best Nutcracker on the planet" by The Globe and Mail, The National Ballet of Canada's acclaimed production features 233 performers, including 50 dancers, 98 children, 65 musicians and 20 young singers!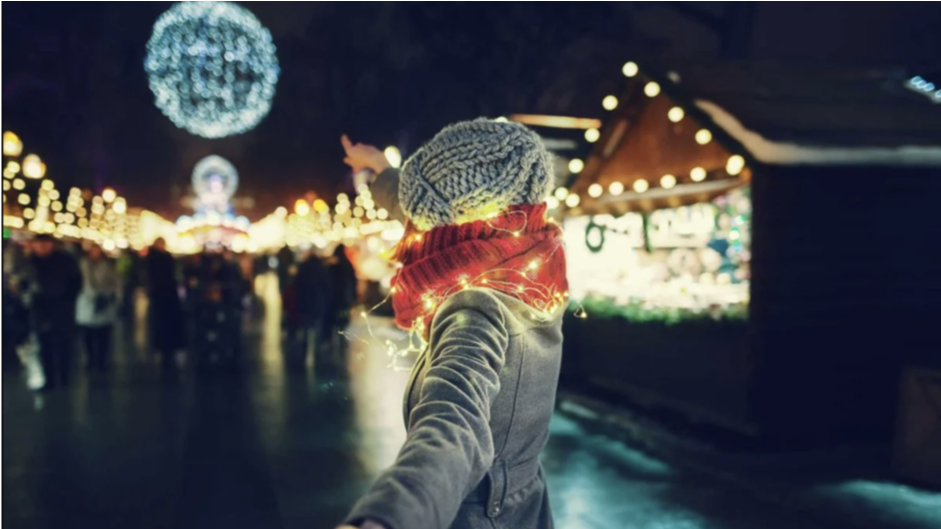 STRATFORD

Lights On Stratford
Lights On Stratford has transformed Stratford's downtown with luminous art and interactive light installations. This magical winter festival draws on a treasure trove of local talent, including some of the world's best artists, lighting designers, props builders and creative minds! Visitors will be delighted by the illumination of local landmarks, such as City Hall and the new Tom Patterson Theatre. Take a walk through the Shakespearean Garden of a Thousand Lights, or take in the magically illuminated Tom Patterson Island. The lights are on until February 14, 2021.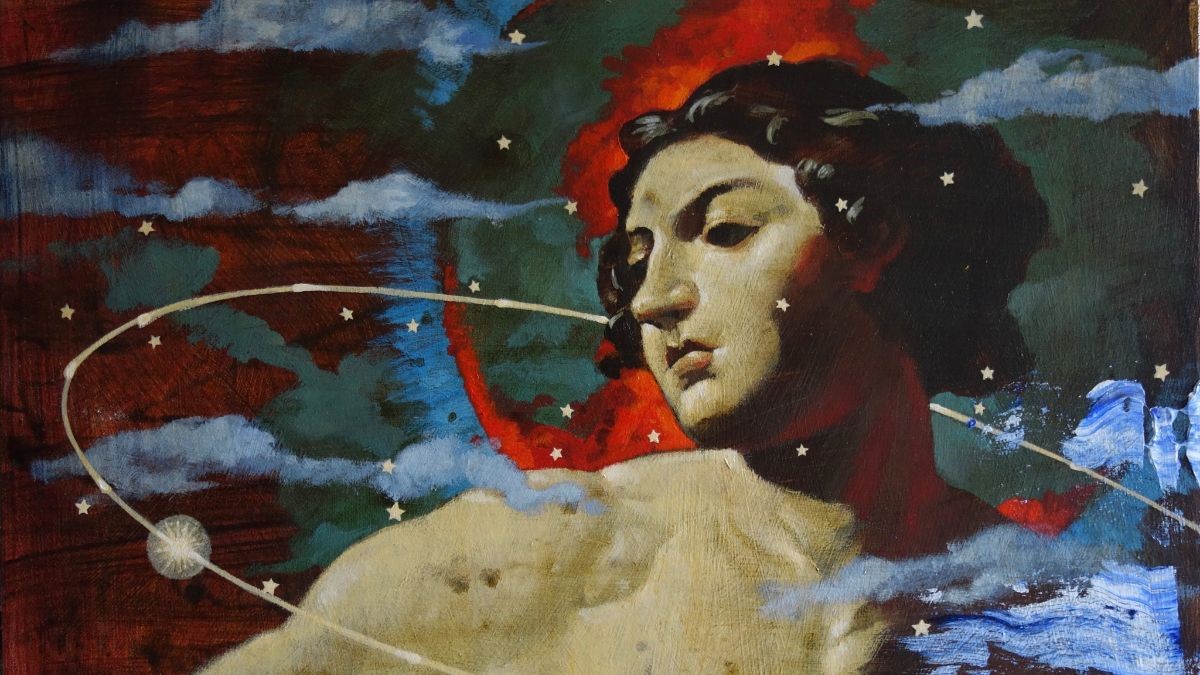 ONLINE
Premiering This Saturday: Something Rich & Strange
Opera Atelier's extravagant new creation Something Rich and Strange – filmed at Koerner Hall during the pandemic – will be aired on Saturday, December 12th at 7PM. This fully-staged performance features theatre music that explores the realms of dreams, visions and the supernatural. As always, expect a dreamy cast of performers, including soprano Measha Brueggergosman, tenor Colin Ainsworth, artists of Atelier Ballet and musicians from Tafelmusik led by Music Director Elisa Citterio.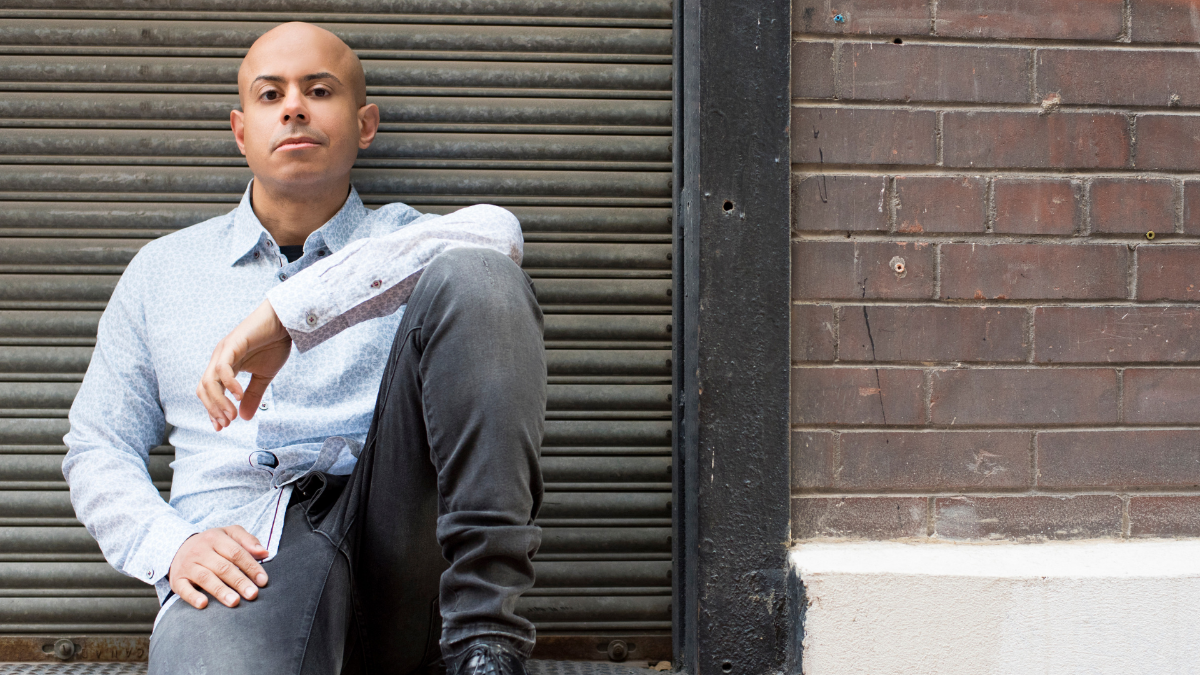 ONLINE
Beethoven at Koerner Hall
Koerner Hall's 250 Beethoven Festival continues (virtually) with performances by James Ehnes, Charles Richard-Hamelin, New Orford String Quartet, and more. From December 11-13, catch James Ehnes and Stewart Goodyear as they perform Beethoven's Violin Sonatas (featuring a different program each night!). The winner of Grammy, Gramophone, and Juno awards, Ehnes is "a violinist in a class of his own" (The Times). He is joined by Royal Conservatory alumnus Stewart Goodyear, who has been hailed as "one of the best pianists of his generation" (Philadelphia Inquirer). Performances will be broadcast live from Koerner Hall, then made available online for the following seven days.
ONLINE
Ballet Jörgen's 12 Days of Nutcracker
It would not be the holiday season we all know and love without The Nutcracker! Join Ballet Jorgen online for the 12 Days of Nutcracker! Beginning Monday, from December 7-22, keep an eye on the company's Facebook page to enjoy twelve excerpts from this holiday classic. Watch the first one above!
ONLINE
The BSM Storytime & 2020 Founder's Lecture
Missing the Bata Shoe Museum? Tune in every Saturday night for Storytime with the BSM, and listen as staff members read stories that cover topics like diversity, inclusion, identity and more. Check out the 2020 Founder's Lecture, From Scripts to Sneakers, with award-winning costume designer for film, television, theatre and opera, Marci Rodgers. Marci shared her creative process when approaching costume design for major projects, how she creates iconic looks that influence culture and, of course, the importance of shoes! Find the latest on the Museum's website and social media.
OTHER NEWS FROM THE CULTURAL SECTOR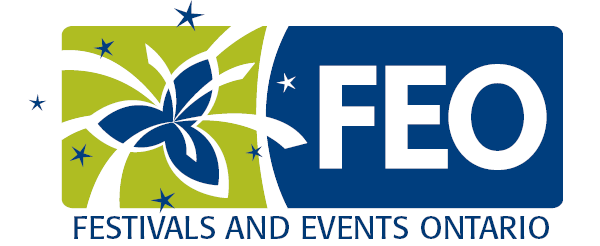 Highlights from the Fall Economic Statement
The Fall Economic Statement had some excellent news for the arts and festival sectors, including an increased wage subsidy, new funding for the live performance sector, and improved access to liquidity. Festival and Events Ontario pulled together some of the highlights here.
____________________________________________________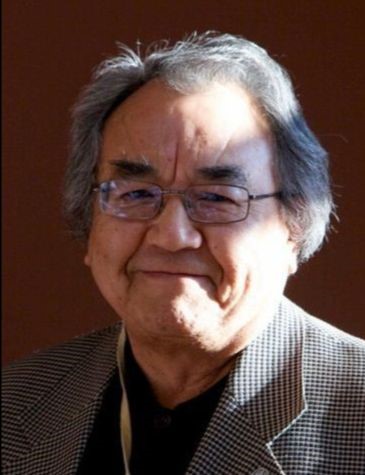 Harvey McCue nommé à l'Ordre du Canada 
Harvey McCue, membre du conseil d'administration du FMCO, sera accueilli au sein de l'Ordre du Canada pour sa contribution à la santé et au bien-être des jeunes autochtones du Canada et pour son leadership influent dans le domaine de l'éducation. Félicitations!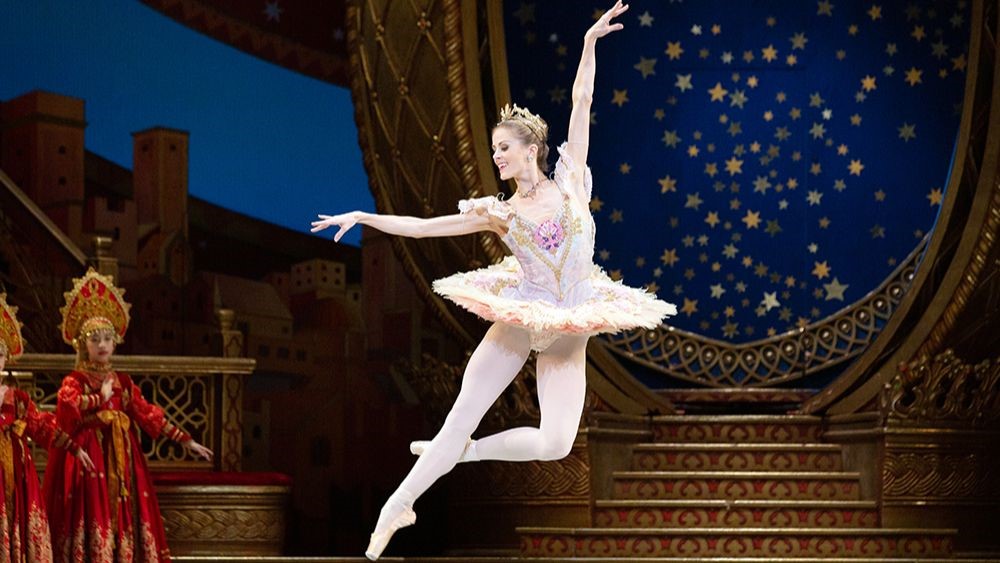 EN LIGNE
Le Casse-Noisette à l'écran du Ballet national
En cette période de fêtes, tous les Canadiens pourront goûter à la magie de Casse-Noisette! Ce classique bien-aimé sera exceptionnellement présenté en webdiffusion dans le confort de votre foyer du 4 décembre 2020 au 2 janvier 2021. Chorégraphiée par James Kudelka, cette représentation de Casse-Noisette qui met en vedette les danseurs Sonia Rodriguez et Piotr Stanczyk dans les rôles de la fée Dragée et de Casse-Noisette, a été filmée en direct au Four Seasons Centre for the Performing Arts en 2008.
Saviez-vous que… la production acclamée du Ballet national du Canada, saluée comme la « meilleure production de Casse-Noisette sur la planète » par The Globe and Mail, met en vedette 233 interprètes, dont 50 danseurs, 98 enfants, 65 musiciens et 20 jeunes chanteurs?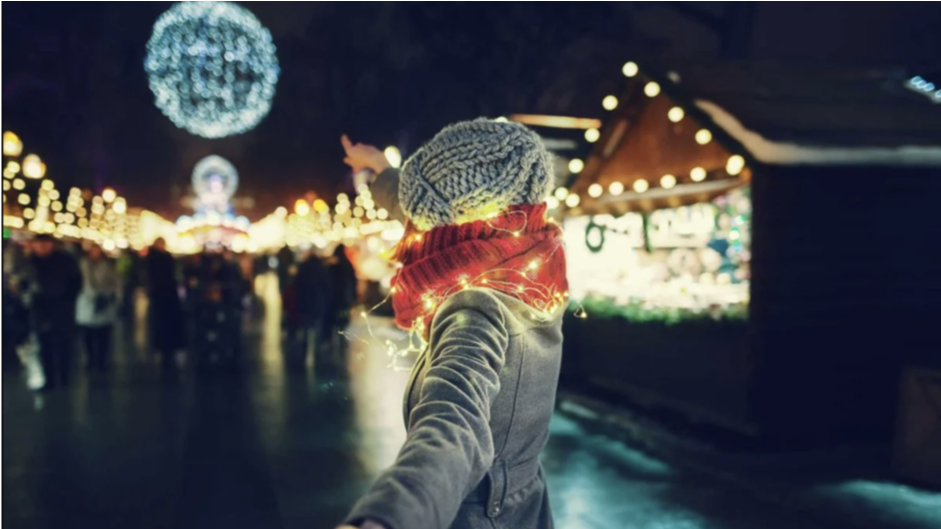 STRATFORD

Lumières sur Stratford
Lights On Stratford a transformé le centre-ville de Stratford au moyen d'œuvres d'art illuminées et d'installations lumineuses interactives. Ce festival d'hiver magique puise dans un trésor de talents locaux, qui comprend certains des meilleurs artistes, concepteurs d'éclairage, accessoiristes et esprits créatifs du monde entier! Les visiteurs seront émerveillés par l'illumination de sites comme l'hôtel de ville et le nouveau théâtre Tom Patterson. Promenez-vous dans le Jardin des mille lumières ou admirez l'île Tom Patterson qui s'allume comme par magie. Les lumières brilleront jusqu'au 14 février 2021.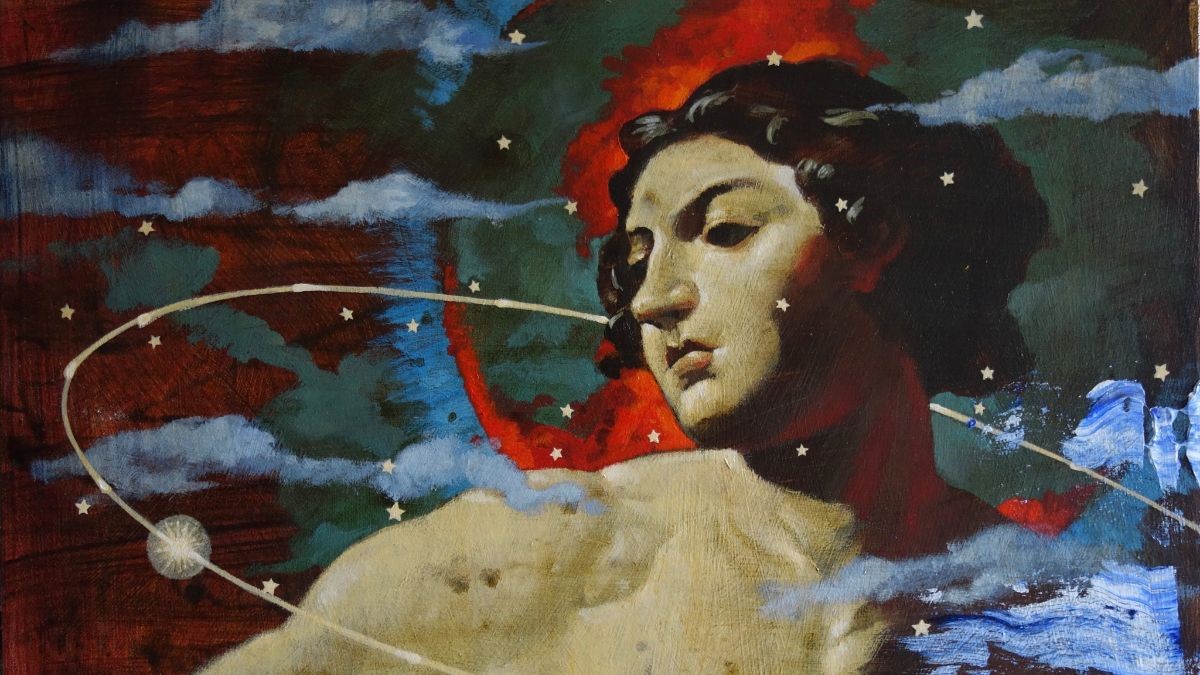 EN LIGNE
Première samedi : Something Rich & Strange
Filmée à la salle Koerner Hall pendant la pandémie, l'extravagante nouvelle création Something Rich and Strange sera diffusée le samedi 12 décembre à 19 h! Le spectacle filmé entièrement en présentiel sur scène nous permet d'entendre des compositions théâtrales explorant le royaume des rêves, des visions et du surnaturel. Comme toujours, attendez-vous à une grande distribution qui comprend la soprano Measha Brueggergosman, le ténor Colin Ainsworth, les artistes d'Atelier Ballet et les musiciens de Tafelmusik sous la direction musicale d'Elisa Citterio.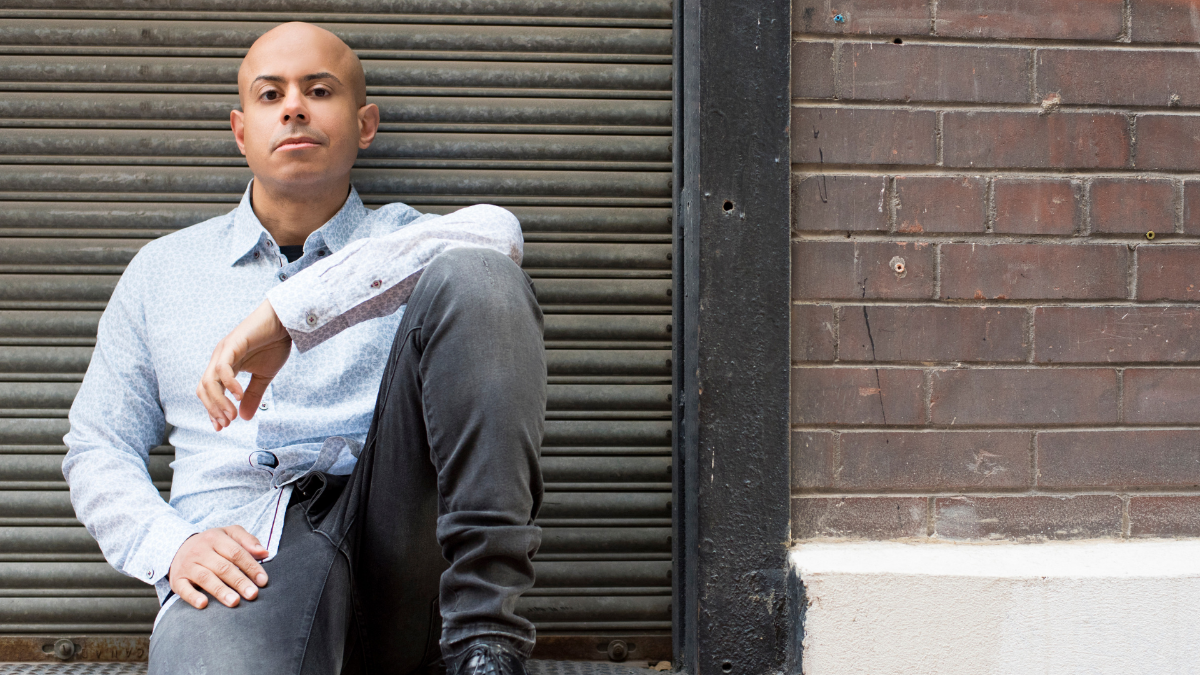 EN LIGNE
Beethoven à la salle Koerner Hall
Le festival 250 Beethoven se poursuit (virtuellement) à la Koerner Hall avec, entre autres, des prestations de James Ehnes, Charles Richard-Hamelin et le New Orford String Quartet. Du 11 au 13 décembre, écoutez James Ehnes et Stewart Goodyear interpréter les sonates pour violon de Beethoven, avec un programme différent chaque soir! Lauréat de prix Grammy, Gramophone et Juno, Ehnes est « un violoniste dans une classe à part » (The Times). Stewart Goodyear, ancien élève du Conservatoire royal, a déjà été reconnu comme « l'un des meilleurs pianistes de sa génération » (Philadelphia Inquirer). Les représentations seront diffusées en direct depuis la salle Koerner Hall, puis mises en ligne pour visionnement pendant les sept jours suivants.
EN LIGNE
Les 12 jours de Casse-Noisette au Ballet Jörgen
Que serait le temps des fêtes sans Casse-Noisette? Le Ballet Jorgen nous attend en ligne pour les 12 jours de Casse-Noisette! À compter de lundi, du 7 au 22 décembre, gardez un œil sur la page Facebook de la compagnie pour apprécier douze extraits de ce classique des fêtes. Voyez le premier extrait ci-dessous!
EN LIGNE
L'heure du conte et la Conférence 2020 du Fondateur au Bata Shoe Museum
Vous ennuyez-vous du Bata Shoe Museum? Tous les samedis soirs, écoutez la Storytime with the BSM présentée par les membres du personnel qui vous content des histoires traitant de sujets comme la diversité, l'inclusion et l'identité. Assistez à la 2020 Founder's Lecture From Scripts to Sneakers, conférence donnée par Marci Rodgers, conceptrice primée travaillant dans les domaines du cinéma, de la télévision, du théâtre et de l'opéra. Marci y aborde son processus de création quand elle conçoit des costumes pour de grands projets, sa manière de créer des looks emblématiques qui influencent la culture et, bien sûr, l'importance des chaussures! Vous trouverez les dernières nouvelles sur le site Web du musée et dans les médias sociaux.
OTHER NEWS FROM THE CULTURAL SECTOR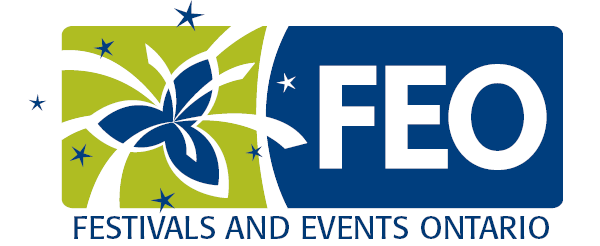 Points forts de la déclaration économique de l'automne
La déclaration économique de l'automne contenait d'excellentes nouvelles pour les secteurs des arts et des festivals, notamment une augmentation des subventions salariales, un nouveau financement pour le secteur du spectacle vivant et un meilleur accès aux liquidités. Festival and Events Ontario a rassemblé ici certains des points saillants.