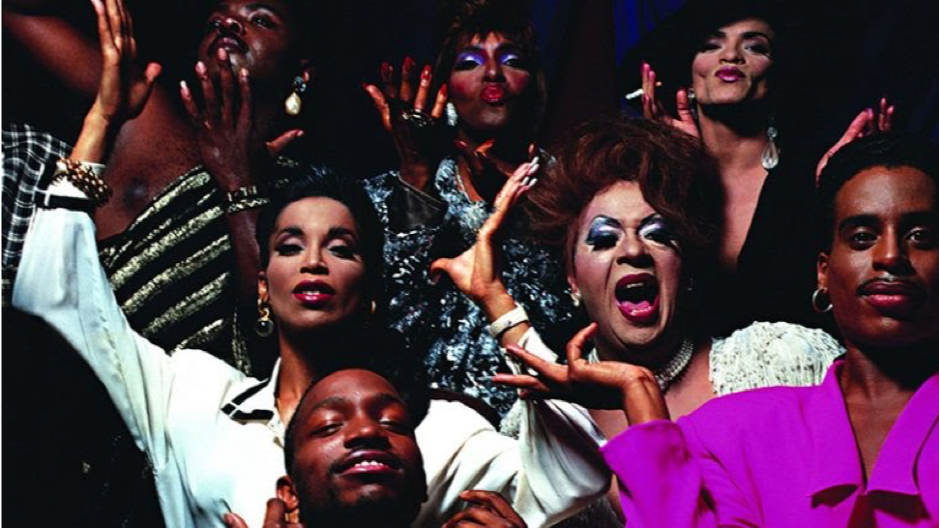 TORONTO

Queerly Beloved at Paradise Theatre

Ahead of the festival's 30th anniversary, Inside Out and the newly restored historic Toronto cinema Paradise Theatre present a new film series entitled Queerly Beloved. Running March 1-31, the series will showcase 18 independent and influential queer films which have played an important role in shaping the history and narrative of queer cinema, and challenge norms of gender, sexuality, and desire through storytelling. Expect an exciting and eclectic line-up representing powerful LGBTQ2+ stories on-screen, and over 100 years of filmmaking. The screenings will be supported by curated Q&As as well as live events – stay tuned for more details!
***
Queerly Beloved au Paradise Theatre

En prévision de son 30e anniversaire, le festival Inside Out et le Paradise Theatre, un cinéma historique de Toronto fraîchement rénové, présentent une nouvelle série de films intitulée Queerly Beloved. Du 1er au 31 mars, la série proposera 18 films queers indépendants qui ont eu une grande influence et qui ont joué un rôle important dans les annales du cinéma queer et ses récits, tout en remettant en cause, par l'art de raconter des histoires, les normes de genres, de sexualité et du désir. Vous verrez à l'écran une programmation fascinante et éclectique d'histoires percutantes sur la communauté LGBTQ2+ et plus de 100 ans de cinéma. Les projections seront accompagnées de séances de questions-réponses et d'activités en direct. Restez à l'affût pour plus de détails!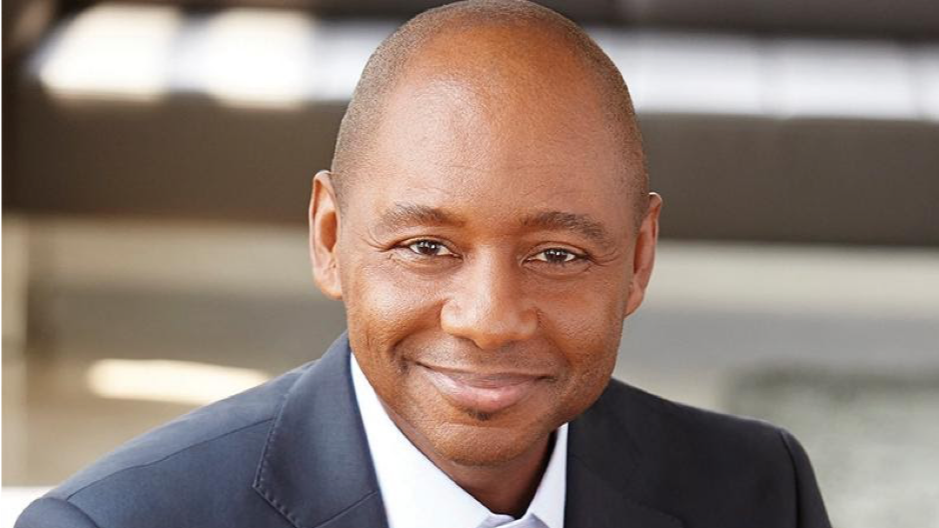 KINGSTON

Branford Marsalis at the Virtuosi Festival

On March 6, Branford Marsalis Quartet takes the stage at the Isabel Bader Centre for the Performing Arts as part of the Virtuosi Festival. Three-time Grammy Award winner Branford Marsalis is cited as arguably the most respected living U.S. jazz instrumentalist. Growing up in the rich environment of New Orleans in an astoundingly talented musical family that includes brother Wynton Marsalis, Branford has brought acclaim as a saxophonist and new energy and new audiences to the jazz art. Throughout his career, he has refined and expanded his talents and his horizons as a musician, composer, bandleader, and educator — a 21st-century mainstay of jazz excellence.
***
Branford Marsalis au Virtuosi Festival

Le 6 mars, le Quatuor Branford Marsalis montera sur la scène du Isabel Bader Centre for the Performing Arts dans le cadre du Virtuosi Festival. Branford Marsalis, lauréat de trois prix Grammy, est mentionné comme l'instrumentiste de jazz toujours vivant le plus respecté aux États-Unis. Branford, qui a grandi dans le riche environnement de La Nouvelle-Orléans au sein d'une famille musicale talentueuse qui comprend son frère Wynton, s'est attiré les éloges comme saxophoniste en apportant un nouveau dynamisme à l'art du jazz contribuant ainsi à élargir son auditoire. Tout au long de sa carrière, il a affiné et élargi ses talents et ses horizons en tant que musicien, compositeur, chef d'orchestre et éducateur : c'est un pilier de l'excellence en jazz au 21e siècle.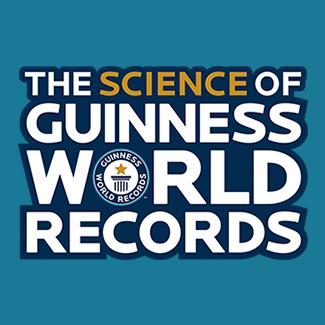 SUDBURY

Breaking World Records at Science North

Opening March 7 at Science North, The Science of Guinness World Records explores how exceptional and everyday people have made their way into the record books. At this special exhibition, visitors of all ages will learn about the science behind Guinness World Records, amazing record breakers, and intriguing artifacts. Engage with exhibits, attempts, workshops and multimedia experiences, and participate in an Officially Amazing attempt for a chance to become an official record breaker.
***
Battre des records du monde à Science Nord

À partir du 7 mars à Science Nord, La science de Guinness World Records explore comment des personnes exceptionnelles ou ordinaires sont parvenues à inscrire leurs noms dans le livre des records. Pendant cette exposition spéciale, les visiteurs de tous âges découvriront la science derrière le livre des records Guinness, des détenteurs de records extraordinaires et des artefacts intrigants. Participez à des expositions, des essais, des ateliers et des expériences multimédias, et soyez officiellement surprenant en tentant de battre un record du monde!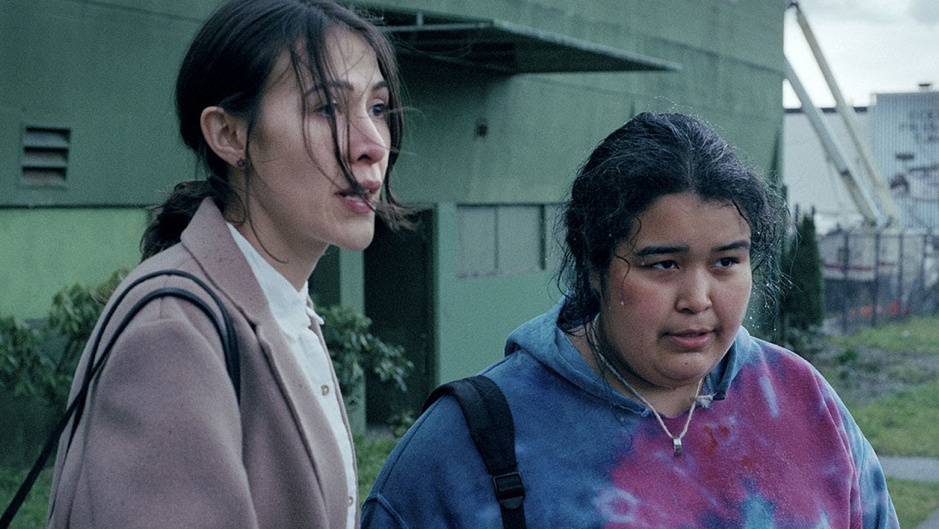 KINGSTON

20 Years of The Kingston Canadian Film Festival

The Kingston Canadian Film Festival celebrates its 20th anniversary on March 11-15. Every year, the Festival transforms traditional and unconventional venues across Kingston's historic downtown for a whirlwind of movies and special events. This year's film line-up includes award winners such as The Body Remembers When the World Broke Open, The Twentieth Century, Antigone, Murmur and Kuessipan. Catch performances by Bedouin Soundclash, Minotaurs and Wing Night: The Band, or join a workshop on animation, film and media careers, and comic art storytelling. Special guests include Andrea Bang, star of Kim's Convenience, Deepa Mehta, Kevin McDonald of Kids in the Hall, and Sean Cullen.
***
The Kingston Canadian Film Festival célèbre ses 20 ans

Le Kingston Canadian Film Festival célèbre son 20e anniversaire du 11 au 15 mars. Chaque année, le festival transforme des espaces traditionnels et non conventionnels du centre-ville historique de Kingston pour créer un tourbillon de cinéma et d'activités spéciales. Cette année, la programmation comprend des films primés comme The Body Remembers When the World Broke Open, The Twentieth Century, Antigone, Murmur et Kuessipan. Assistez aux spectacles de Bedouin Soundclash, Minotaurs et Wing Night: The Band ou participez à un atelier sur l'animation, les carrières en film et média, et l'art de raconter des histoires comiques. Andrea Bang, vedette de Kim's Convenience, Deepa Mehta, Kevin McDonald de Kids in the Hall et Sean Cullen font partie des invités spéciaux.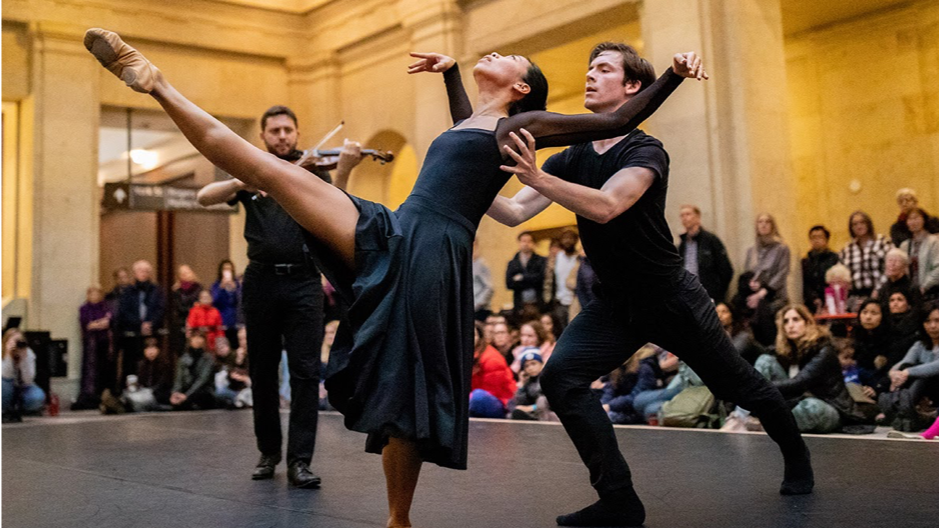 TORONTO

Open Studio Returns to Union Station

This spring, Fall for Dance North's signature Open Studio returns to Union Station's iconic West Wing. The monthly series showcases the creative working process of diverse choreographers and dance artists, and offers dance classes for the general public. The 2020 edition takes place on March 16-17, April 27-28 and May 18-19. Mark Sunday, April 26 in your calendars for the return of the wildly popular MEETING POINTE, an afternoon of contemporary ballet, featuring National Ballet of Canada dancers in emerging ballet choreography within the unconventional context of a train station.
***
Open Studio revient à la gare Union

Au printemps, l'événement phare Open Studio de Fall for Dance animera à nouveau l'aile ouest historique de la gare Union. La série mensuelle met en valeur le processus créatif de plusieurs chorégraphes et artistes de danse tout en offrant des cours de danse au grand public. L'édition 2020 aura lieu les 16 et 17 mars, les 27 et 28 avril et les 18 et 19 mai. Le dimanche 26 avril, dans le cadre non conventionnel de la gare, ne manquez pas le retour de la très populaire MEETING POINTE, un après-midi de chorégraphies de ballet contemporain créées par la relève et mettant en vedette des danseurs du Ballet national du Canada.
ON NOW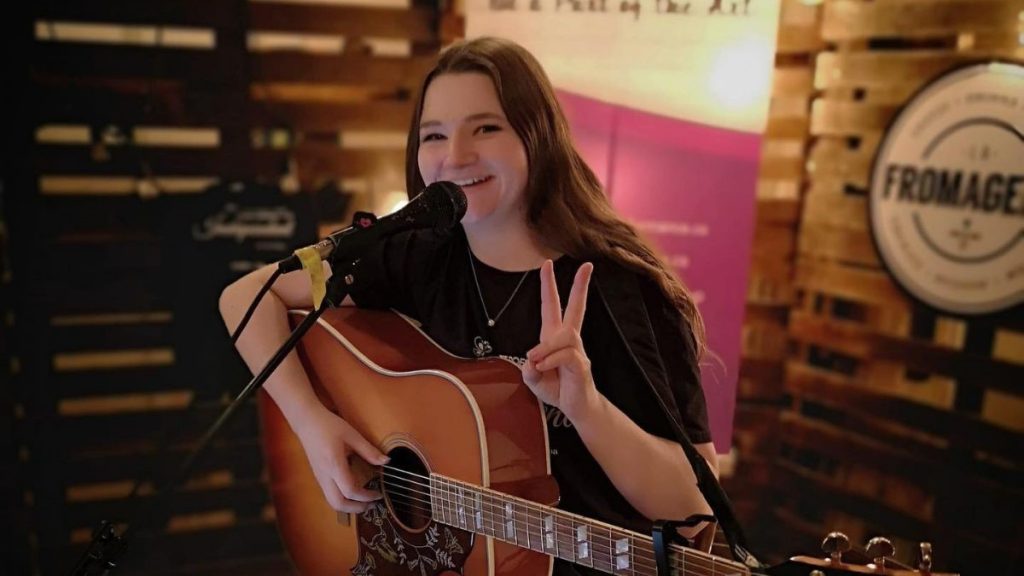 SUDBURY

Comedy and Tunes at the Northern Arts Festival

Sudbury Performance Group's Northern Arts Festival is bringing an exciting lineup of live comedy and musical acts to venues across Sudbury. On Saturday, February 29, the Fabulous Kenny Robinson hits the stage at The Trevi. Raunchy, energetic and sharp-witted, the Winnipeg-born Robinson is a living legend on the Canadian comedy scene. If you're in the mood for some tunes, there is still time to catch a free concert! Nightly musical entertainment runs until February 22, with performances by Dave McNabb, Johnny Williams and Scott Mitchell.
***
Humour et chanson au Northern Arts Festival

Le Northern Arts Festival du Sudbury Performance Group propose une programmation palpitante d'humour et de musique dans plusieurs salles de Sudbury. Le samedi 29 février, l'immense Kenny Robinson se produit sur la scène de The Trevi. Sulfureux, énergique et vif d'esprit, le natif de Winnipeg est une légende vivante de la scène canadienne de l'humour. Si vous avez envie de chansons, il est toujours temps d'assister à un concert gratuit! Les spectacles musicaux nocturnes se poursuivent jusqu'au 22 février avec les concerts de Dave McNabb, Johnny Williams et Scott Mitchell.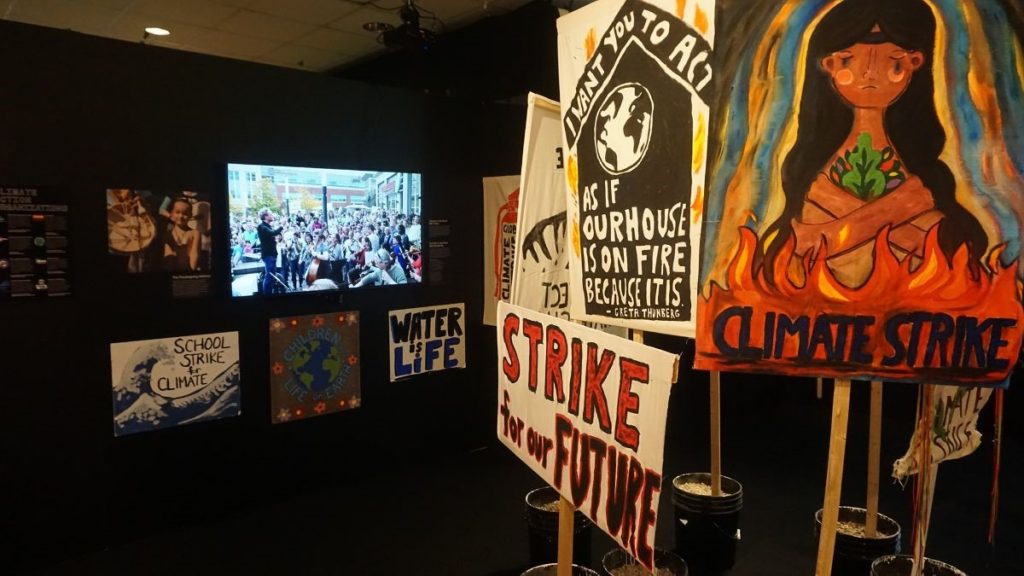 KITCHENER

THEMUSEUM Sounds the ALARM

On now at Kitchener's THEMUSEUM, ALARM is a series of four exhibits that shines a light on the climate emergency – our effects on the climate and efforts to take climate action. The anchor, Agents For Change | Facing the Anthropocene, features ten interdisciplinary women artists working on the theme of ecological change at the intersection of science, technology, and art. MELTING ICE brings together photographic works from local photographers Ben Eby and Brian Riddell on their recent trips to the Antarctic and the Arctic circle. As part of EXTINCTION, visitors can peer into the world of amphibians and reptiles in an interactive exhibition featuring eight live habitats of frogs and their friends. Learn about these creatures' critical but often overlooked role for humans and the climate. Visit the immersive pop-up exhibit SPECTRUM at The Shops at Waterloo Town Square to look at the climate crisis in a new way (literally!).
***
THEMUSEUM donne l'ALARME

ALARM est en cours à THEMUSEUM de Kitchener. Cette série de quatre expositions met au premier plan l'urgence climatique, notamment l'effet que nous avons sur le climat et les efforts que nous déployons pour agir. Le point d'ancrage des expositions, Agents For Change | Facing the Anthropocene, souligne le travail de dix femmes artistes interdisciplinaires qui explorent le thème des changements écologiques au carrefour de la science, de la technologie et de l'art. MELTING ICE rassemble les images des photographes locaux Ben Eby et Brian Riddell prises lors de leurs récents voyages en Antarctique et dans le cercle polaire arctique. Avec EXTINCTION, les visiteurs découvrent le monde des amphibiens et des reptiles dans le cadre d'une exposition interactive qui présente huit milieux de vie naturels des grenouilles et de leurs amis. Renseignez-vous sur ces créatures et leur rôle crucial mais souvent négligé pour la santé des humains et du climat. Visitez l'exposition éphémère immersive SPECTRUM à The Shops at Waterloo Town Square pour jeter (littéralement!) un tout nouveau regard sur la crise du climat.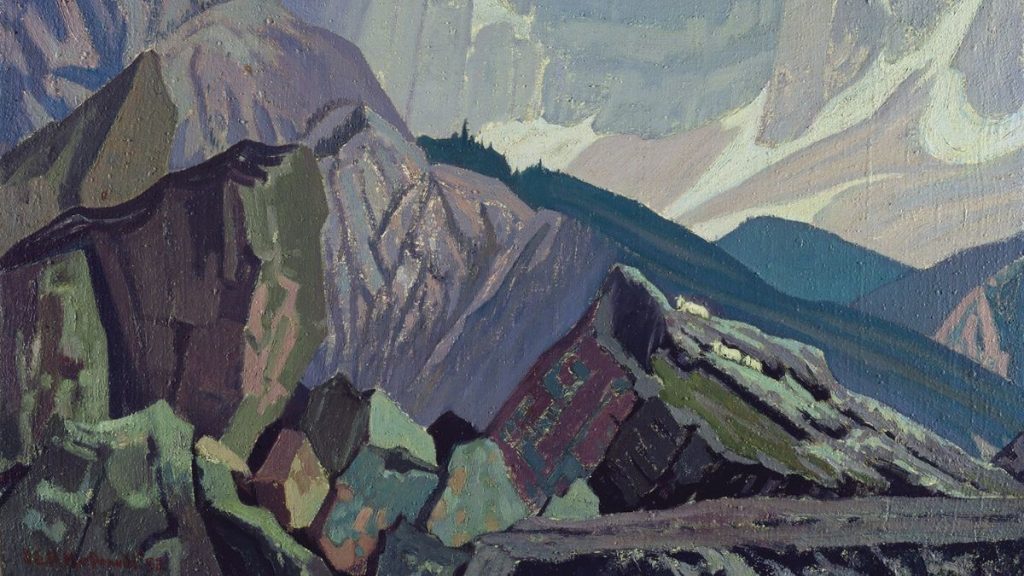 KLEINBURG

The Group of 7 at 100 at the McMichael

In commemoration of the centenary of the Group of Seven's first exhibition, the McMichael Canadian Art Collection is hosting a landmark exhibition of the group's finest pieces from the McMichael's permanent collection entitled "A Like Vision": The Group of Seven at 100. The exhibit features more than 280 artworks across five galleries, and includes beloved masterpieces by every member of the Group, including Jackson's haunting First Snow, Algoma (1919/20), Carmichael's autumnal symphony October Gold (1922), and Lawren Harris' magisterial Mount Robson (1929). If you didn't get a chance to attend the curatorial talk with Executive Director Ian Dejardin, you can watch it online here.
***
The Group of 7 at 100 à la McMichael

À l'occasion du centenaire de la première exposition du Groupe des Sept, la Collection McMichael d'art canadien accueille A Like Vision: The Group of Seven at 100, une exposition historique des plus belles pièces du groupe tirées de la collection permanente de la McMichael. Plus de 280 œuvres seront exposées dans cinq salles. En feront partie des chefs-d'œuvre bien-aimés réalisés par chaque membre du Groupe, y compris l'obsédante First Snow, Algoma de Jackson (1919-20), la symphonie automnale October Gold de Carmichael (1922) et la magistrale Mount Robson de Lawren Harris (1929). Si vous avez manqué l'entretien sur l'exposition avec le directeur général Ian Dejardin, vous pouvez le voir ou le revoir en ligne ici.
***