Organization Name:
George R. Gardiner Museum of Ceramic Art
Organization Description:
The Gardiner Museum is an inviting destination that inspires and connects people, art and ideas through clay, one of the world's oldest art forms. Year‐round the Museum mounts special exhibitions, events, lectures and clay classes to complement its permanent collection. The Museum also features a bistro that serves delicious local fare prepared by à la Carte Kitchen Inc., and the Gardiner Shop, which specializes in artist‐designed, artist‐made merchandise.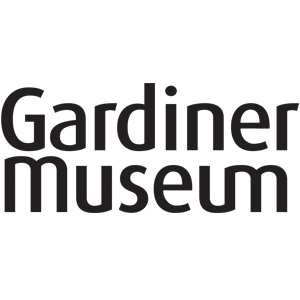 Organization Website Link:
Facebook
Twitter
---
Project Name:
Magdalene Odundo: Objects in Diaspora
Project Description:
This application is for "Magdalene Odundo, Objects in Diaspora", taking place October 26, 2023, to May 5, 2024. Spanning her 30+ year career, and including a selection of new work specific to this exhibition, "Objects in Diaspora" will comprise the largest gathering of Odundo's work ever assembled. Born in Nairobi, Kenya, in 1950, Odundo completed her artistic training in the UK at the Cambridge School of Arts and Royal College of Art, London. Odundo's best-known ceramics are hand built, using a coiling technique. She uses the same types of techniques used by the Ancient Greeks and Romans and likes to take inspiration from countries such as China and Mexico. Many of the vessels Odundo creates are reminiscent of the human form, often following the curves of the spine, stomach, or hair. Her work is in the permanent collections of over 50 international institutions, including the British Museum, the Victoria and Albert Museum, The Metropolitan Museum of Art, and the Smithsonian. Adopting a similar structure to Odundo's landmark UK retrospective "Journey of Things" (2018-19), the Gardiner's exhibition will position Odundo's work alongside roughly 50 artifacts and artworks selected by the artist and loaned by leading cultural institutions, including the Royal Ontario Museum, the Textile Museum, and several private collections. Odundo's exhibition will be accompanied by 15-20 public programs, taking place both virtually and in person. Ancillary programs and activities will include: (1) a Master Class led by Magdalene Odundo; (2) virtual artist talks/demos by Odundo; (3) hands-on workshops inspired by Odundo's distinctive hand-building techniques; (4) a clay class series comprised of eight sessions in Winter/Spring 2024 inspired by Odundo's work; (5) guest tours of curators from lending institutions at the ROM and Textile Museum; (6) a panel or lecture-style event with experts in diasporic and postcolonial studies; (7) a multi-disciplinary collaboration with a dance organization inspired by the use of movement and figurative references in Odundo's work; and (8) curator-led tours of the exhibition in both French and English.
City:
Toronto
Region:
Toronto
Start Date:
2023-10-26
End Date:
2024-05-05
Amount Funded:
$80,000.00