Organization Name:
Toronto Caribbean Carnival
Organization Description:
Incorporated and renamed in 2006, the Festival Management Committee (FCM) was created to promote Caribbean culture and to support multiculturalism in Canada. Through the staging of various events, the FCM facilitates a celebration of the cultural heritage of the multi-lingual Caribbean community in the form of originally composed music, masquerade performance, and culinary presentations representing the diverse language groups. The organization's mandate is to celebrate and raise the awareness of the artistic heritage and ethno-cultural traditions of the Caribbean and its diaspora. Its activities originated in 1967 as a Toronto street parade as part of and as a contribution to Canada's Centennial celebration, the only surviving event from those celebrations. Scheduled on the first Saturday of August, in commemoration of the full emancipation of slaves in Canada in 1838, the festival is a spectacular display of costume, sound, and colour that moves its way through the city of Toronto. Toronto Caribbean Carnival has evolved into a month-long festival of special events and performances in Toronto. The Caribbean Carnival is a key cultural institution for Toronto's Black communities, one of the city's marquee festivals, and huge force in Toronto's creative economy, generating income for hundreds of artists and artisans and promoting an image of a vibrant, diverse Toronto to the world. The festival typically attracts more than 1.2 million people, including 180,000 tourists, bringing an estimated $338 million into the Ontario economy each year. In 2019, UNESCO recognized the Toronto Caribbean Carnival as a Cultural Heritage Property.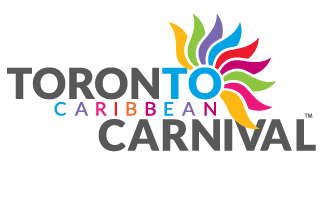 Organization Website Link:
Facebook
Twitter
---
Project Name:
Toronto Caribbean Carnival
Project Description:
This application is for the "2023 Toronto Caribbean Carnival", taking place July 11 to August 6, 2023, in various locations in Toronto, with the majority activity taking place in and around the CNE grounds near the Lakeshore. 2023 programming includes: (1) Official Launch to the 2023 Toronto Carnival month (July 11 at Nathan Phillips Square); (2) Junior King & Queen Showcase (July 16 at Scarborough Town Centre): showcase of the Jr. King & Queen costume creations; (3) Junior Carnival, Soca, Calypso showcase and Family Day (July 22 at Malvern Community Centre & Neilson Park) a Carnival march along Neilson Road, in support of 2,000 young future revelers with more than 5,000 spectators; (4) Organization of Calypso Performing Artists Extarvaganza Concert (July 30, artists and location TBD); (5) King and Queen Showcase (August 3 at Lamport Stadium) displays of the gigantic King and Queen costumes showcasing the work of Carnival artisans: designers, engineers, wire-benders, joiners, and seamstresses; (6) Calypso All-Stars Showcase (Harbourfront Centre date tbd): Calypsonians either compose songs or work with composers and arrangers and performers are then selected to perform at this showcase; (7) Steel Pan Competition (August 4 at Lamport Stadium): This competition sees roughly 12 steelpan groups presenting their unique arrangement of different melodies vying for the coveted pan champion title; (8) Grand Parade (August 5 at the CNE and Lakeshore Blvd.) The five-kilometer Grand Parade presents 15 thousand masqueraders dancing in perfect choreography to Caribbean music; and (9) The Caribbean Carnival Food Festival (August 6 and 7 at either Ontario Place or the Markham Fairground): a culinary experience featuring authentic island ingredients of Caribbean cuisine paired with drinks from the region. There will be a full day of activities with different performances throughout featuring carnival revelers and DJs. This event will start off with a pan-only parade.
City:
Toronto
Region:
Toronto
Start Date:
2023-08-03
End Date:
2023-08-23
Amount Funded:
$150,000.00