Organization Name:
Festival franco-ontarien (2006) inc.
Organization Description:
The Festival Franco-Ontarien (FFO) was founded in 1975 to advance the cultural and artistic development of Ontario's Francophone community. The festival, held annually in mid-June, has grown into a unique platform for renowned and emerging Franco-Ontarian and Canadian artists in music, dance, theatre, and visual arts. Family activities such as storytelling and buskers are also included. This organization was incorporated in 2006 after the previous one declared bankruptcy following the 2005 edition of the Festival.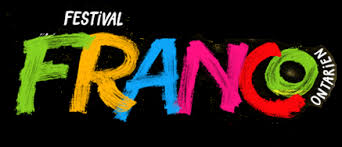 Organization Website Link:
Facebook
Twitter
---
Project Name:
2023 Festival Franco-Ontarian: Parcours Francophone
Project Description:
This application is for the "2023 Festival Franco-Ontarian: Parcours Francophone" taking place June 16 to 18, 2023 through downtown Ottawa. In 2023, the Festival plans to engage the public through an interactive activity on a planned route through the city that will introduce audiences to both the Festival and to the Francophone history of the city of Ottawa. Designed in collaboration with Cochlea, an Ottawa firm that designs mobile gaming applications in urban areas, the virtual heritage exhibition involves a series of QR codes printed on posters installed in the ByWard Market, on Wellington Street and around Major Hill's Park, that the public will access via their cell phones. They will then be directed to content related to Ottawa's Francophone history, the history of the Festival, and to programming and ticket information. Standard Festival programming at Major's Hill Park includes: (1) Yao and guests (June 16): a hip hop/funk/soul show featuring Franco-Ontarian Yao joined by several Canadian artists and French singer Youssoupha; (2) Lisa Leblanc and Zachary Richard (June 17) two Acadian singers;and (3) Children's show and a closing show (June 18, artists tbc).
City:
Ottawa
Region:
Southeastern Ontario
Start Date:
2023-06-14
End Date:
2023-06-18
Amount Funded:
$20,000.00