Organization Name:
Canadian Arabic Orchestra
Organization Description:
Founded in 2009 by Lamees Audeh and Wafa Al Zaghal, and incorporated in 2015, the Canadian Arabic Orchestra (CAO) explores the fusion of Western and Eastern musical traditions. Central to the organization's mandate is a mission to dispel negative misconceptions of Arabic cultures by presenting musical performances that celebrate "the international language of music and song". The organization has formed a partnership with the Festival du Monde Arabe in Montreal who have been producing festivals in Quebec for 19 years. The partnership allows the organizations to jointly select artists and share costs by synchronizing performances between Ontario and Quebec. The Orchestra's seasonal programs consist of 14 to 16 annual concerts.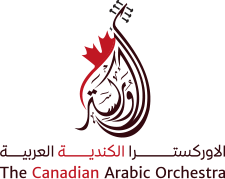 Organization Website Link:
Facebook
---
Project Name:
2023 Festival of Arabic Music and Arts and Tour
Project Description:
This application is for the "Festival of Arabic Music and Arts; Canada Tour; and Local Concert Series", taking place April 8, 2023 to October 5, 2024 in various venues across southern Ontario. The three programming components are: (1) The 7th edition of the Festival of Arabic Music and Arts (four weekends in the fall of 2023). Programming highlights includes: (i) Omar Kamal at Koerner Hall; (ii) 'Sounds from Iraq' at Hammerson Hall in Mississauga; (iii) 'The Fate of the Cockroach' a theatrical presentation at the Garland Cabaret at the Young Centre for the Performing Arts in Toronto; (iv) Halim and Shadia at the Jane Mallett Theatre in Toronto; (v) Abdel Wahab's 'Eternal River' at the Burlington Performing Art Centre; (vi) Ornina at the Oakville Performing Art Centre; (vii) Hawa Al Wedyan at the RBC Theatre in Mississauga; (viii) Sinbach at the Jane Mallett Theatre in Toronto; (ix) Canadian Arabic Youth Orchestra at the Meadowvale Theatre in Mississauga; (x) Aleph at the Lyric Theatre in Toronto; and (xi) a film screening at Hot Docs Theatre in Toronto; (2) The Ontario portion of the 5th edition of the CAO's Canada Tour (May 2024). Tour stops include Windsor, Ottawa, Kitchener -Waterloo; and (3) The Local Concert Series (second half of the 2023 Series and the full 2024 Series). Includes performances in is a series of smaller affordable performances in five cities (London, Ottawa, Hamilton, KW and Mississauga). Programming partners include ARE Management in London, the Canadian Arab Women Association, the Kitchener-Waterloo Symphony, and Waterloo Times in KW Region, the Ottawa Iranian Community Centre, Ottawa Newcomer Health Centre, Lebanese in Ottawa, Egyptian Community Cultural Association and the Iraqi Canadian Society in Ottawa.
City:
Mississauga
Region:
Central Ontario
Start Date:
2023-04-08
End Date:
2024-11-05
Amount Funded:
$50,000.00