Organization Name:
Luminato, Toronto Festival of Arts and Creativity
Organization Description:
"Luminato began as a dream that each year Toronto would invite the world to join us in celebrating creativity. A dream where the best artists in the world and the best artists in Canada fill the stage that is Toronto with new and wonderful creations. A dream that we could create in Toronto a festival that would become renowned the world over for its excellence, its originality and its accessibility to all people regardless of background or experience. Today that dream has become the reality of a boisterous festival sprawling all over the city with music, theatre, dance, visual arts, literature, film and celebrations of all kinds. Luminato embraces the very diversity that is the beating heart of Toronto and is living testimony that creativity is best nourished where cultures come together in a spirit of common humanity and citizenship. One can note the artistic and economic impact of Luminato, but its core purpose is something larger: Luminato is a hugely personal and collective enterprise. In a digital age, a festival like this is one dimension of human activity that must still be experienced in person. It is a shared spectacle. Luminato's roots go back to our earliest cultural experiences before we even lived in cities and practised formal arts. At its core Luminato is about the creativity in each one of us.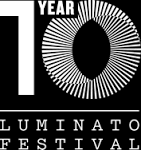 Organization Website Link:
Facebook
Twitter
---
Project Name:
Walk With Amal
Project Description:
This application is for "Walk with Amal", a puppet show featuring a 12-foot-tall puppet that represents all children fleeing war, violence, and persecution. "Walk with Amal" will be the centrepiece of Luminato's 2023 Festival and organizers will collaborate with dozens of partners to co-create events that allow locals and tourists to witness Amal's journey, welcome and interact with her, and experience world-class music and dance performances at each location. Participating artists are still to be confirmed, but may include children's choirs, Dreamwalker Dance Company (and their newcomer-focused The Welcome Project), Queer Songbook Youth Orchestra, Canadian Arabic Orchestra, the TSO, the National Ballet of Canada and many more. Luminato is also in conversation with renowned Canadian choreographer Robert Binet to create a new dance work featuring dozens of 10-year-old dancers in honour of Amal. Confirmed programming sites include Union Station, Nathan Phillips Square, Thorncliffe Public School, Regent Park, Native Earth Performing Arts, Ada Slaight Hall, Brampton (location TBD), Toronto Raptors event (location TBD); Toronto Music Garden to Ontario Square, Harbourfront Centre, Fleck Dance Theatre, Celebration Square, Mississauga, Etobicoke (Montgomery Inn to Mabelle Arts), Berczy Park, Meridian Hall, the Bentway, Sugar Beach, Sherbourne Common, and the Harbourfront Centre Concert St
City:
Toronto
Region:
Toronto
Start Date:
2023-06-07
End Date:
2023-06-11
Amount Funded:
$75,000.00