Organization Name:
Pride Toronto
Organization Description:
In 1969, during the final weekend in June, drag queens and queer street kids rioted at the Stonewall Inn in New York City. The Stonewall riots marked the beginning of the gay liberation movement that has transformed the oppression of the LGTTQQ2S community into pride. Pride Toronto has been in existence in various forms since the late 1970's and annually since 1981. In the early 1970's there were Gay Days picnics that were held at Hanlon's Point, moving later to Cawthra Park, with ceremonies on the steps of the 519 community centre, and Pride Toronto's first-ever beer garden. In 1981, police raided various bathhouses that motivated gays and queers and their supporters to organize a major demonstration held at Yonge Street and Wellesley on the day that followed. This event raised public awareness of queer issues. In 1984 for the first time Church Street was closed and people danced in the street. Pride Toronto's first Pride Committee was created in 1986, and in 1987 sexual orientation was included in the Human Rights Code. The momentum built up and in 1991 the City Council proclaimed Pride Day for the first time and 80,000 people celebrated. June 29th 1996 the first Dyke March met at the 519 Community Centre. Toronto Dyke March founders Lesha Van Bij and Lisa Hayes work with a handful of volunteers to organize a successful Dyke March with 5,000 participants. The Dyke March is now a year round engagement, a beacon to Dykes and Trans people everywhere and a signal that Dykes and Trans are needed, valued and welcomed. Since 1996 the Dyke March continues o raise awareness of Dyke and Trans' visibility in the queer community, and the Dyke March has become a tradition in most cities across North America.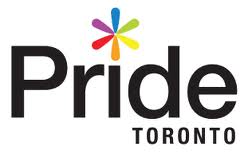 Organization Website Link:
Facebook
Twitter
---
Project Name:
Toronto Pride Festival 2023
Project Description:
This application is for "Toronto Pride Festival 2023", taking place May 3 to June 30, 2023, in multiple locations in Toronto. For the first time ever, the Toronto Pride Festival will be extended from a one-month to a two-month event. Programming includes: (1) May 3rd: Teaser Event (location TBD); (2) May 18th: First Taste Event (Opera House); (3) May 24th: Youth Conference (location TBD); (4) June 1st: Flag Raising (location TBD); (5) June 2nd: Launch Party (Queen Elizabeth Theatre); (6) June 7-9: Community Connect (Three Toronto Wards outside of the downtown core); (7) June 10th: Beach Party (Woodbine Beach); (8) June 14th: Pool Party (Cabana Pool Bar); (9) June 20th: Icon Series - Activist Panels (location TBD); (10) June 23-25: Gaming Station / Wellness Centre (Yonge Dundas Square); (11) June 23-25: Main Stage Performances (artist application process opens in January, with artist confirmations and announcements starting in March (Wellesley/Yonge Maitland/Church Nathan Phillips Square Allan Gardens Gould/Church Church/Wood Church/Isabella); (12) June 23-25: Community Pride Activations (Pride Festival Footprint); (13) June 23-25: Family Pride (Church St Public School); (14) June 23-25: Street Fair (Wellesley St E, Alexander St, Church St E.; and (15) A comedy event featuring well-known 2SLGBTQ+ comedians (TBC).
City:
Toronto
Region:
Toronto
Start Date:
2023-05-01
End Date:
2023-07-02
Amount Funded:
$125,000.00