Organization Name:
MonstrARTity
Organization Description:
Born in 2011, MonstrARTity Creative Community is a not-for-profit organization, based in Mississauga and committed to providing entertainment for the young and old alike. Ever expanding our productions, MonstrARTity is the producer of Bollywood Monster Mashup, which is the largest South Asian festival in Canada, as well as the team behind the award-winning Monster Rock Orchestra show.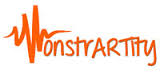 Organization Website Link:
Facebook
Twitter
---
Project Name:
2023 #BollywoodMonster Mashup
Project Description:
This application is for "2023 #BollywoodMonster Mashup" (BMM), taking place mainly at Mississauga Celebration Square July 23 to August 12, 2023. Programming includes: (1) Performances by three celebrated international Bollywood headliners (tbc); (2) Gujarati and Sufi celebrities (e.g. Yasser Desai), dance, musical performances (e.g. Team NRITYA will do traditional Garba dance and Canadian Arabic Orchestra will do a Sufi music & dance performance), and crafts culture (e.g. Raheel Patel will do traditional Gujarati crafts); (3) Special cross-cultural commissions in music and dance; details tbc, but choreographer Rameez Karim (Ismaili Gujarati) is working on an 80s Bollywood/80s Western fusion project; (4) Family-friendly music, dance and dance lessons centred on Bollywood genres; (5) Interactive KidZone with visual arts, dance and other interactive activities; (6) Seniors Lounge with card games and priority seating; and (7) Food & marketplace vendors showcasing the diversity of South Asian heritage Ancillary events include: Meet & Greet at Instagram Live, pre show Q&A with festival headliners, launch party at C Banquets, and a VIP and media reception.
City:
Mississauga
Region:
Central Ontario
Start Date:
2023-07-23
End Date:
2023-08-12
Amount Funded:
$95,000.00