Organization Name:
KPP Concerts
Organization Description:
Founded in 2001, and incorporated as a nonprofit in 2021, KPP Concerts is a live music and concert production group based out of Kingston, Ontario. KPP's core operations has been booking concerts for artists on tour, generally those requiring a tour stop between Toronto and Montreal/Ottawa. These are typically stand-alone shows that feature a headliner and an opening act or two. KPP has used a combination of traditional and unconventional venues and has catered to a wide segment of Kingston's live music scene, hosting many different genres. In recent years, KPP has booked such artists as Henry Rollins, Dinosaur Jr., Against Me!, Lights, The Beaches, Alexisonfire, Propagandhi, Grimes, Ria Mae, Frank Turner, Hollerado, Mother Mother, Arkells, and more. KPP has 20 years of experience leading and managing projects and event budgets, including successful projects with the City of Kingston Arts Fund, Ontario Music Fund/Ontario Creates, Ontario Arts Council, Canada Council for the Arts, FACTOR, and the SOCAN Foundation. KPP's Board Chair, Marc Garniss, is the Executive Director of long time OCAF client, The Kingston Canadian Film Festival. The Festival format is a new approach for KPP.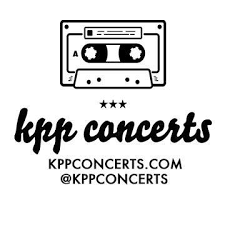 Organization Website Link:
Facebook
Twitter
---
Project Name:
Spring Reverb
Project Description:
This application is for "Spring Reverb", a series of 15 live concerts, 15 live panel events, four networking mixers, taking place June 1 to 4, 2023, in various venues in downtown Kingston (capacities ranging from 100 to 1,000). Programming will include: (1) Concert series: 45 artists showcased in 15 concerts happening across four nights in venues located in close proximity throughout the downtown core. A minimum of four concerts will be free while the others will be ticketed at low cost with the option to buy a pass to access all shows. Each concert will feature three acts: (1) an emerging out-of-town headliner with a proven fan-base; (2,3) two emerging local and/or regional support acts who are the most "industry ready" and on the cusp of breaking out; and (2) Panel series: 15 free panels will highlight various facets of the live music industry, with dedicated sessions on: booking agents, labels, artist management, and publicity. Each panel will be moderated and feature at least two expert panelists. Four of the higher profile "marquee panels" will be followed by a more fulsome networking mixer that will run for 60 minute. The venue for the panels will be The Broom Factory, a new 200 capacity all ages space.
City:
Kingston
Region:
Southeastern Ontario
Start Date:
2023-06-01
End Date:
2023-06-04
Amount Funded:
$30,000.00