Organization Name:
CONTACT Photography Festival
Organization Description:
Scotiabank CONTACT Photography Festival is an annual event in May devoted to celebrating, and fostering the art and profession of photography through showcasing well over 1500 Canadian and international artists exhibiting at more than 175 venues throughout the Greater Toronto Area, As a leading proponent of photography, the Festival increases exposure and recognition for local, Canadian and international artists and is committed to advancing knowledge, creativity and innovation in photography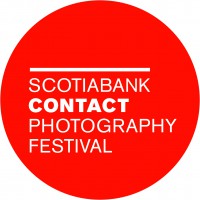 Organization Website Link:
Facebook
Twitter
---
Project Name:
CONTACT 2023: Taking Over The City and Driving the World to Toronto
Project Description:
This application is for "CONTACT 2023: Taking Over the City and Driving the World to Toronto", taking place April 28 to May 31, 2023, in various locations around Toronto. Core programming will expand in 2023 to present roughly 70 exhibitions and public art projects at more than 155 venues throughout the Greater Toronto Area. Special programming enhancements and new initiatives include: (1) CONTACT will feature Indigenous curators for many of the key exhibitions including Dr. Julie Nagam, and Maggie Groat and will partner with their sister Festival in Vancouver (Capture Photography Festival) with an exhibition exchange featuring local Indigenous artists; (2) Partnership with the McMichael featuring a major exhibition by Meryl McMaster that will move to Mexico City after its run at the Museum; (3) The AGO I CONTACT Photography Lecture Series wil feature a series of lectures throughout the year with high-profile artists and professionals in the field of photography; (4) Wolfgang Tillmans Exhibition at the Art Gallery of Ontario (new blockbuster exhibition and new partnership with the Museum of Modern Art in NY). Featuring more than 300 hundred portraits, landscapes and abstract, chemical experimentations, installed in a loosely chronological fashion, this exhibition, the first of his work in Canada, reveals the full range of Tillmans's creative output to date. , including photographs; video projections; sound installations; and tabletop presentations of documents and ephemera. Wolfgang Tillmans: To Look Without Fear is organized by The Museum of Modern Art; (5) In partnership with the Aga Khan, CONTACT will produce a new large-scale outdoor public installation (potential artist is Malmouna Gueressi); (6) Farah Al Qasimi Exhibition at Davisville Station. Her work has been featured in exhibitions at Jameel Arts Centre, Dubai; the San Francisco Arts Commission, San Francisco; the CCS Bard Galleries at the Hessel Museum of Art, New York; Helena Anrather, New York; The Third Line, Dubai; The List Visual Arts Center at MIT, Cambridge; the Museum of Contemporary Art, Toronto; and the Houston Center for Photography, Houston; (7) Two-part large-scale semi-permanent public installation by Toronto artist Esmaa Mohamoud on the Westin Harbour façade; (8) The CONTACT Photobook Fair 2023; (9) Billboards at Dundas St W & Lansdowne Ave, Front St W & Spadina Ave, and along Dupont Street; (10) Ryan Walker and Vid Ingelevic exhibition at the Port Lands; (11) Karabo Mooki at the BAND Gallery; and (12) Johanna Householder exhibition at John B. Aird Gallery. Ongoing partnerships and venues include: the AGO, Allen Gardens Conservatory, Aga Khan Museum, various Artist-Run Centres (Gallery TPW, Prefix Photo, Gallery 44, A Space, Trinity Square Video, Mercer Union, Images Festival), BAND Gallery, The Bentway, Brookfield Place, Allen Lambert Galleria, John B. Aird Gallery, Koffler Gallery, McMichael Canadian Art Collection, Metro Hall, Doris McCarthy Gallery, Oxford Art Tablet, Richmond Adelaide Centre, and The Power Plant.
City:
Toronto
Region:
Toronto
Start Date:
2023-05-01
End Date:
2023-05-31
Amount Funded:
$180,000.00