Organization Name:
Fringe of Toronto Theatre Festival
Organization Description:
The Toronto Fringe is part of the "Fringe movement" – a worldwide network of indie theatre festivals. As the name suggests, the movement is about celebrating under-represented voices and those on the margins of the performing arts world. It's a festival where anyone can put on any show, without having to pass through a jury – where theatre students can mount their first production outside of school, where emerging artists can get their big break, and where established artists can test out new work. It's a festival where audiences come for the adventure and the community as much as for the plays themselves.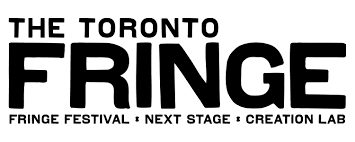 Organization Website Link:
Facebook
Twitter
---
Project Name:
Toronto Fringe Festival's 35th Anniversary
Project Description:
This application is for the "Toronto Fringe Festival's 35th Anniversary", taking place at various venues in Toronto from July 4 to 16, 2023. For the first time the Festival will present a launch event at the Yonge & Dundas Square on July 4th as a new way to promote the Festival as well as give more festival artists the opportunity to attend and meet the public. The event will feature a headlining band as well as a 'star' to host the cabaret which will include: artists pitching their upcoming shows to the audience; food vendors; and pop-up visual art installations commissioned as part of the Visual Fringe program. Cartel Madras, a hip hop duo with good local draw, will perform a closing set for the event. The 2023 Festival will have 100 companies presenting approximately 6 performances each at 10 venues, and will also return to the Tranzac Club for their POSTSCRIPT Patio, activating the site with art installations, a food tent, full-service bar, free theatre and music programming on both the outdoor and indoor stages.
City:
Toronto
Region:
Toronto
Start Date:
2023-07-04
End Date:
2023-07-16
Amount Funded:
$50,000.00