Organization Name:
Toronto Symphony Orchestra
Organization Description:
Founded in 1922, the Toronto Symphony Orchestra is one of Canada's leading cultural institutions. Today, more than 225,000 patrons and over 50,000 students visit the Orchestra at Roy Thomson Hall each year, and an additional five million Canadians tune in to concert broadcasts on CBC Radio. Under the leadership of Music Director Peter Oundjian, the Orchestra has increased recording and touring projects to include a self-produced record label, and performances throughout the US and Canada. The Orchestra continues to develop its international presence by being an active commissioning body for new Canadian and international works, as well as attracting distinguished guest artists and conductors to performances at Roy Thomson Hall.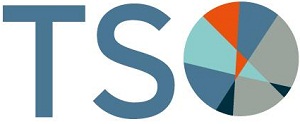 Organization Website Link:
Facebook
Twitter
---
Project Name:
100th Anniversary of the TSO
Project Description:
This application is for "100th Anniversary of the TSO", taking place September 12, 2022 to July 9, 2023 at Roy Thomson Hall and Massey Hall. The TSO is adding enhanced programming to celebrate its history of serving the community through artistic performances and education programs. Celebrations for this milestone have already begun, with an April 2022 concert featuring five current and former Music Directors, and the commissioning of ten "Celebration Preludes" commissions from a diverse array of local composers. The majority of the special programming will launch in September, and will include: (1) Free Concert / Open House at Roy Thomson (September 24, 2022): the one-hour concert will feature artists from the season's opening week concerts (including Canadian pianist Bruce (Xiaoyu) Liu and new Music Director Gustavo Gimeno) and will include chamber performances, interactive activities, and guided tours of the venue; (2) Spotlight Artists: Yuja Wang and Jean-Guihen Queyras (four concert programs): (i) Yuja Wang and Gustavo Conducts Bruckner (October 20 and 22, 2022); (ii) Gimeno Conducts Beethoven 5 (4 performances March 22–26, 2023); (iii) Tchaikovsky & Ravel (April 26, 28, and 29, 2023) – conducted by Fabien Gabel and featuring Jean-Guihen Queyras performing Pyotr Tchaikovsky's Variations on a Rococo Theme; and (iv) Yuja Wang's Rachmaninoff (June 16, 17, and 18, 2023); (3) New Live Orchestra Film Titles: Tim Burton's Nightmare Before Christmas (October 28 and 29, 2022), Elf (3 performances December 9–10, 2022), Marvel Studios' Black Panther (June 29 and 30, 2023), and Episodes VII and VIII of the TSO's relaunched Star Wars series; (4) Return to Massey Hall Special Concert (February 17, 2023): The TSO returns to renovated Massey Hall, where the orchestra gave its first performance in 1923. In a nod to the TSO's history, Gustavo Gimeno will conduct Tchaikovsky's Symphony No. 5, which was performed at that historic founding concert; and (5) Adult Relaxed Concert (March 25, 2023): the TSO will add a relaxed concert for adult neurodiverse patrons for the first time, providing a welcoming and well-designed experience for people who may benefit from a more accessible concert format. The program will be Gimeno Conducts Beethoven 5 features Beethoven's Symphony No. 5 and Spotlight Artist Jean-Guihen Queyras.
City:
Toronto
Region:
Toronto
Start Date:
2022-09-12
End Date:
2023-07-09
Amount Funded:
$200,000.00