Organization Name:
V Serve Canada
Organization Description:
Incorporated in 2019, V Serve Canada is a platform to promote health and wellness to create improved lifestyle; social well-being through culture and heritage; initiate need based local and international programs for seniors, youth and women. V Serve Canada's mission is to encourage a state of physical, mental and social well-being to the diverse population residing in Ontario and Canada. Arts and Culture are one of the five pillars of the organization's mandate, based on its vision that cultural connections bridges community engagement and ignites the spirit of pluralism. They host and promote performances of performing artists and invite communities to showcase their talents to promote culture and heritage through theatre, cinematic arts, music and heritage performances.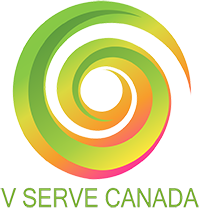 Organization Website Link:
Facebook
Twitter
---
Project Name:
Arts in Motion & Wellness Festival
Project Description:
This application is for the "Living with Wellness and Arts in Motion Festivals", taking place June 18 and 19, 2022 in Celebration Square and the Living Arts Centre in Mississauga. The festival is a two day event dedicated to practices that support community health to encourage healthy wellness lifestyles and movement through arts and culture. Programming includes: (1) Arts in Motion Festival - Celebration Square, Mississauga (June 18): a. Opening Ceremony with dignitaries on Main Stage; b. Keynote speech by Indo-Canadian Actress, Lisa Ray (internationally acclaimed Indo Canadian actress and author, tbc); c. Public demo of Yoga by International Celebrity, Pooja Batra (Indian/Hollywood actress and model); d. Veenalayam Temple of Music Veena Recital; e. Dance performances by Bharatnatyam Academy of Dance, Omkara Academy of Dance, Saughandikam Dance Academy, Seniors Club Group Dance, Shinjan Dance Group, Sampradaya Dance Creations, Menaka Thakkar Dance School, and Shiamak Davar Dance Troupe; f. Fashion show by Bollywood Designer Dinesh Ramsay; g. South Asian Bollywood Headliner - Shankar Mahadevan (Shankar Mahadevan is National Award-winning Indian singer and composer, tbc) or Richa Sharma (Indian film playback singer); h. Various food and wellness booths. (2) Living with Wellness Festival - Living Arts Centre, Mississauga (June 19): seminars and sessions from leaders in the naturopathy, yoga, nutrition, and other relevant methods of holistic wellness. Free offerings will include guided public yoga practice sessions, keynote address and conversations.
City:
Mississauga
Region:
Central Ontario
Start Date:
2022-06-18
End Date:
2022-06-19
Amount Funded:
$15,000.00