Organization Name:
Blue Mountain Village Association
Organization Description:
Incorporated in 1999, the Blue Mountain Village Association (BMVA) is a not-for-profit association and charitable organization formed to manage and maintain the common areas and facilities of the Blue Mountain Village, as well as provide events and marketing associated with the Village. Members consist of all stakeholders in the Village; every condominium & single-family home, and commercial business owners situated on Village land, as well as some owners in the surrounding Mountainside condominiums and Mountain Springs Resort. Additionally, Blue Mountain Resorts Limited and Intrawest ULC are special members. Some businesses within close proximity of the Village recognize the benefit of becoming a BMVA member and join as Associate Members. Blue Mountain is Ontario's largest four-season mountain resort. Recognized as a UNESCO Heritage Site, the area is nestled between the slopes of the Niagara Escarpment and the shores of Georgian Bay. It is located a 90-minute drive north of Toronto and the GTA. The combined Resort and Village property hosts multiple indoor and outdoor conference venues, all within walking distance of a variety of accommodations – hotel rooms, suites, and resort homes, the commercial village with over 50 shops and restaurants and a variety of mountain attractions and activities. The inaugural Blue Mountain Film Festival (BMFF) is being produced by BMVA in tandem with Blue Mountain Village Foundation and supported by founding sponsor Blue Mountain Village Resort.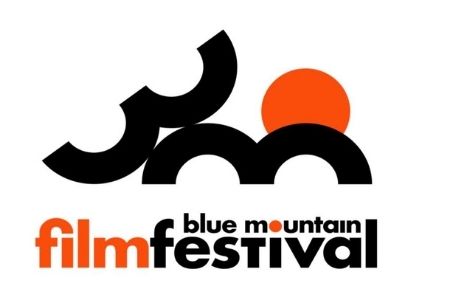 Organization Website Link:
Facebook
Twitter
---
Project Name:
Blue Mountain Film Festival
Project Description:
This application is for the "Inaugural Blue Mountain Film Festival", taking place June 1 to 5, 2022 in the Village of Blue Mountain. Planned to be an annual destination Festival, the BMFF will showcase the best of world cinema and host a creative forum for fans, industry and luminaries. Programming will include: (1) Over 40 screenings of 25 international films, all featuring guest and celebrity appearances. Screenings will take place in the ballrooms of Blue Mountain Conference Centre with up to ten screenings per day with a capacity of 250 and 400 in the two screening rooms in addition to outdoor mountain top screenings; (2) "Creative Forum: Spotlight on Ontario"; 17 sessions aimed at the film industry and at cineastes. Forum presenters will include Ontarian writers, directors, production designers, editors, costume designers, cinematographers, and composers who will explore the multiple layers and collaborations that have enabled Ontario to attract productions like The Handmaid's Tale and Guillermo Del Toro's The Shape of Water; (3) Three Day Industry Conference; (4) Social events: nightly parties, social activities, and special events.
Project Website Link
City:
Collingwood
Region:
Central Ontario
Start Date:
2022-06-01
End Date:
2022-06-05
Amount Funded:
$50,000.00