Organization Name:
Shaw Festival Theatre Foundation (The)
Organization Description:
In the spirit of Bernard Shaw, the Shaw Festival provokes the mind and stirs the soul through a theatre experience so compelling that, year after year, ever broadening groups of artists, audiences and supporters are drawn to our work in Niagara-on-the-Lake and beyond. In 1962, Brian Doherty of Niagara-on-the-Lake and Calvin G Rand of Buffalo created a summer festival dedicated to the work of playwright Bernard Shaw. That first season saw four performances each of Don Juan in Hell and Candida staged in the Assembly Room of Niagara-on-the-Lake's historic Court House. In this singular act of passion for theatre, the Shaw Festival was born. The following year, the Shaw Festival Theatre Foundation was established as a non-profit organization, with an elected volunteer Board of Governors, and the company's mandate was to produce the dramatic works of Bernard Shaw and his contemporaries.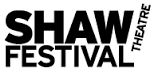 Organization Website Link:
Facebook
Twitter
---
Project Name:
Shaw Festival Celebrates the 60th
Project Description:
"Shaw Festival Celebrates the 60th", their biggest season yet of live theatre and programmed activities, including a return to a full slate of education and outreach initiatives, and a continuation of outdoor activities.
City:
Niagara-on-the-Lake
Region:
Southwestern Ontario
Start Date:
2022-04-01
End Date:
2022-12-23
Amount Funded:
$150,000.00