Organization Name:
Shaw Festival Theatre Foundation (The)
Organization Description:
In the spirit of Bernard Shaw, the Shaw Festival provokes the mind and stirs the soul through a theatre experience so compelling that, year after year, ever broadening groups of artists, audiences and supporters are drawn to our work in Niagara-on-the-Lake and beyond. In 1962, Brian Doherty of Niagara-on-the-Lake and Calvin G Rand of Buffalo created a summer festival dedicated to the work of playwright Bernard Shaw. That first season saw four performances each of Don Juan in Hell and Candida staged in the Assembly Room of Niagara-on-the-Lake's historic Court House. In this singular act of passion for theatre, the Shaw Festival was born. The following year, the Shaw Festival Theatre Foundation was established as a non-profit organization, with an elected volunteer Board of Governors, and the company's mandate was to produce the dramatic works of Bernard Shaw and his contemporaries.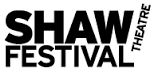 Organization Website Link:
Facebook
Twitter
---
Project Name:
Shaw Festival Celebrates the 60th
Project Description:
This application is for "Shaw Festival Celebrates the 60th", a full season of programmed activities, a return to a full slate of education and outreach initiatives, as well as the addition of outdoor activities running from April 1 to December 23, 2022. Programming will include: (1) Studio Theatre programming: (i) Abbott and Wallop's "Damn Yankees"; (ii) "The Importance of Being Earnest" by Oscar Wilde; and (iii) Bernard Shaw's "The Doctor's Dilemma"; (iv) "Too True To Be Good" by Bernard Shaw; (v) Michael Ondaatje's "The Collected Works of Billy The Kid"; and (vi) "Everybody" (a fourth Studio show for the late fall/early winter may also be added); (2) Royal George programming: (i) a remount of Kate Hennig's popular adaptation of "Cyrano de Bergerac" from their 2019 season: (ii) "Gaslight" by Patty Jamieson and Johnna Wright; (iii) "Prince Caspian" a family show adapted by Damien Atkins"; (iv) Tom Stoppard's "Jumpers"; (v) Cecily Hamilton's "Just To Get Married"; and (vi) "Chitra" a lunchtime one-act play by Rabindranath Tagore. "Chitra" will act as a teaser for Mahabharata – the OCAF supported collaboration with Why Not Theatre - originally planned for 2020 and now scheduled for early 2023. (3) Holiday programming: (i) "White Christmas"; and (ii) "Christmas Carol"; and (4) Outdoor programming. Shaw is piloting outdoor programming in 2021 and if successful they will make such activities a regular part of the Festival. The specific details for 2022 will emerge from the lessons learned during this summer's pilot. Plans for this summer include a series of outdoor concerts, plays and cabaret performances as well as immersive events which will turn The Shaw's outdoor campus into a fairground, using a variety of tents.
City:
Niagara-on-the-Lake
Region:
Southwestern Ontario
Start Date:
2022-04-01
End Date:
2022-12-23
Amount Funded:
$150,000.00