Organization Name:
Museum of Contemporary Art Toronto Canada (MOCA)
Organization Description:
Incorporated in 2001,the Museum of Contemporary Art Toronto Canada (formerly known as the Museum of Contemporary Canadian Art – MOCCA) was founded from the former Art Gallery of North York in 1999. The mandate of the Museum is "to continue to exhibit, research, collect and promote innovative art by Canadian and international artists whose works address challenging issues and themes relevant to our times". In 2005, the Museum relocated to Queen Street West and Shawwhere it resided until 2015. In 2015 MOCA announced a partnership with Castlepoint Numa to create a new home for the Museum at 158 Sterling Road near the Junction Triangle where it will occupy 55,000 square feet on the first five floors of the iconic Tower Automotive building. The new Museum of Contemporary Art Toronto Canada will open its doors in October, 2017.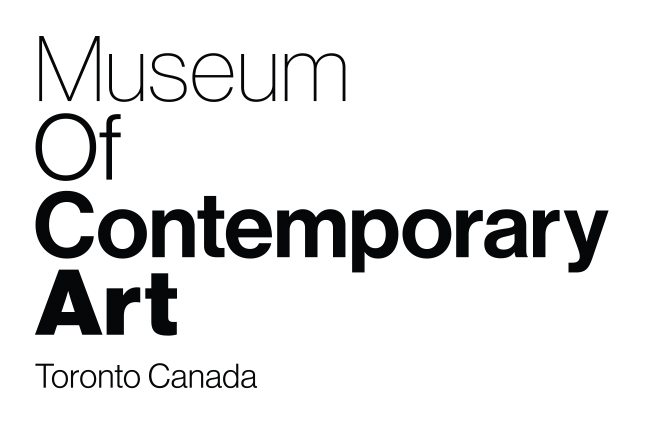 Organization Website Link:
Facebook
Twitter
---
Project Name:
MOCA Toronto Winter 2022 Exhibition Programme (feat. Shirin Neshat)
Project Description:
This application is for "MOCA Toronto Winter 2022 Exhibition Programme (Shirin Neshat, Jeffrey Gibson, Félix González-Torres)" taking place February 1 to April 15, 2022 at MOCA's Toronto facility at 158 Sterling Road. Programing will include: (1) "Land of Dreams" by artist and filmmaker Shirin Neshat. The first major exhibition of her work in Canada in 20 years marks a pivot in Neshat's gaze towards the "Western World". Including over sixty photographic portraits and a video installation, this exhibition sees the convergence of these two media into an immersive experience that presents a portrait of contemporary America under the Trump administration. In conjunction with the exhibition, MOCA will present screenings of some of Neshat's most well-known films. MOCA will also deliver public programs to enhance the exhibition including artist talks and a roundtable with other artists or arts professionals; (2) a newly commissioned exhibition of work by Mississippi Choctaw-Cherokee artist Jeffrey Gibson in partnership with the Toronto Biennial of Art (TBA). The exhibition will open before the Biennial but will overlap significantly and the central performances will be timed to coincide with TBA programming. The exhibition will be presented on MOCA's free-of-charge first floor. The project will engage numerous other artists and contributors through an open call for archival materials that may be included in the exhibition. Gibson is an interdisciplinary artist based in Hudson, NY. His artworks make reference to various aesthetic and material histories rooted in Indigenous cultures of the Americas, and in modern and contemporary subcultures, often drawing on or revising the textiles or images used in past work for new projects; and (3) "Summer" the first major solo exhibition in Canada of work by acclaimed Cuban born, American artist Félix González-Torres. This exhibition and accompanying essay will highlight and explore new scholarship related to González-Torres, whose work has been presented by major institutions and biennials both in the United States and internationally. The exhibition has been conceived around the knowledge that the artist had a life in both Toronto, where he shared an apartment with his partner Ross Laycock, and in Northern Ontario, where the couple would regularly road-trip. Works for the exhibition at MOCA will be loaned from a number of sources including the San Francisco Museum of Modern Art, The Art Institute of Chicago, The Solomon R. Guggenheim Museum and two private collections.
City:
Toronto
Region:
Toronto
Start Date:
2022-03-09
End Date:
2022-07-30
Amount Funded:
$65,000.00