Organization Name:
Harbourfront Centre
Organization Description:
For more than 30 years, Harbourfront Centre in Toronto has been on the cutting edge of all that is current and creative, bringing together the best in both Canadian culture and the rich mosaic of cultures from within our country and around the world. Harbourfront Centre is an innovative, non-profit cultural organization which provides internationally renowned programming in the arts, culture, education and recreation, all within a collection of distinctive venues in the heart of Toronto's downtown waterfront. Diversity has always been at the heart of Harbourfront Centre. In the lakeside places and spaces it encompasses. In the multitude of cultures and backgrounds it celebrates. In the eclectic programming, engagement and entertainment it provides. And in the broad range of people it attracts

Organization Website Link:
Facebook
Twitter
---
Project Name:
Nordic Bridges
Project Description:
This application is for "Nordic Bridges", a year-long initiative led by Harbourfront Centre fostering cultural exchange between the Nordic Region (Denmark, Finland, Iceland, Norway, Sweden, the Faroe Islands, Greenland and Åland) and Canada, taking place January 1, 2022 to January 31, 2023. The Nordic Council of Ministers awarded $1 million in seed funding towards the $4 million project budget. Working with a number of partner arts institutions and organizations and taking place in multiple venues primarily in Toronto and Ottawa, the Ontario program alone is expected to contribute more than $2.5 million to the overall budget. The Ontario programming comprises approximately 60 percent of total programming. This national initiative will highlight contemporary Nordic art and culture in a range of disciplines from performing arts (dance, theatre, circus and music), visual and digital arts, craft and design, literature, film and culinary arts with Harbourfront Centre as lead curator and producer. Harbourfront Centre and its many Ontario programming partners will enhance a number of existing programs, festivals and events with a Nordic Bridges spotlight, as well as creating unique new programming. The festival was originally scheduled for 2020-2021 until covid intervened. Programming at Harbourfront will include: (1) "Nordic Lights" (January 2022): an outdoor light and projection public art experience launching Nordic Bridges at Harbourfront Centre curated by Norwegian company Fjord Oslo; (2) Nordic–Canadian Fellowship in Environmental Journalism (June 2021 – October 2022): an 18-month fellowship offering 16 emerging journalists the opportunity to participate in journalism boot camps, conduct reporting trips, and contribute to an exhibition focusing on the climate crisis; (3) "Nordic Talks" (October 2021 – December 2022): a monthly series of live-streamed talks bringing together a diverse group of Nordic and Canadian artists, thinkers, youth leaders, innovators and policy-makers; (4) "Festival of Cool" (January 2022): North American premiere of Post Capitalistic Auction (Jingyi Wang, Norway); (5) "Torque": an international contemporary dance series (year long) including "Story,Story Die." by Winter Guests, a Norwegian dance company led by Alan Lucien Øyen (Toronto and Ottawa tour stops). Full programming to be confirmed in fall 2021; (6) Harbourfront Centre's Visual Artist-in-Residence program (4 months): Finnish artist Jenni-Juulia Wallinheimo-Heimonen will use the ten-acre Harbourfront site as a canvas; (7) "CoMotion" (Disability Arts Festival, April 19 – May 1, 2022) multi-disciplinary programming featuring a Nordic Spotlight Jenni-Juulia Wallinheimo-Heimonen (Finland), Gudrun Hasle (Denmark), Signmark (Finland); (8) "Summer Music in the Garden": featuring three or four commissioned pieces by Nordic composers performed by local artists; (9) "JUNIOR" Toronto's International Children's Festival (May 2022): Nordic literature, visual and performing arts for young audiences; (10) "Animal Mineral Vegetable" visual arts exhibition featuring Helena Johansson Lindell (Sweden), Máret Ánne Sara (Sami/Norway), Annette Dam (Denmark), Anna Rikkinen (Finland), and Hildur Ýr Jónsdóttir (Iceland); (11) Music Publishers Canada presents two song writing bootcamps; (12) Live Music Headline Concerts (January–December 2022): including Vildá (Finland); Mopo (Finland), Tuuletar (Finland), Julia Clara (Åland). Currently in discussion to route artists through Sudbury, London and Orillia; (13) DJ Skate Night Series: "Nordic Beats on Ice": artists will include Bjorne Torske, Karin Dreijer Andersson, and LA Godiva; (14) Visual Arts Exhibitions: Heiðrik á Heygum (Faroe Islands), November 26, 2022 – January 8, 2023; Edward Fuglø (Faroe Islands), October 8, 2022 – January 8, 2023; Design Matters, curated by Anders Jansson from the Bildmuseet, Sweden; and (15) Nordic themed programming by Ontario partners including Toronto Art Spin, DesignTO, Hot Docs Film Festival, Nuit Blanche Toronto, The Power Plant, Toronto International Festival of Authors (TIFA), TIFF, and the National Arts Centre.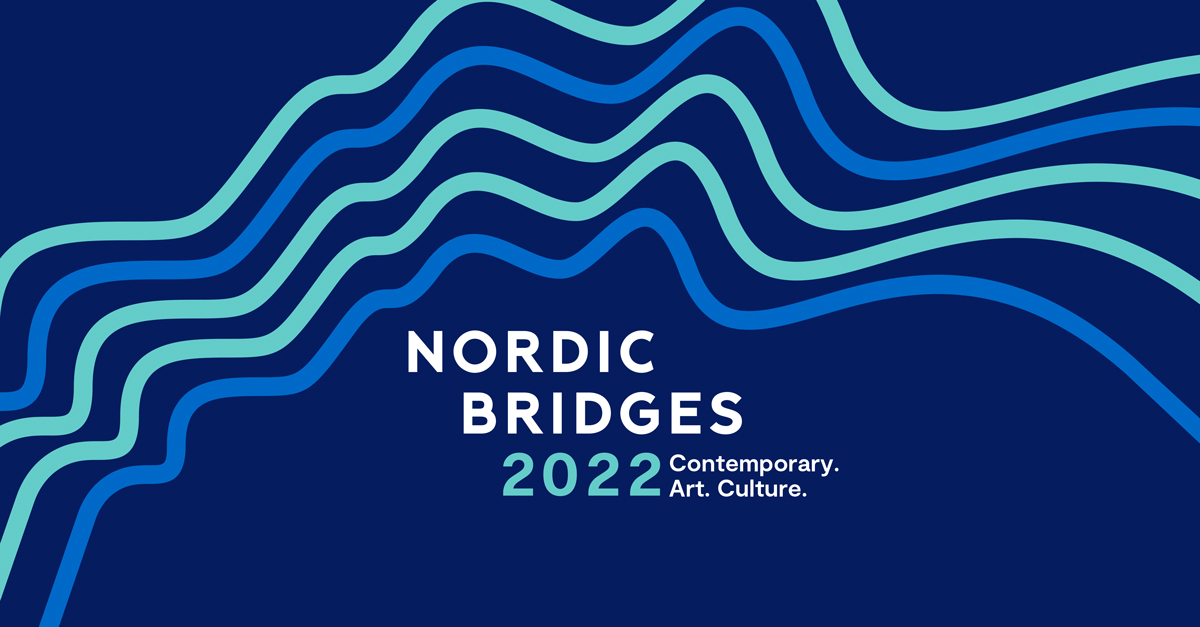 Project Website Link
City:
Toronto
Region:
Toronto
Start Date:
2022-01-21
End Date:
2023-01-31
Amount Funded:
$200,000.00