Organization Name:
Royal Botanical Gardens
Organization Description:
The Royal Botanical Gardens (RBG) was established in 1941 by an act of the provincial government. RBG is recognized in Canada and throughout the world for its unique contribution to the collection, research, conservation, exhibition and interpretation of the plant world. It is one of the world's largest botanical gardens, including five gardens and four nature sanctuaries on over 2,700 acres of cultivated gardens and natural lands protected from the industrial and suburban encroachment of Canada's most urbanized area.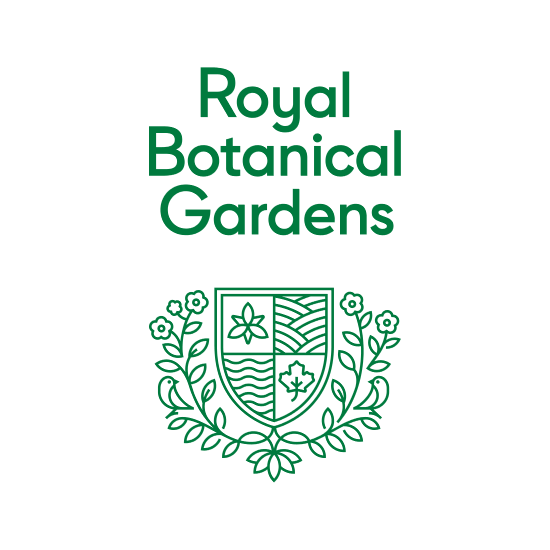 Organization Website Link:
Facebook
Twitter
---
Project Name:
Seeing the Invisible Exhibit
Project Description:
This application is for the "Seeing the Invisible Exhibit", an international art exhibition taking place September 22, 2021 to August 31, 2022, which will feature approximately 12-15 Augmented Reality (AR) works of art exploring connections between art, technology and nature. The individual works (some of which were specially commissioned) are from artists hailing from Israel, Australia, South Africa, United Arab Emirates, United Kingdom, USA, and Canada, will be placed in a unique location in the partner botanical gardens and will be experienced by visitors through the "Seeing the Invisible" mobile app that will be developed specifically for this project. This mobile app will include a GPS map that shows the visitor's location in the Garden in real-time while also showing the location of the AR artworks that are spread around Hendrie Park. The app will also include a special 'behind the scenes' section about each AR artwork, and feature interviews with the artists and their biographies. The exhibition was co-created by the Jerusalem Botanical Garden and Outset Fund for Contemporary Art and will be led by co-curators Tal Michael Haring (virtual and augmented reality expert) and Hadas Maor (contemporary art curator). Four artists have been chosen to contribute AR works as of the submission date: (1) Sigalit Landau (Israel), will contribute her work "Salt Bridge", a recreation of salt crystals from the dead sea; (2) Mohammed Kazem (United Arab Emirates) will contribute his work "Zero". Kazem creates work that contemplates the meaning of place against the shifting developments sweeping his native country; (3) Ori Gersht (Israel). Gersht explores sites of collective trauma, violence, and loss, examining the powers of time and landscape to preserve and erase history; and (4) John Gerrard, (Ireland). His expected work 'Western Flag' (to be confirmed) will explore the nature of contemporary power and the structures of power and the networks of energy that characterized the massive expansion and intensification of human endeavour that took place during the twentieth century. RBG will also develop additional interpretation and programming along the paths which will be in keeping with the season, the exhibit timing, and targeted audience segments. Ancillary exhibit programming under consideration or development includes: exhibit art tours or roving interpreters in the Garden; visitor guided tours including both the AR art exhibit and RBG's Dan Lawrie International Sculpture Collection; artist virtual presentations or Zoom- based lectures; curriculum-based school field trips; creation of art programs; and cocktails in the Gardens and/or similar food and beverage experiences for 19+ evening exhibit viewings. This international exhibit is a collaboration among 12 partner botanical gardens including Jerusalem Botanical Gardens (lead garden), Royal Botanic Gardens Victoria (Australia), Kirstenbosch National Botanical Garden (South Africa), Louvre Abu Dhabi, Royal Botanic Garden Edinburgh, The Eden Project (UK), Denver Botanical Gardens, Marie Selby Botanical Gardens (USA), Massachusetts Horticultural Society - Gardens at Elm Bank, San Diego Botanic Garden, and the Tucson Botanical Gardens. Covid preparedness: This open-air exhibit allows RBG to showcase art in the current situation of COVID-19, while also exposing audiences to the best contemporary artists from around the world. Visitors will travel a delineated outdoor path through Hendrie Park Garden to experience each augmented art in its specific setting. RBG staff and volunteers will be present to ensure guests adhere to required social distancing protocols along the path. If pandemic- related interruptions occur, the RBG will be able to easily pause and reschedule the exhibit experience.
Project Website Link
City:
Burlington
Region:
Central Ontario
Start Date:
2021-09-22
End Date:
2022-08-31
Amount Funded:
$200,000.00