Organization Name:
Canadian Arabic Orchestra
Organization Description:
Founded in 2009 by Lamees Audeh and Wafa Al Zaghal, and incorporated in 2015, the Canadian Arabic Orchestra (CAO) explores the fusion of Western and Eastern musical traditions. Central to the organization's mandate is a mission to dispel negative misconceptions of Arabic cultures by presenting musical performances that celebrate "the international language of music and song". The organization has formed a partnership with the Festival du Monde Arabe in Montreal who have been producing festivals in Quebec for 19 years. The partnership allows the organizations to jointly select artists and share costs by synchronizing performances between Ontario and Quebec. The Orchestra's seasonal programs consist of 14 to 16 annual concerts.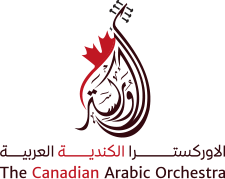 Organization Website Link:
Facebook
---
Project Name:
2021 Festival of Arabic Music & Arts, 2022 Canada Tour and Local Music Series
Project Description:
This application is for the "2021 Festival of Arabic Music & Arts, 2022 Canada Tour and Local Music Series", taking place in Mississauga and various cities across southern Ontario. Programing includes: (1) Canada Tour (September 9 to October 2, 2022 unless restrictions are lifted in 2021, tbc): two performances of original productions touring Ottawa, Windsor, Waterloo, Kingston, Hamilton, and the Niagara Region. In 2019, the CAO toured two of its original productions across Canada with a total of nine concerts over 32 days. The concerts were so well received that the 2020 concerts nearly sold out months in advance in first time cities. In 2022, CAO is planning to expand its tour with two original productions, "Speak to me of my homeland" and "Greek Arabia"; (2) Local Concert Series, "Mississauga Music Nights" at the Maja Prentice Theatre (April 17 to December 11, 2021 or potentially in 2022 if restrictions continue, tbc): affordable monthly performances in Mississauga where community CAO musicians and vocalists, and other local community artists from different backgrounds will collaborate. These allow the audience to inquire about the music and give the performer a chance to elaborate and explain the various elements of the music at hand. These small-scaled concerts (capacity around 200 per concert) will be recorded for future educational and marketing purposes; and (3) Festival of Arabic Music & Arts (October 22 - November 14, 2021, tbc): distinct elements for 2021 include a CAO original production titled Takaseem; international guest artists including Ayoub Sisters from the UK, Aleph from Lebanon, Marwa Naji from Egypt, Marwan Khoury from Lebanon, Julie Nasrallah as a local guest artist, and film screening of Peace by Chocolate. Roughly 50% of FAMA's events during 2019 were headlined by female artists. In 2021, CAO is planning to dedicate a whole concert exclusively to all-Canadian female producers and performers. Partners include: Roncesvalles United Church, The Arab Community Centre of Toronto, The Native Canadian Centre of Toronto, Revue Cinema, Pleiades Theatre, The Moroccan association of Toronto, Aga Khan Museum, Jordanian Canadian Association, Living Arts Centre, 918 Bathurst Culture, Arts, Media & Education Centre.
City:
Mississauga
Region:
Central Ontario
Start Date:
2021-12-03
End Date:
2022-10-02
Amount Funded:
$45,000.00