Organization Name:
Corporation of the City of Toronto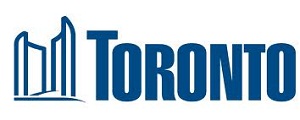 Organization Website Link:
Twitter
---
Project Name:
ArtworxTO: Toronto's Year of Public Art in 2021
Project Description:
This application is for "ArtworxTO: Toronto's Year of Public Art in 2021" January 1 - December 31, 2021. The city will be working in collaboration with partners in the arts, business, government, and tourism entities to create major public art projects, engagement activities and commissioned works across the city that will celebrate diversity, equity and inclusion by giving historically marginalized voices centre stage. Planned highlights include: (1) new funding for artists to produce city-wide public art works: (i) Toronto Arts Council Animating Toronto Streets Grants for artists, artist collectives and arts organizations to present free public art projects (ii) ArtworxTO Partnerships Grants for artist(s) and arts organization-led public art projects, addressing the dearth of public art outside the downtown core and encouraging interpretation beyond sculptures and murals to include digital, performance and other forms of public art; (iii) Program Curator call for Community Cultural Hubs, and a Senior Curatorial Advisor for Out of the Vaults (working title); (iv) Partner Initiatives; (v) Toronto Sculpture Garden (small park opposite St. James Cathedral) hosts two projects per year with the Black Artists' Networks in Dialogue (BAND) set to program the space from May-September 2021; (2) community cultural hubs: a series of publicly accessible spaces, managed by the City's ArtworxTO Team throughout 2021, form the "central nervous system" of the year's events, serving two roles: (i) delivering programming (art installations, ad hoc exhibitions and actions such as "art bombing", environment and live collaborations with place and in placemaking, artist talks, performances, artmaking workshops, festivals, and new public art works reflective of the local community in collaboration with local arts service/cultural organizations); and (ii) serving as information focal points for all ArtworxTO programming and other city wide art programs; (3) Out of the Vaults (working title): series of exhibitions sourced from several public collections: City of Toronto, National Gallery, and the Canada Council Art Bank. (4) an expansion of "Nuit Blanche" to North York and Etobicoke. The two-year curatorial theme developed by the 2020/21 Artistic Director Dr. Julie Nagam is "The Space Between Us," focusing on the connections across urban, polar and pacific landscapes revealing the space between us as a potential site for sharing knowledges. 2021 programming will include more than 60 projects on display across the city from sunset to sunrise; (5) "Mobile Monuments" (working title) celebration of the 100th Anniversary of the Toronto Transit Commission. The exhibition will combine specially commissioned ambient soundtracks for TTC surface routes with public art vehicle wraps and include guided TTC art viewing tours; and (6) partnerships with leading Canadian cultural institutions (see page 8 of the application). Covid preparedness: COVID-19 public health guidelines are being closely followed in the evolution and planning of programming activities and events. With mostly spacious outdoor venues/locations, this event is ideal for the Covid era.
Project Website Link
City:
Toronto
Region:
Toronto
Start Date:
2021-01-01
End Date:
2021-12-31
Amount Funded:
$275,000.00