Organization Name:
Bata Shoe Museum
Organization Description:
The Bata Shoe Museum was incorporated in 1979 to professionally manage Sonja Bata's extensive shoe collection and to create a centre of knowledge about the role of footwear in the social and cultural life of mankind. The Museum, a 39,000-square foot facility designed by Moriyama and Teshima, opened in 1995 and is recognized as the largest facility dedicated to shoes in the world. While it is a museum dedicated to serious scholarship and exhibition it is also a unique cultural tourism destination for Toronto and Ontario.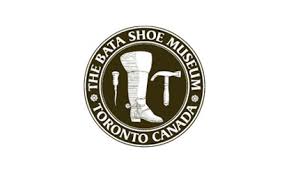 Organization Website Link:
Facebook
Twitter
---
Project Name:
Bata Shoe Museum's 25th Anniversary
Project Description:
This funding is for the marketing of the "Bata Shoe Museum 25th Anniversary", a series of special programs and exhibitions tentatively taking place August 12, 2020 to May 31, 2023. The Museum has planned a program of 25 engaging events around the theme of 'Unboxing' to celebrate the anniversary. Programming highlights include: (1) Three new exhibitions: (i) "The Great Divide: Eighteenth Century Footwear and the Enlightenment: a new exhibition that explores the cultural role of footwear in the 18th Century. The exhibition will be complemented by a new music series called "Music at the Museum" in partnership with the University of Toronto. Tafelmusik and The Royal Conservatory of Music have also been approached as potential partners. Elizabeth Semmelhack will present her lecture "Society and the Fashions of the 18th Century". The exhibition will also include a year-long lecture program called "The Salon Series" presenting a 21st century take on the 18th century salon; (ii) "Exhibit A: Fashion, Footwear and Crime": an exhibition examining both the development of fashion and footwear forensics as a means of solving crime, and the social construction of criminality. The BSM will partner with the Costume Society of America for its Conference on Fashioning Crime in Toronto and will host the conference's opening night mixer for approximately 60 international scholars. Dr. Alison Matthews David will present a lecture on the topic of crime and fashion and the BSM will host a screening of "In Her Shoes". The BSM will present themed programming for children aged 5 to 12 around the exhibition during March Break 2021; and (iii) "Vivienne Westwood": an exhibition highlighting Westwood's fashion and footwear from the private collection of Lee Price; (2) "Disruptor Tours": a series of 11 guest hosts each espousing provocative points of view (once a month on pay-what-you-can Thursday evenings); (3) various workshops with a broad range of topics including photography, embroidery, shoe design and mukluk-making; and (4) the Annual Founder's Lecture (November 2021) with guest speaker Amber Butchart, a renowned British fashion historian, broadcaster and author (5) Unboxing Videos - This new series of 25 videos offers a peek into our collection.  
City:
Toronto
Region:
Toronto
Start Date:
2020-08-12
End Date:
2023-05-31
Amount Funded:
$120,000.00