Organization Name:
Ashkenaz Foundation
Organization Description:
Positioned firmly within the context of Ontario's multi-cultural community, the Ashkenaz Foundation is a community-based non-profit organization dedicated to both preserving and broadly sharing Yiddish and global Jewish culture. The focal point of this effort is the biennial Ashkenaz Festival, widely-recognized as one of the world's leading festivals in its class is held at one of Ontario's premiere tourist destinations, Toronto's Harbourfront Centre, and other venues across the GTA, draws a multicultural audience of over 60,000 people to its 75-90 performances, featuring 200+ individual artists from Canada and around the world.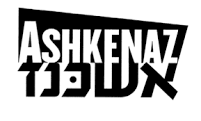 Organization Website Link:
Facebook
Twitter
---
Project Name:
25th Anniversary Ashkenaz Festival
Project Description:
This funding is for the marketing of "25th Anniversary Ashkenaz Festival", an enhanced week-long program featuring a series of "International Spotlight" events jointly curated with several international partners and an expanded version of "Global Shtetl," a series of curated events that pairs music with related food, lectures, neighbourhood tours, and activities. Anniversary programming runs from September 1 to 7, 2019 at Harbourfront Centre, unconfirmed satellite venues (Meridian Arts Centre, Koerner Hall, Meridian Hall, Richmond Hill Centre for the Performing Arts), and several participating partner Global Shtetl restaurants. Programming includes: (1) International Spotlight performers (and partners) include: Neta Elkayam's "Abiadi" Ensemble (Sepharadic Festival of Montreal); Ger Mandolin Orchestra (POLIN Museum, Poland); Shalom Bollywood ( MonstrARTity, Mississauga); David Krakauer and the Zimro Ensemble (Pittsburgh Jewish Music Festival); Michael Winograd and the Honorable Mentshn (Milken Fund for American Jewish Music, Los Angeles); Abate Berihun (Music Port, Tel Aviv, and Batuki Music Society, Toronto); Joshua Nelson and Ken Whiteley (Polyphonic Ground, Toronto); Aaron Lansky and Christa Whitney (Yiddish Book Center, Amherst, MA); Heather Klein (Yiddish Las Vegas Festival); Louisa Lyne and Di Yiddish Kapelye, Jodisk Kultur Festival, Denmark); Bas Sheve: A Yiddish Opera (Yiddish Summer Weimar, Germany); Geoff Berner (Chutzpah Festival, (Vancouver); Moneka Arabic Jazz Ensemble with Neta Elkayam (Aga Khan Museum, Toronto); and Yamma Ensemble (Music Port, Tel Aviv, and the Festival of Arabic Music and Arts, Toronto); (2) Global Shtetl (the Yiddish word for town or village) is a series of curated tours and concerts highlighting Toronto's cultural diversity. Each Global Shtetl tour will include a guided tour through a different neighbourhood where participants will learn about the local history of a particular community and sit down for a traditional meal at a host restaurant. The tours will end at one of several Festival satellite venues where groups will attend a concert highlighting the intersection of Jewish music and the spotlighted culture. Each tour will include this VIP behind-the-scenes experience and reserved concert seating. Ashkenaz will build on the success of the Global Shtetl pilot project that OCAF funded in 2018. 2020 venues may include: The Sultan's Tent (Front St), Lula Lounge (Dundas West), Lahore Tikka House (Little India), Marinella Simply Italian (Little Italy), Dim Sum King Seafood Restaurant (Chinatown), Yiddishe Mama (Vaughan), Hirut Ethiopian Restaurant (Danforth Ave.), Drom Taberna (Queen St), and Café Polonez (Roncevalles Village). The full roster of partners will be confirmed in the spring; and (3) expanded weekend food programming offering a larger slate of demos, tastings, and lectures about Jewish food.
City:
Toronto
Region:
Toronto
Start Date:
2022-08-30
End Date:
2021-09-05
Amount Funded:
$50,000.00