Organization Name:
Inside Out Toronto LGBT Film and Video Festival
Organization Description:
In 1991, Inside Out celebrated its first film and video festival with a small community of people who yearned to see film and video created by and about lesbian, gay, bisexual and trans (LGBT) people. Over the next two decades, the Festival grew in scope as well as attendance, becoming the largest event of its kind in Canada and one of the top five LGBT film festivals in the world. Taking place over 11 days, the Festival draws crowds of close to 35,000 to screenings, artist talks, panel discussions, installations and parties that highlight more than 200 films and videos from Canada and around the world. In 2009 Inside Out welcomed RBC Royal Bank as the Presenting Sponsor for the Festival and in 2011, the Festival moved its screening to the state-of-the-art TIFF Bell Lightbox, increasing its attendance, media coverage and industry presence and solidifying Inside Out's reputation as an international leader in the presentation of queer film.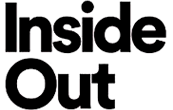 Organization Website Link:
Facebook
Twitter
---
Project Name:
30th Anniversary Toronto LGBT Film Festival
Project Description:
This funding is for the marketing of the "30th Anniversary Toronto LGBT Film Festival", special programming taking place in various locations in Toronto. To celebrate this milestone, the Festival will expand and enhance the Festival's core programming (May 21 to 31, 2020), as well as present new special programming for the 30th Anniversary between January 1 and June 30, 2020. Anniversary programming will include: (1) "We Were Here Screening Events" (December, 2019 to June, 2020): a series of experiential cinema events showcasing popular hit titles from the Festival's 30-year history. Screenings will take place at Hot Docs Ted Rogers Cinema, the Paradise On Bloor, the Royal and the TIFF Bell Lightbox. Events will include post-film discussions with film talent and guest moderators; (2) "ArQuives Exhibition" (May to June, 2020): a comprehensive gallery exhibition on queer Toronto history. The exhibition will be installed at the TIFF Bell Lightbox Gallery and will be free of charge; (3) "Colin is My Real Name" (May to June, 2020): an exhibition of Nemerofsky Ramsay's work based on the work of Colin Campbell, a founder of VTape and a pioneering Canadian video artist. The exhibition, presented in partnership with VTape, will be installed in The Commons accessible public space at 401 Richmond and will be free of charge; (4) Master Classes (May, 2020): Inside Out will invite leading names in LGBTQ+ content development in film and television. Guests will include Jeremy Podeswa, Patricia Rozema, Stephen Dunn, Lena Waithe, Stephen Canals, and Janet Mock; (5) Digital Platform Launch and Expanded Youth Programing (May, 2020): Inside Out is developing an online database of LGBTQ media arts resources. The official launch will form part of the Festival's 30th Anniversary youth programming with events designed for elementary and middle school students and teachers); and (6) 30th Anniversary Core Programming Enhancements: (i) The Gala Festival Launch on May 1, 2020 with a throwback party theme; (ii) salon style events in the weeks prior to and after the launch that will offer audiences, members and stakeholders an opportunity to attend intimate meet-up events; (iii) Festival Lounge in theTIFF Bell Lightbox Gallery; and (iv) significantly expanded artist talks and panel discussions (tba).
City:
Toronto
Region:
Toronto
Start Date:
2020-10-01
End Date:
2020-10-11
Amount Funded:
$75,000.00