Organization Name:
Telling Tales
Organization Description:
Founded in 2009 and incorporated in 2017, Telling Tales is a Canadian charitable organization committed to inspiring a love of reading and raising awareness of the importance of literacy. Telling Tales presents a year-long reading campaign dedicated to promoting literacy that culminates in a free outdoor festival over two weekends in September. The festival brings over 35 of Canada's top authors, illustrators, storytellers, and musicians together to present literary treasures in the context of attractive natural landscapes.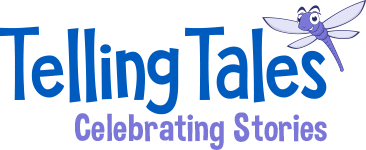 Organization Website Link:
Facebook
Twitter
---
Project Name:
2019 Telling Tales Enhancements"
Project Description:
This funding is for the marketing of "2019 Telling Tales Enhancements with new Nature Tales Third Day", taking place September 15 to 22, 2019 at Westfield Heritage Village (WHV) in Downtown Hamilton and Hendrie Park at the Royal Botanical Gardens (RBG) in Burlington: For 2019, the enhanced festival will include: (1) Telling Tales at Westfield Heritage Village (main festival day - Sunday, September 15). Key elements include: (i) 10 stages designed to appeal to different audiences, with music and puppet stages for the very young, storytelling, visual storytelling, tweens, teens, illustration, talks, and workshops; (ii) Different Drummer book sale; (iii) Giant Book Swap; (iv) meet and greet with wandering literary and historical characters; and (v) Literacy Play (activities and marketplace) in the Large Meadow; (2) Teen Tales Downtown, downtown Hamilton (location tbc), Saturday, September 21, expanded teen programming in partnership with Westdale Cinemas and the Forest of Reading; and (3) Nature Tales: Branching out into Nature-Literacy in Hendrie Park at the Royal Botanical Gardens, Sunday, September 22. Key elements include: (i) Main Stage in Rose Garden Tent featuring five headliner presentations and partner activities (150+ seating, 400+ capacity standing); (ii) at least two storytelling sessions/workshops designed to showcase the Dan Lawrie International Sculpture Collection (15-200 capacity); (iii) a nature walk lead by RBG guide on Woodland Trail (4-30 minute walks, 120+ total capacity); (iv) "Discovery Stories" along select garden pathways with signage installations featuring story pages and activities; (v) Cherry Hill Tent featuring at least three workshops lead by prominent Canadian authors/illustrators; (vi) book swap hosted by Hamilton Literacy Council; (vii) at least two portable RBG "Discovery Stations" themed around Nature Literacy; (viii) book sales and author signing; and (ix) a possible Book-Tree activation.
City:
Burlington
Region:
Central Ontario
Start Date:
2019-09-25
End Date:
2019-09-22
Amount Funded:
$35,000.00