Organization Name:
Talk is Free Theatre
Organization Description:
Talk Is Free Theatre is based in Barrie, Ontario. The company was founded in 2002 by Artistic Producer Arkady Spivak and since then has produced sixty productions. Our mission is to produce and to develop a wide range of ensemble-based programming, concentrating largely on new writing, rediscoveries of neglected work from the past and drastic re-examinations of classical repertoire.

Organization Website Link:
Facebook
Twitter
---
Project Name:
The Music Man
Project Description:
This application is for "The Music Man", a unique staging of the American musical as a community arts project that will take place in various locations around Barrie from September 15 to October 8, 2016 as part of the 3rd annual Barrie International Comedy Festival. Organizers plan to incorporate audience members into the production as it moves from actual settings throughout the town such as the train station, City Hall, and the library. The cast will include 15 professional actors, as many as 150 audience participants. Local businesses will be encouraged to decorate their shops as in the style of an early 20th century Iowa town. Partners include the City of Barrie, Barrie Police, Downtown BIA, GO, Simcoe County District School Board and Barrie Brass Band, among others. A separate steering committee representing some of these groups will be formed, to help with the project's implementation.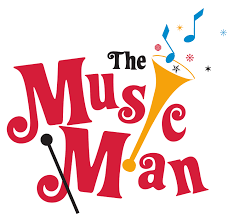 City:
Barrie
Region:
Central Ontario
Start Date:
2016-09-15
End Date:
2016-10-08
Amount Funded:
$35,000.00