Organization Name:
Corporation of the Township of Clearview
Organization Description:
One of the southern most municipalities in the Georgian Triangle, Clearview was established on January 1, 1994 by the amalgamation of the four municipalities of the Town of Stayner, the Village of Creemore, and the Townships of Nottawasaga and Sunnidale. Clearview Township is less than one hour from Toronto and the Pearson International Airport. Visitors will enjoy the quaint and quiet charm of rural Clearview Township and experience some of the most appealing scenery and natural beauty in the Georgian Triangle. Residents enjoy clean safe communities, quality homes, beautiful surroundings, great business opportunities, interesting shops, good schools; everything that a family needs.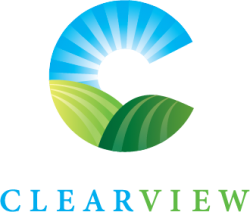 Organization Website Link:
Twitter
---
Project Name:
Small Halls Festival
Project Description:
This application is for the first Clearview Small Halls Festival, taking place in the nine communities of the Clearview Township October 2-5, 2014. The Small Halls Festival is a three day indoor and outdoor multi venue event that will showcase rural Ontario cultures, heritage and traditions. Events will run at all nine community halls for three consecutive days and over 160 hours of combined cultural entertainment. Each hall will showcase the best of rural living with (i) music festivals, (ii) dinner theatre, (iii) art events, (iv) dance, (v) kid's events, (vi) poetry, and (vii) culinary events with local chefs, farmers and breweries. Programming highlights at the nine halls include: (1) an Underground Railroad Historical Tour; (2) Bluegrass Music Festival; (3) the Rural Farmers Olympics; (4) concerts by Sara Harmer, Fred Eaglesmith and Kim Mitchell; (5) a Creemore Springs hosted "Beer Breakfast"; (6) the Purple Hills Arts Festival (including work by Tom Thompson); (7) a sports celebrity dinner (including Don Mclean, Scott Thorton, Scott Walker, Luck Sauder, Brian Steamiel, Walter Gretzky, Ferggie Jenkins and Geroge Chuvalo); (8) old Fashion Tractor display; and (9) a children's talent contest. (10) The Small Halls Festival will also include the "Rural Ontario Film Festival" that will showcase films projected on the side of barns. The Festival will showcase the Township's other attractions, such as its interconnected trail system, downtown districts, and Agri-tourism. In addition, it will also include cycling, driving and hiking tours of Clearview Township. The event will have a passport system which will encourage tourists to travel and experience Clearview by visiting the halls located in different communities of the Township. For added convenience, the Festival will provide a shuttle to connect all the halls with a local historian on the bus describing life in rural Ontario and the importance of the small halls.
City:
Township of Clearview
Region:
Central Ontario
Start Date:
2014-10-02
End Date:
2014-10-05
Amount Funded:
$20,000.00