Organization Name:
Burlington Sound of Music Festival Inc.
Organization Description:
Sound of Music Festival is one of the summer's most popular community attractions and over the course of its 35 year history, it has grown to become Canada's Largest Free Music Festival. The event attracts over 210,000 visitors annually. The Festival features a unique blend of new and emerging artists, Canadian icons and returning fan favourites, located on several stages throughout our waterfront and downtown area. Complete with a Carnival, Downtown Streetfest, Parade, Family Zone, and a free music education program for children, the event offers something for everyone and appeals to a wide demographic.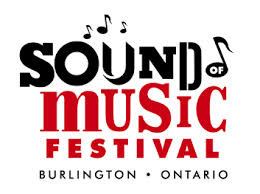 Organization Website Link:
Facebook
Twitter
---
Project Name:
30th Anniversary Celebration
Project Description:
This application is for the Festival's 30th anniversary celebrations which include distinctive, special activities and enhanced programming supported by increased marketing and promotions.  There are seven components to this milestone celebration.
Project Website Link
City:
Burlington
Region:
Central Ontario
Start Date:
2009-06-18
End Date:
2009-06-21
Amount Funded:
$80,000.00