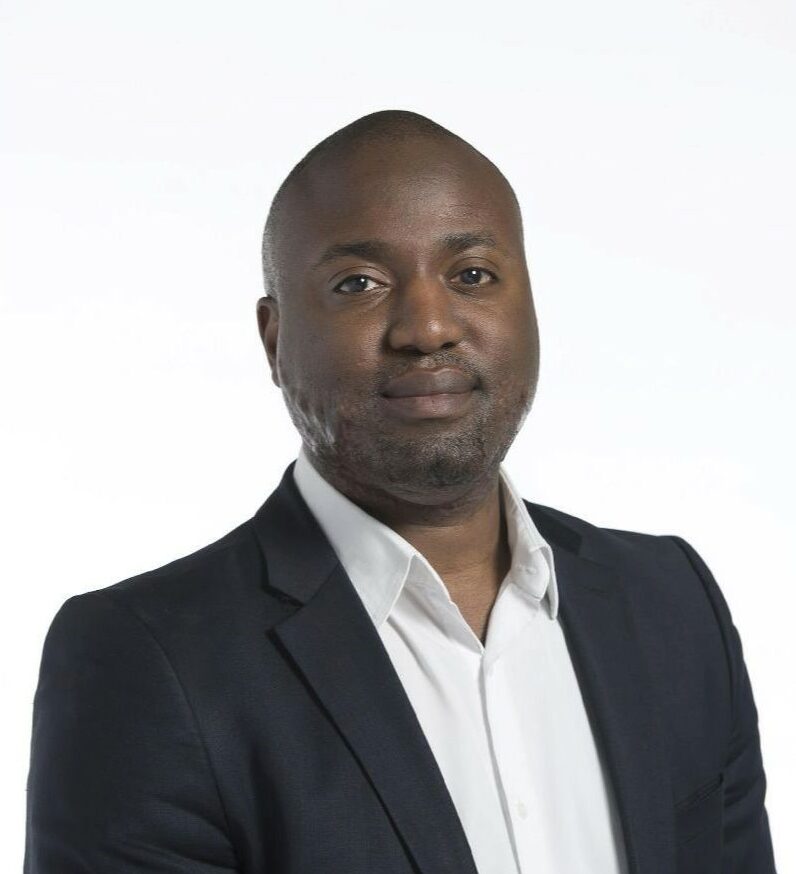 Greetings OCAF Friends!

My name is Gave Lindo and I am thrilled to have joined the OCAF Board this year. As a new member, I've spent the past few months learning about the important work of this organisation as well as the variety of events, festivals, and exhibitions in which OCAF invests.

Over the years, I have been fortunate to serve on a range of cultural boards including a museum, theatre company, contemporary dance company, film festival, and music festival. These experiences have given me a front row seat to the importance of OCAF's work in ensuring a strong cultural sector.
My belief is that supporting culture has a myriad of benefits that enrich the fabric of our communities and encourage us to explore new ideas, experiences, and perspectives through cultural tourism.

I look forward to working with the rest of OCAF's board members and staff to continue our entrepreneurial spirit, innovate, and provide vital support for the sector.

Throughout the next few years, I very much look forward to meeting some of you and I wish you all the best for a busy and exciting summer and fall! It's great to be able to say that cultural tourism is truly back!
Gave Lindo
OCAF Board Member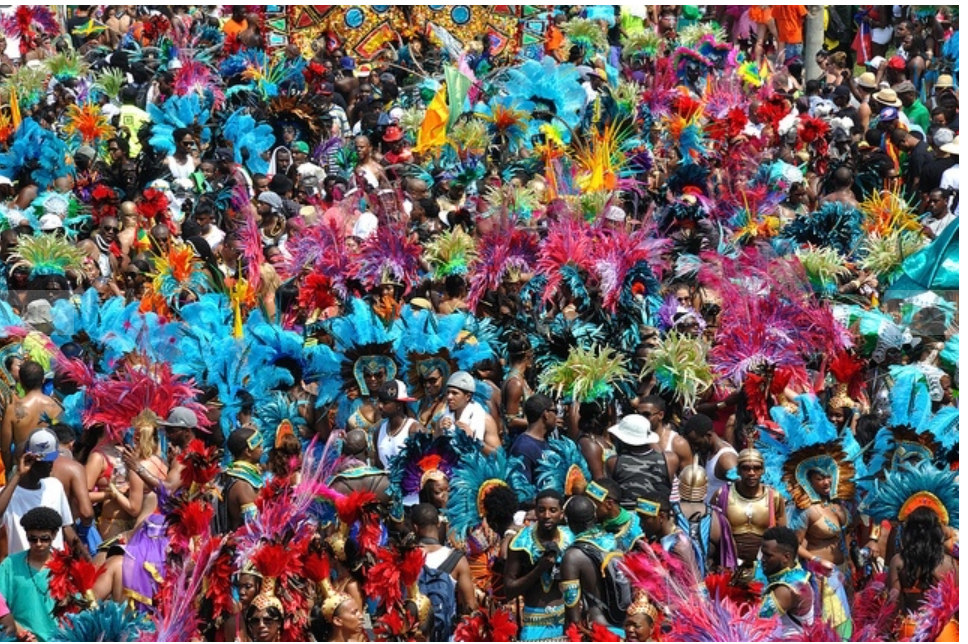 Toronto Caribbean Carnival
Toronto Carnival is back for 2023!

The road becomes the stage for the masqueraders and steelpan performers. It truly is something you can't miss. Toronto Caribbean Carnival's Grande Parade continues to attract local, regional, national, and international attention by visitors and media as it is the highlight of the three-week Festival.

After months of preparation the city welcomes masqueraders in colourful and striking costumes as they wind their way from the assembly area at Exhibition Place along Lake Shore Boulevard. Although most of the parade is free, admission applies to Exhibition Place where patrons have the opportunity to enjoy the parade of the Mas Bands. Masquerade bands end up in Exhibition Place where masqueraders can party until 6PM.
Learn more.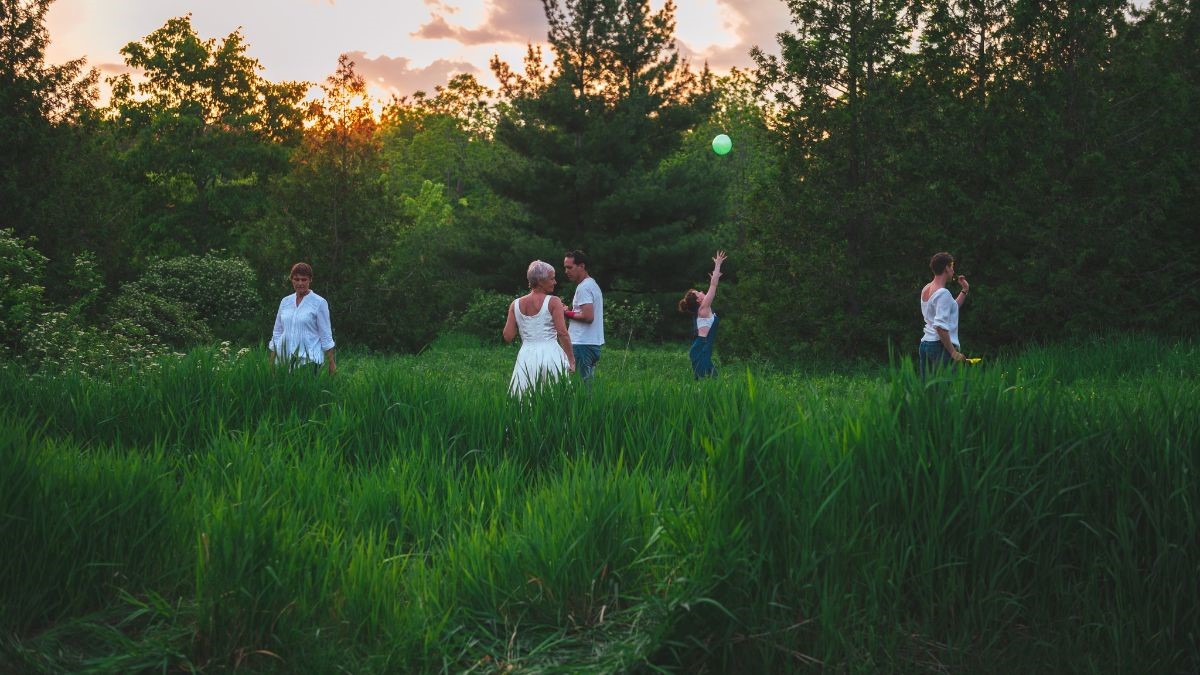 Here for Now Theatre 2023 Season
Here For Now Theatre presents three great shows for audiences to enjoy this August in Stratford, Ontario!
Frog Song
July 26th – August 12th

Frog Song is a joyful, funny, and thoughtful new children's opera about facing your inner fears and discovering your inner song. Navdeep and Wyatt, two Canadian pre-teens who seem different in every possible way, are paired together for a fairytale inspired singing competition at the magical Camp Songbird. They have one secret thing in common though: both Navdeep and Wyatt are having the most mysterious dreams starring an ominous wall of singing frogs! With help from the other entertaining campers and their dramatic singing director Jay, these two must find a way to work together to defeat the wall of frogs and sing their truth for all to hear.
Life Without
August 9th – 26th
Family is everything. A good marriage. Happy children. A rock-solid foundation. But nothing is ever simple or straightforward. What happens when things start to unravel?
When tragedy strikes is it just too much? How does one woman move forward when everything she loves is taken from her?

The Fox
August 23rd – September 9th The Fox is the riveting story of two young women's struggle for independence as WW1 ends and the men return home.In rural Ontario, Jill and Nellie are struggling to keep their new farm from going under when a young man, returning from WWI, unexpectedly shows up at their backdoor. Henry, determined to start a new life for himself, begins a dangerous game of cat and mouse with the women, threatening to tear apart their dream of independence. The Fox resonates with mystery, sexual tension and a foreboding slow burn that culminates in a surprising ending.

Learn more.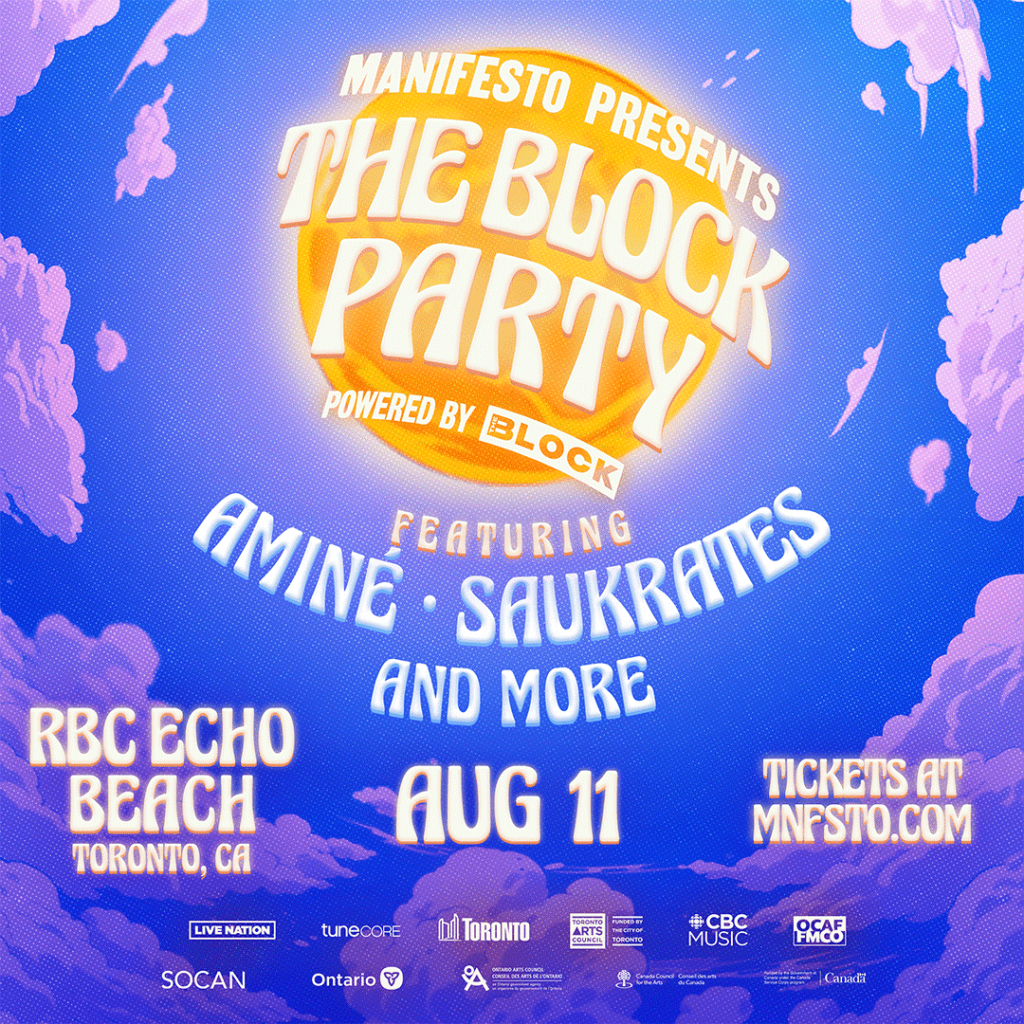 Manifesto Festival
Join in and celebrate Woodstock's largest summer festival, Cowapolooza. Throughout two days, enjoy free entertainment, food and marketplace vendors for all ages. Plus, Sam Roberts Band will be hitting the stage for a free concert! This year Cowapolooza is celebrating its 20th year!
Cowapolooza Classics Friday, Aug. 18 from 5 to 9:30 p.m.
Cowapolooza Kids Saturday, Aug. 19 from 2 to 6 p.m.
Cowapolooza Main Stage Saturday, Aug. 19 from 6:30 to 10 p.m.Learn more.
Cowapolooza
Manifesto Festival brings a full week of events to celebrate 50 years of hip hop from August 7-13.

The Manifesto festival of music, arts, and culture delivers a historic week-long lineup of events August 7th-13 that celebrates the 50th Anniversary of Hip Hop through an African diasporic lens, anchored by a blockbuster live concert experience powered by The Block on Friday, August 11th at RBC Echo Beach in Toronto. With a full lineup of performers across two stages, headliners for Manifesto Presents: The Block Party are rap star Aminé and Canadian rap icon Saukrates.
Learn more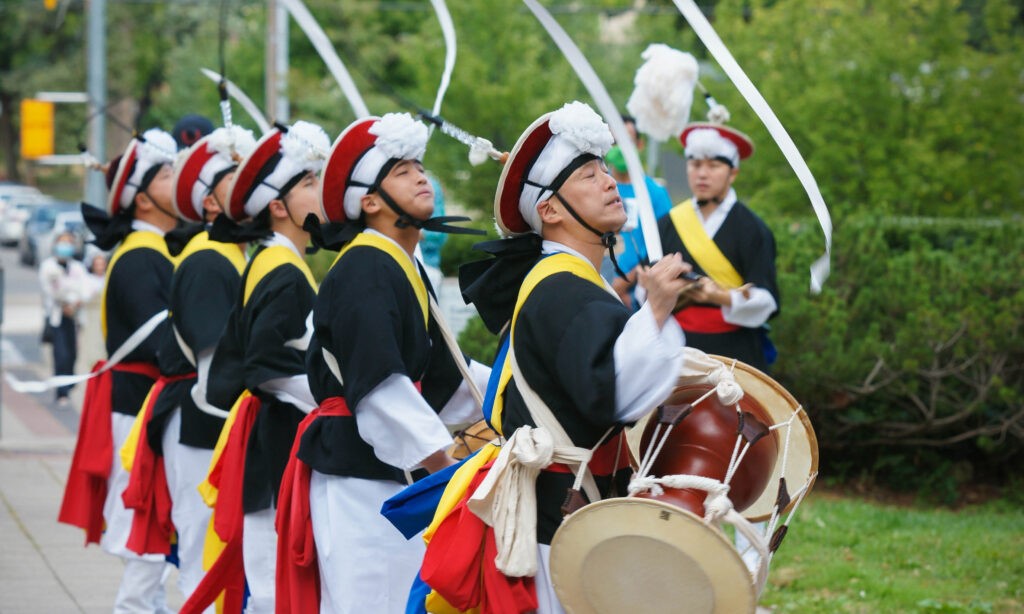 BIGLAKE Festival
Prince Edward County: August 18-26
BIGLAKE Festival presents music from the past and the present, originating from different countries and influenced by many cultures from around the world. There's a mix of styles, genres, formations and eras – truly something for everyone, and for all age groups.
Each concert will take you to a different place and time, and will delight you with their unique and individual vibes. Pack your musical suitcase and get ready for a fun trip!
An incredible array of world-class musicians who will be presenting programs that are inspired by nature, history, ethnic roots, and explore an array of traditional and folk music from various cultures.This season BIGLAKE presents its first concert in Tyendinaga Territory at historic Christ Church, promoting communication and unity through music to inspire positive change and reconciliation.
Learn more.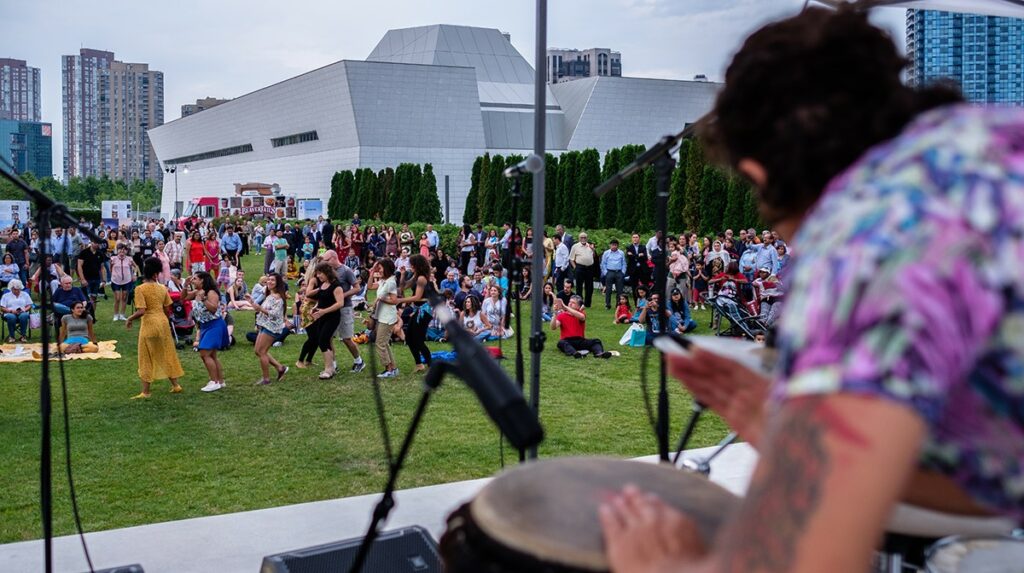 More August Events
There are so many wonderful events happening throughout the province, we weren't able to share them all in-depth!

We hope you take advantage of the warm summer weather and all the fantastic programming to explore all the culture Ontario has to offer. Here are several more August events we are proudly supporting:
Canadian Arabic Orchestra: 2023 Festival of Arabic Music and Arts and Tour