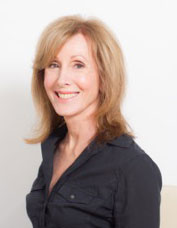 Rita Davies was appointed Chair of the Ontario Arts Council's board of directors on July 22, 2015. Rita is well-known in Toronto's arts community in her former role as Director of Culture for the City of Toronto from 1999 to 2012. Among many initiatives during her tenure at the city, she oversaw the development of a first-ever culture plan, establishment of the wildly successful Nuit Blanche annual festival, and the first major increase in the city's support of the arts in more than a decade.
From 1984 to 1999, Rita was Executive Director of the Toronto Arts Council, during which significant reports were commissioned, including the Cultural Capital report, the Cultural Diversity report and No Vacancy, the affordable live-work space report, which also led to the creation of Toronto Artscape.
Most recently, Rita established Culture Capital, which provides consulting services on cultural planning, cultural policy development, and governance and board development. She has sat on a number of not-for-profit arts boards, including the Art of Time Ensemble, Fall for Dance and Theatre Passe Muraille.