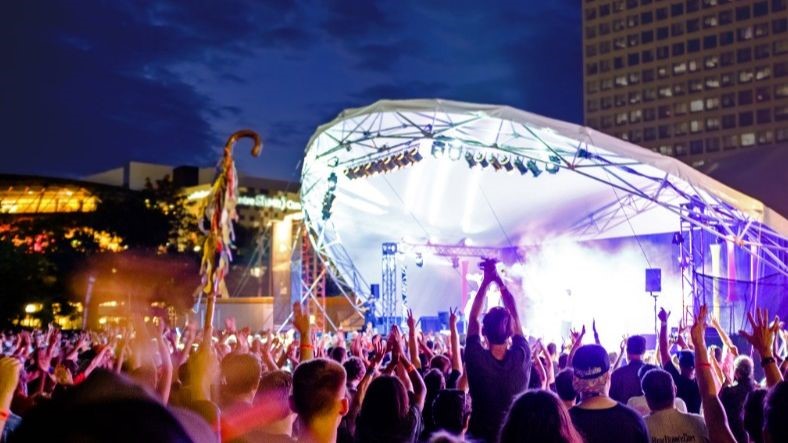 OCAF Presents a Digital Marketing Webinar Series by Capacity Interactive
The OCAF board and staff are currently working on a strategic plan for the next three years. We've heard loud and clear from our consultations that the sector needs and wants more digital marketing training,  especially right now during COVID-19.
We are thrilled to be able to invite you to a series of three free webinars on October 1st, 8th, and 15th which will help build your digital marketing capacity, give you new tools and ideas and hopefully help with your recovery and rebuilding once we are all able to congregate again. The webinars are for all arts administrators including marketers, fundraisers, executive and artistic leaders, and board members. The webinars will be provided by Capacity Interactive, a premier digital marketing consulting firm for the arts.
Please feel free to be in touch with me (ksharpe@ocaf.ca) or Thomas Vaughan (tvaughan@ocaf.ca) if you have any questions. You can find more information about Capacity Interactive here.
Please register as soon as possible here.
***
Le FMCO présente une série de webinaires sur le markéting numérique préparée par Capacity Interactive
Le conseil d'administration et le personnel du FMCO travaillent actuellement à l'élaboration d'un plan stratégique pour les trois prochaines années. Nos consultations nous ont clairement fait comprendre que le secteur nécessite et souhaite davantage de formation en markéting numérique, surtout pendant la présente pandémie de COVID-19.
Nous sommes ravis de pouvoir vous inviter à une série de trois webinaires gratuits les 1er, 8 et 15 octobre. Ils vous aideront à renforcer vos capacités en matière de markéting numérique, vous donneront de nouveaux outils et de nouvelles idées qui, espérons-le, favoriseront la reprise et la reconstruction de vos entreprises quand nous pourrons nous réunir à nouveau. Les webinaires s'adressent à tous les administrateurs des arts, y compris les spécialistes du markéting, les collecteurs de fonds, les directions générales et artistiques et les administrateurs de conseils. Les webinaires sont organisés par Capacity Interactive, une société de conseil en markéting pour les arts de premier plan.
Pour toute question, n'hésitez pas à me contacter (ksharpe@ocaf.ca) ou Thomas Vaughan (tvaughan@ocaf.ca). Pour en savoir plus sur Capacity Interactive, cliquez ici.
Veuillez vous inscrire le plus rapidement possible ici.
____________________________________________________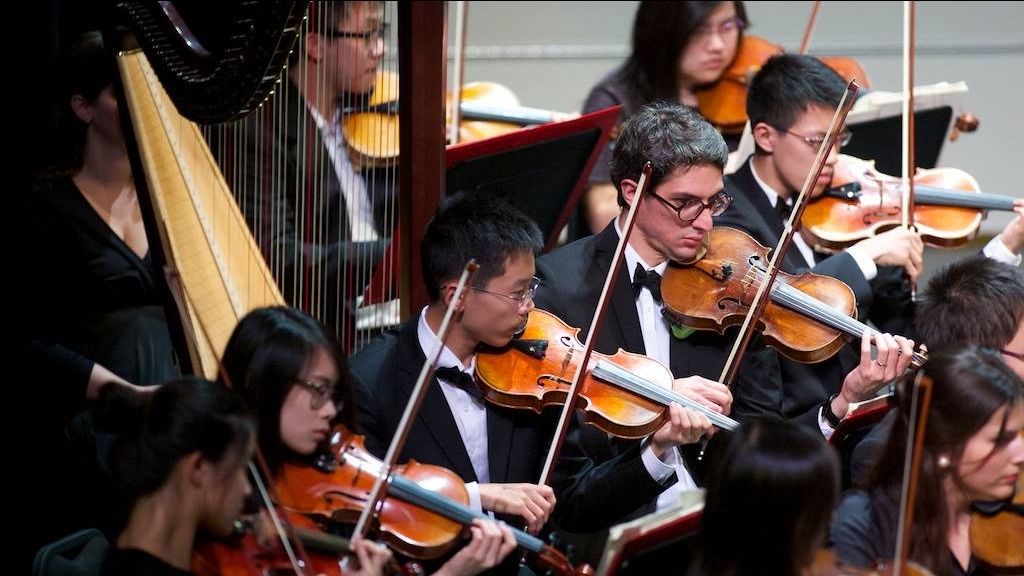 MARKHAM

Now On: Markham Contemporary Music Festival
Running until December 12, the Markham Contemporary Music Festival promotes 20th and 21st century music through performances, workshops, films, lectures and exhibitions, and more. The centerpiece of this year's festival is a multimedia concert featuring Markham's composers Werner Chan and Erik Kreem and local celebrity violinist Sarah Davidson-Gurney. The October 17 event presents a world premiere of a newly written concerto for Violin and orchestra under the baton of Markham's conductor and Kindred Spirits. Other highlights include workshops for local musicians, screenings of the documentary film Stravinsky et Bartók, and an exhibition of world musical instruments at the International Music Academy.
***
En cours: le Festival de musique contemporaine de Markham
Jusqu'au 12 décembre, le Festival de musique contemporaine de Markham fait connaître la musique des 20e et 21e siècles grâce à des spectacles, des ateliers, des films, des conférences, des expositions et plus. Cette année, la pièce maîtresse du festival est un concert multimédia mettant en vedette deux compositeurs de Markham, Werner Chan et Erik Kreem, et la célèbre violoniste locale, Sarah Davidson-Gurney. L'événement du 17 octobre présente la première mondiale d'un concerto inédit pour violon et orchestre sous la direction du chef d'orchestre du Festival de Markham et Kindred Spirits. Parmi d'autres moments forts, notons des ateliers pour les musiciens locaux, des projections du documentaire Stravinsky et Bartók et une exposition d'instruments de musique du monde à l'International Music Academy.
____________________________________________________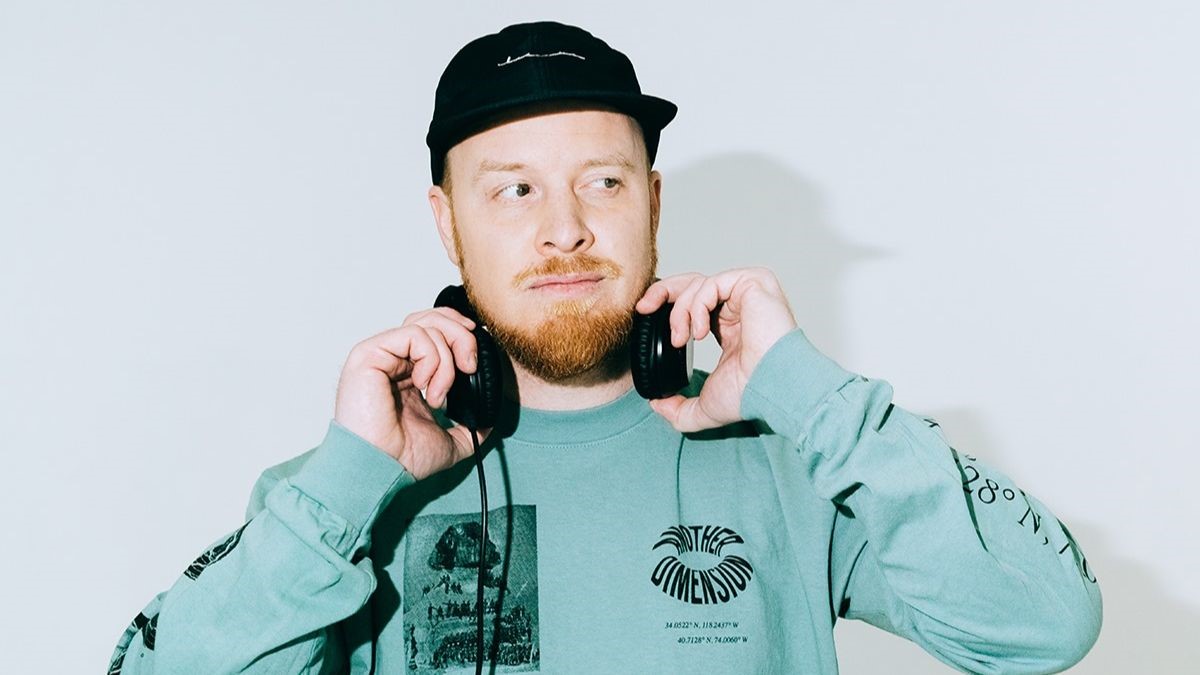 HAMILTON
Supercrawl Skytop Live Concert Series
Supercrawl is hosting a special weekend of music in downtown Hamilton. The six-concert series takes place on September 24-27 at a temporary open-air venue atop the six-storey municipal parkade at York Boulevard and MacNab Street North. During the week, catch evening concerts featuring Tim Hicks with Jessica Mitchell (September 24), and Lee Harvey Osmond with Evangeline Gentle (September 25). Weekend performers include Choir! Choir! Choir!, Skratch Bastid, LTtheMonk, and Hachey the MouthPEACE. Additional  programming includes a fashion show, drag show, vendors, and more.
***
Série de concerts en direct de Supercrawl
Supercrawl organise un week-end tout en musique au centre-ville de Hamilton. La série de six concerts aura lieu du 24 au 27 septembre dans un lieu temporaire en plein air situé au sommet du stationnement municipal de six étages à l'angle du boulevard York et de la rue MacNab Nord. Pendant la semaine, des concerts en soirée sont organisés mettant en vedette Tim Hicks et Jessica Mitchell (le 24 septembre), puis Lee Harvey Osmond et Evangeline Gentle (le 25 septembre). Parmi les artistes du week-end, notons Choir! Choir! Choir!, Skratch Bastid, LTtheMonk et Hachey the MouthPEACE. La programmation comprend aussi un défilé de mode, un spectacle de travestis, des vendeurs et plus.
____________________________________________________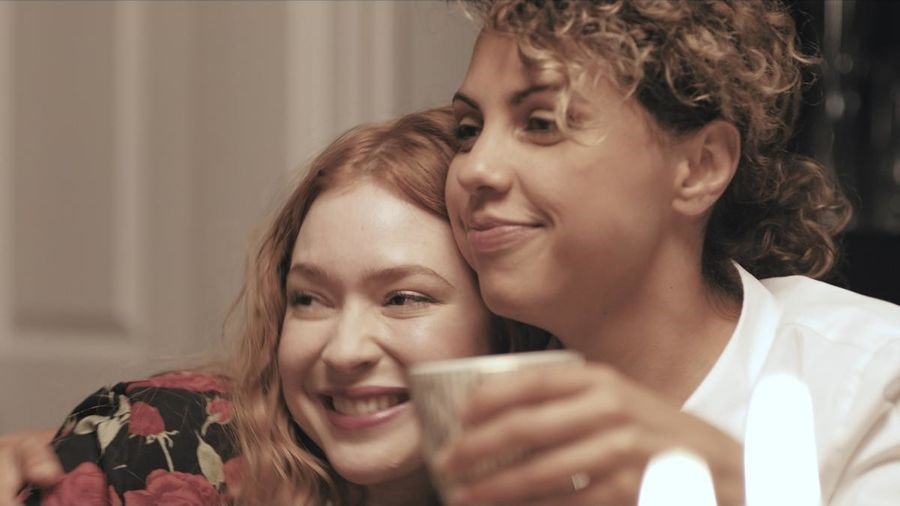 ONLINE

Inside Out Goes Online
Inside Out Film Festival's 30th anniversary edition will be available to stream throughout Ontario from October 1-11. Don't miss Jump Darling, an offbeat family drama set in the heart of Eastern Ontario, featuring legendary Toronto drag queens Tynomi Banks, Miss Fiercalicious, and Fay Slift. The Obituary of Tunde Johnson is a Groundhog Day nightmare, in which Tunde Johnson, an African-American teen, wakes up to experience the same day over and over again – the day he dies at the hands of Los Angeles police officers. Other highlights include the Local Heroes showcase, featuring new work from emerging queer Canadian talent, the trans-focused Thrive, and the Bold series, dedicated to queer Black experiences.
***
Inside Out désormais en ligne
L'édition du 30e anniversaire du festival de cinéma Inside Out Film Festival sera disponible partout en Ontario et diffusée en ligne du 1er au 11 octobre. Ne manquez pas Jump Darling, un drame familial insolite qui se déroule dans l'est de l'Ontario et qui met en scène les légendaires drag queens torontoises Tynomi Banks, Miss Fiercalicious et Fay Slift. C'est le cauchemar du jour de la marmotte qui attend Tunde Johnson dans The Obituary of Tunde Johnson. L'adolescent afro-américain se réveille pour vivre encore et encore le même jour — celui de sa mort aux mains des agents de la police de Los Angeles. Parmi d'autres moments forts, la vitrine Local Heroes qui présente les nouvelles œuvres des talents canadiens queers de la relève, la série Thrive centrée sur les trans et la série Bold consacrée aux expériences queers des Noirs.
____________________________________________________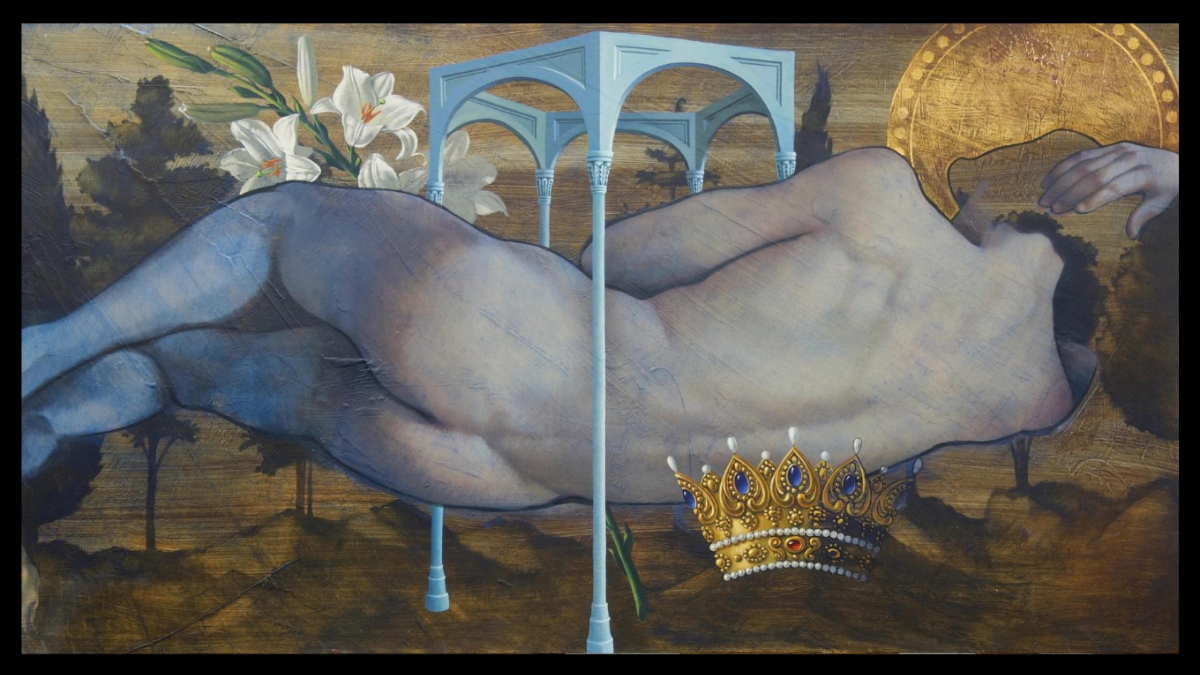 ONLINE

Opera Atelier's Something Rich and Strange
On October 28, Opera Atelier presents Something Rich and Strange, a fully-staged new creation featuring theatre music that explores the realms of dreams, visions and the supernatural. Featuring soprano Measha Brueggergosman, tenor Colin Ainsworth, and more, with artists of Atelier Ballet and musicians from Tafelmusik led by Music Director Elisa Citterio. The special performance includes music by Handel, Lully, Locke and Purcell, plus a new creation by Edwin Huizinga for soprano Measha Brueggergosman. The performance will be livestreamed from Koerner Hall.
***
Something Rich and Strange d'Opera Atelier
Le 28 octobre, Opera Atelier présente Something Rich and Strange, une nouvelle création entièrement sur scène mettant en lumière un répertoire de musique dramatique qui explore le royaume des rêves, des visions et du surnaturel. Avec la soprano Measha Brueggergosman, le ténor Colin Ainsworth et d'autres chanteurs, avec les artistes d'Atelier Ballet et les musiciens de Tafelmusik menés par la directrice musicale Elisa Citterio. Cette représentation toute spéciale comprend des musiques de Händel, Lully, Locke et Purcell, ainsi qu'une nouvelle création d'Edwin Huizinga pour la soprano Measha Brueggergosman. La représentation sera diffusée en continu depuis la salle Koerner Hall.
____________________________________________________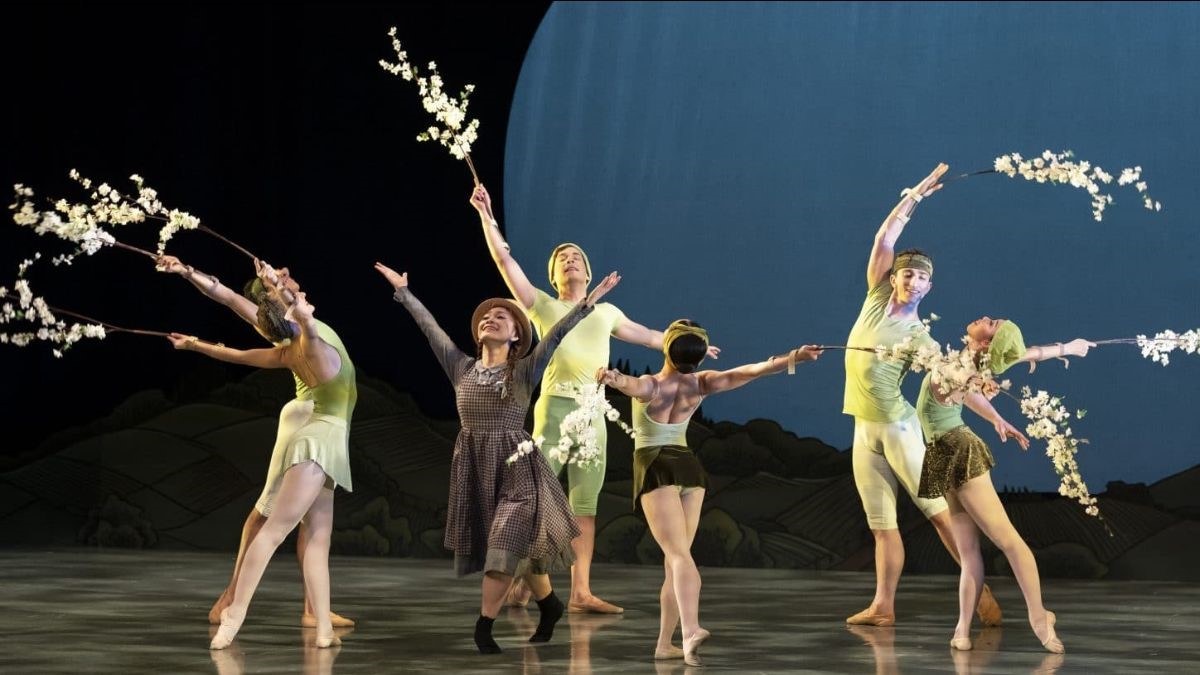 ONLINE

Ballet Jörgen's Interactive at Home Series
Visit Canada's Ballet Jörgen's website to enjoy a series of videos, including performances, virtual creations, ballet classes, tutorials (how to darn your pointe shoes!), dancer Q&A's and more. Watch a panel discussion on racial diversity in ballet, featuring Bengt Jörgen (Ballet Jörgen), Barry Hughson (The National Ballet of Canada), Theresa Ruth Howard (MobBallet), Mavis Staines (Canada's National Ballet School), as well as dancers Chyrstyn Mariah Fentroy (Boston Ballet), and Tanya Howard (The National Ballet of Canada).
***
Série interactive à domicile de Ballet Jörgen
Visitez le site Web du Ballet Jörgen du Canada pour profiter d'une série de vidéos comprenant des spectacles, des créations virtuelles, des cours de ballet, des tutoriels (par exemple, pour raccommoder vos pointes!), des séances de questions-réponses avec les danseurs et encore plus. Regardez une table ronde sur la diversité raciale dans le milieu du ballet avec Bengt Jörgen (Ballet Jörgen), Barry Hughson (Ballet national du Canada), Theresa Ruth Howard (MobBallet), Mavis Staines (École nationale de ballet du Canada) ainsi que les danseurs Chyrstyn Mariah Fentroy (Boston Ballet) et Tanya Howard (Ballet national du Canada).
____________________________________________________
OTHER NEWS FROM THE CULTURAL SECTOR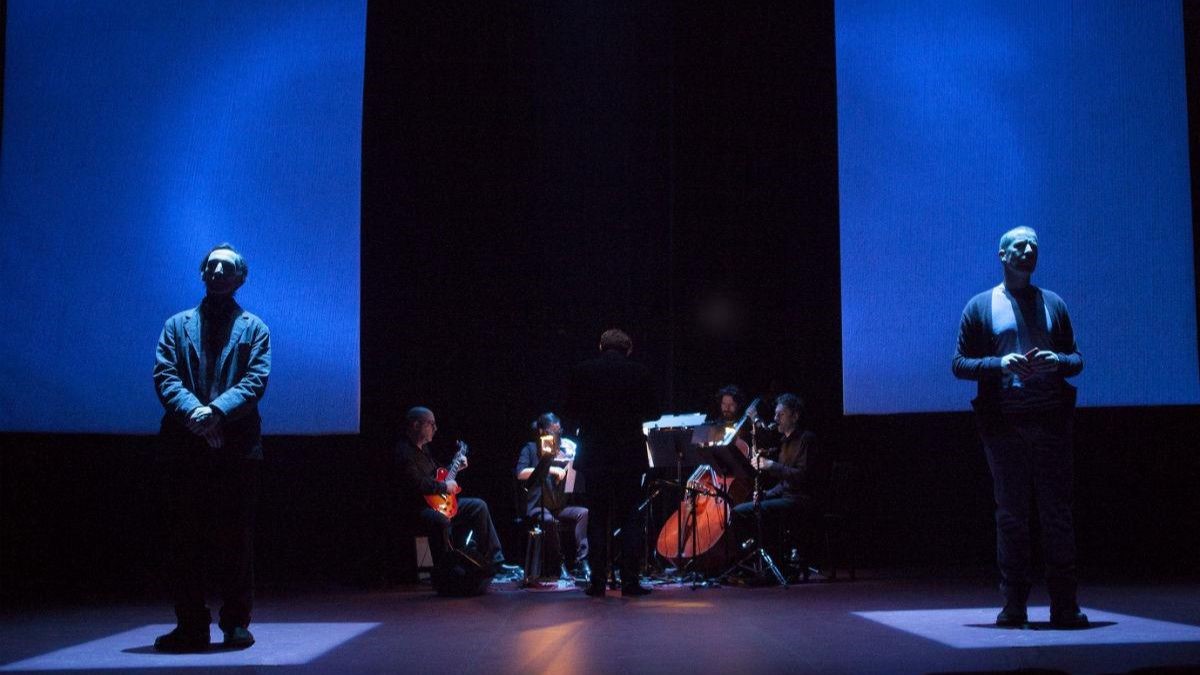 Talk Is Free Theatre's Resistance and Change Grant Program
Talk is Free Theatre's new initiative Resistance and Change provides funding for artists who wish to harness the energy of this tumultuous year to change their communities. Artists are invited to submit proposals for projects that promote social activism, community building, and the ongoing fight against inequality, discrimination, colonialism, and injustice.
***
La nouvelle initiative de Talk is Free Theatre, Resistance and Change, fournit un financement aux artistes qui désirent exploiter l'énergie de cette année tumultueuse pour transformer leur communauté. Les artistes sont invités à proposer des projets qui favorisent l'activisme social, la construction de la communauté et la lutte ininterrompue contre les inégalités, la discrimination, le colonialisme et l'injustice.
____________________________________________________
Art Research Monitor: Arts Attendance and COVID-19
The newest issue of Hills Strategies' Arts Research Monitor Arts Attendance and COVID-19 includes insights into the potential return of audiences to cultural activities, based on recent Canadian reports.
***
La plus récente publication de la Recherche sur les arts de Hills Stratégies, La fréquentation des arts et la COVID-19 comprend des aperçus sur le retour potentiel du public aux activités culturelles selon de récents rapports canadiens. 
____________________________________________________
Art, After Virus: Seven Questions for a Sector on the Edge
"In the face of COVID-19, David Maggs challenges us to see opportunity within the damage – to put aside nostalgia for what is lost for excitement at what might be gained by art and artists finding new ways to connect their vital gifts and contributions to some of our transformed world's most pressing needs". Read more in The Philanthropist.
***
« Face à la COVID-19, David Maggs met l'art et les artistes au défi de saisir une occasion dans les dommages de la pandémie, en abandonnant la nostalgie de ce qui a été perdu afin de se laisser gagner par l'enthousiasme d'exploiter les nouvelles manières de lier talents indispensables et contributions essentielles aux besoins les plus pressants de notre monde transformé » (traduction libre). En lire plus (en anglais) dans The Philanthropist.
____________________________________________________