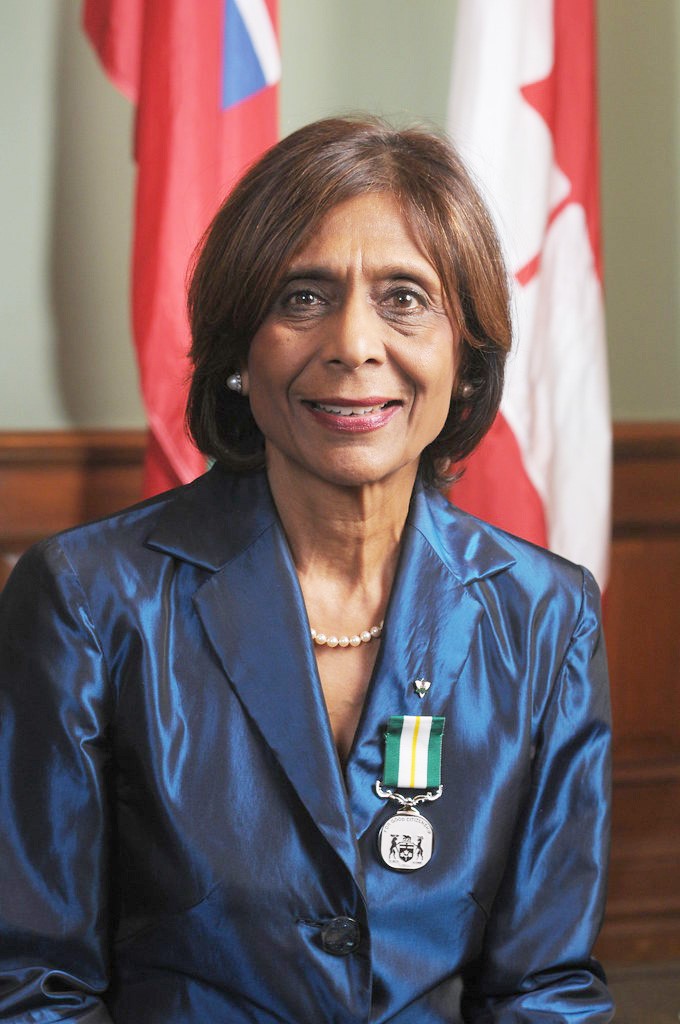 My name is Nalini Stewart and I am writing to you today as one of the Fund's Founding Members and someone who has been integrally involved on the board since OCAF began in 1999. I am going off the board this fall after a year of acting as a Transition Mentor to other board members; before that I served as Vice Chair for eight years. There is so much to say about my time with OCAF: the early years of development, and my goals of achieving substantial diversity of all kinds in the membership.
When OCAF started all board members, with one exception, were from Toronto. We now have more than 50% from across Ontario and directors who are diverse culturally. Given my background, it was important to me to accomplish work in this area and I feel that, while we still can improve, we have come a long way since those early days. I also felt it was crucial to provide support in all areas of the province, and to ensure the program was as accessible as possible to organizations of all sizes, especially helping new events to launch and prosper. I intend to stay involved with board and staff and to assist our IDEA Task Force where appropriate. I have served with many incredible and proud Ontarians on this board including Murray Frum, John McKellar, Michael Koerner, Lincoln Alexander, Joan Chalmers and many others. And it has been a pleasure to work with staff as committed as Kathleen Sharpe, Thomas Vaughan and Mathieu Maslard.
It has been quite a ride! Rest assured I will be cheering the program on from wherever I happen to be.
I look forward to seeing some of you as the summer closes and into the fall and I'm thrilled that small, medium and large events, festivals and exhibitions are back in action!
All the very best to you,
Nalini Stewart
OCAF Board Member
Events On Now
Ashkenaz Festival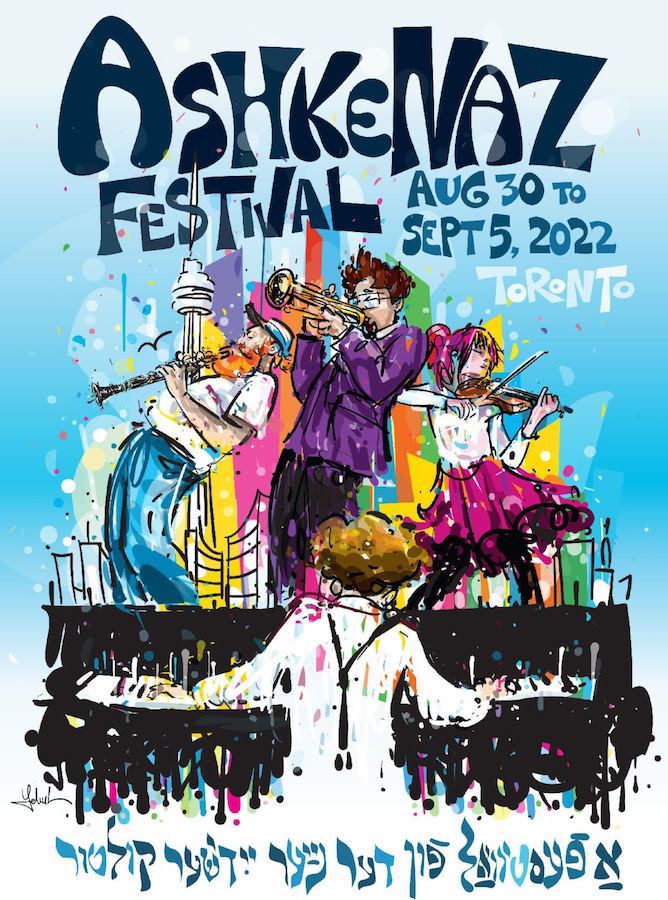 This year's Ashkenaz Festival is a celebration of Jewish musical and artistic creativity from across the globe, spotlighting diverse musical expressions of the Jewish experience, including: Yiddish opera, Klezmer funk, Ethiopian-Israeli jazz, Jewish bluegrass, Judeo-Persian soul, Sephardic/Ladino folk, Roma and Ukrainian-Jewish music, and so much more.
The Ashkenaz Festival is one of the largest and most prestigious showcases of Jewish music and culture anywhere in the world.  From August 30 to September 5 enjoy all this multidisciplinary festival has to offer including dance, theatre, film, literature and talk, visual arts, and kids/family programs.
Cultivate Festival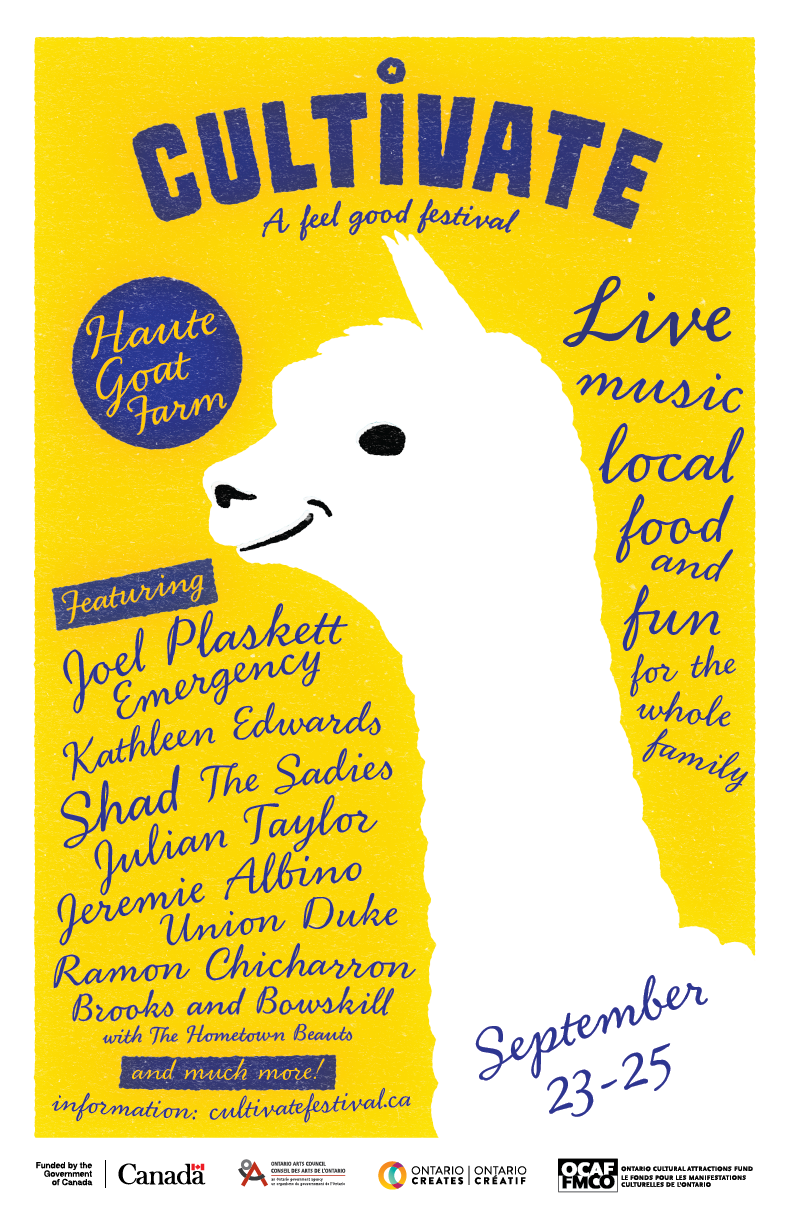 Cultivate Festival is three days of live music, local food and fun for the whole family. From September 23 to 25 enjoy musical acts, local food vendors and many other activities at Haute Goat Farm in Port Hope. A big picnic, music festival and block party all in one, it's a playground for all ages.
Audiences can feel fully connected to the things that matter most in our lives and community. This year Cultivate Festival presents many fantastic local musical acts including Joel Plaskett Emergency, Kathleen Edwards, Shad, The Sadies and Union Duke.
Giants in the Sky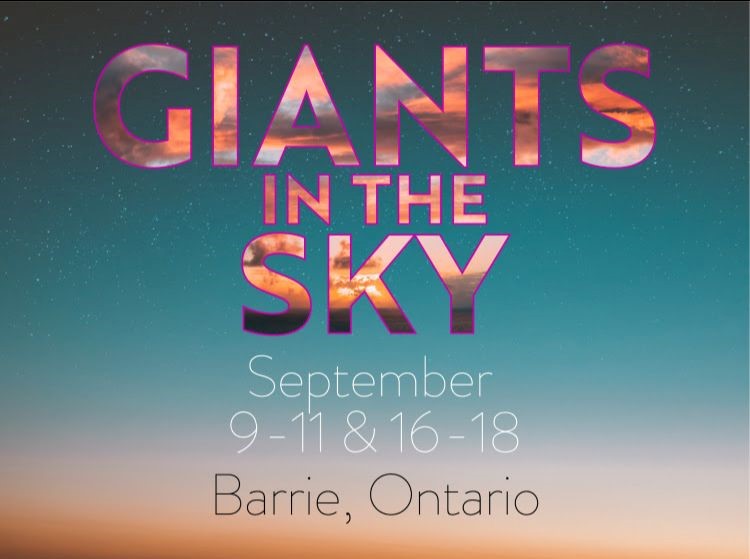 To close off your summer with a bang, Talk Is Free Theatre's newest Performance Festival Giants in the Sky is taking over downtown Barrie in ways you've never seen. Over the course of two weekends, September 9-11 and September 16-8, culture, music and theatrical performance is bringing rooftops, balconies and fire escapes of the city to life, and it's all free!
Giants in the Sky is the perfect end-of-summer outing. Find yourself exploring surprising locations in downtown Barrie with your map of free performances by an incredible array of Canadian performers.
Spend a couple of hours or a couple of days and feel the excitement in the air.
Northumberland Festival of the Arts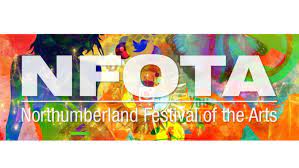 From September 16 to October 2 join Northumberland Festival of the Arts to celebrate resilience. Bursting with creativity and joy, this Festival is bringing more than 40 events over 16 days to 10 towns and cities in Northumberland.
Celebrating Northumberland's creativity and the resilience of its diverse creators, arts organizations and lovers of art as we all emerge from challenging times.
Theatre, musical performances, workshops, literary events and art exhibits are just some of the fantastic events on as part of the Festival.
Southside Shuffle Blues and Jazz Festival
From September 9-11 in beautiful Port Credit, the Southside Shuffle Blues and Jazz Festival is bringing unforgettable performances and musical acts to the stage.
This year check out the solid gold line up that features international music from Finland, Germany, the USA and all across Canada! On Saturday check out Indigenous Blues talent from Canada and the United States on the FREE Itoco Nopal Cactus Stage and a very special headliner: Multiplatinum, Juno Award winning Rock icon Kim Mitchell. On Friday night the headliner is Europe's Queen of Slide Guitar – Erja Lyytinen, and on Sunday, as per the Southside Shuffle tradition, The Legendary Downchild Blues Band will close off the weekend!
TSO100: Open House and Free Concert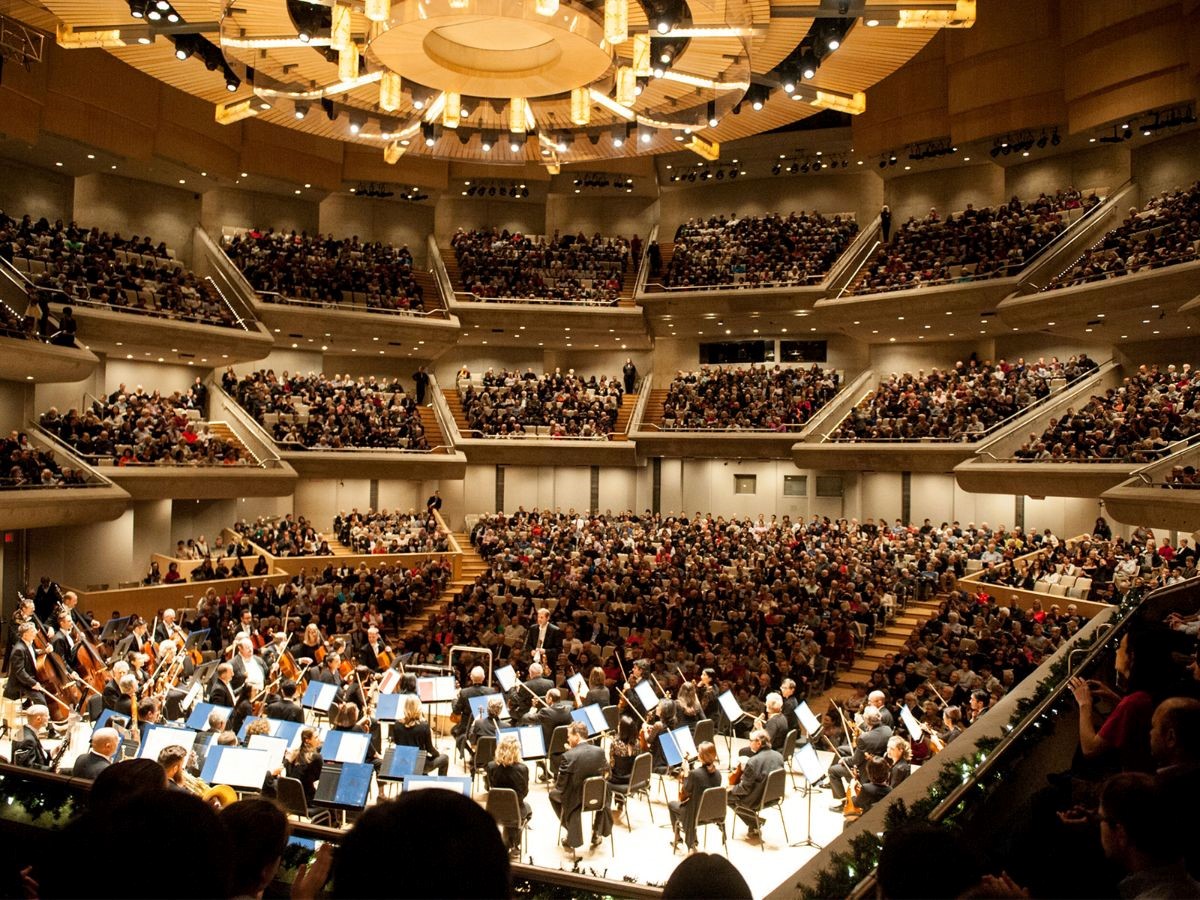 Join the Toronto Symphony Orchestra (TSO) on September 24th as they celebrate their 100th anniversary with an Open House, free performances, activities for all ages, and more!
In celebration of 100 years serving Toronto, TSO is opening doors and welcoming all to experience the TSO for FREE at Roy Thomson Hall. Visitors of all ages are invited to join as the TSO presents the works of diverse Toronto artists, and engage in music-themed fun for the whole family.
Enjoy Open House activities beginning at 10:00am with performances by local artists and TSO musicians. Take a guided tour or stroll through Roy Thomson Hall at your leisure to experience its stunning architecture.
Windsor Symphony Orchestra 75th Anniversary Season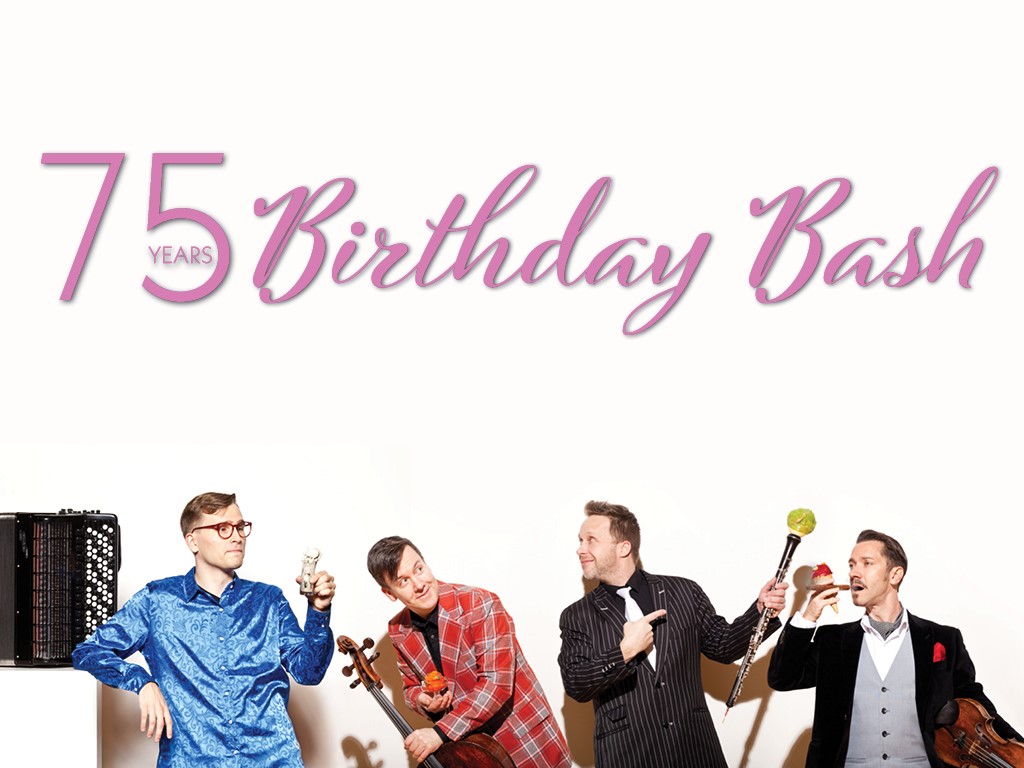 Join the Windsor Symphony Orchestra as they celebrate their 75th Anniversary! Starting in September the 2022/2023 season will have fantastic programming at the Capitol Theatre and the University of Windsor's Assumption University Chapel. This season the WSO will present 20 concert programs, 33 mainstage performances, and many community outreach and education programs.
This September, be sure to catch Beethoven's 5th and 75th Birthday Bash with Quartetto Gelato!