Organization Name:
Art Gallery of Ontario
Organization Description:
"Our Mission: We bring people together with art to see, experience and understand the world in new ways. Our Vision: We will become the imaginative centre of our city and province. We will be welcoming to our visitors, inspiring for our audiences and innovative in the ways we gather people together to create community through art. We will become a preferred cultural partner for artistic visionaries from all over the world."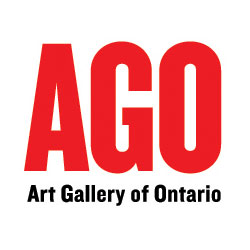 Organization Website Link:
Facebook
Twitter
---
Project Name:
Anthropocene
Project Description:
This application is for "Anthropocene" (the Human Epoch), a major new exhibition taking place in three gallery spaces in the AGO from September 28, 2018 to January 6, 2019. The exhibition is a component of multi-disciplinary initiative The Anthropocene Project from photographer Edward Burtynsky and filmmakers Jennifer Baichwal and Nicholas de Pencier (the second complimentary yet independent Anthropocene exhibition will open at the National Gallery of Canada simultaneously in the fall of 2018). The exhibition explores humanity's impact on the earth through photographic prints, high resolution photographic murals augmented with documentary video clips, video installations and virtual sculptures created through ground-breaking volumetric imaging (photogrammetry). The exhibition builds on the first retrospective of Burtynsky's works titled Manufactured Landscapes (2003), organized by the NGC, as well as the three artists' trilogy of films that expose human-altered landscapes: Manufactured Landscapes (2006); Watermark (2013); and Anthropocene (expected in 2018). Exhibition components include: (1) Large-scale Burtynsky photographs that reveal the human signature through mining, deforestation, oil extraction, tunneling and urbanization; (2) Two to four high resolution murals, approximately 14 x 30 feet in scale. The murals will be animated by select documentary video clips, triggered through an app, countering the bird's eye view of the mural itself with footage of on-the-ground narratives; (3) Five to ten Baichwal/de Pencier video installations featuring the Gotthard Tunnel, the world's longest railway tunnel and a slow motion walk through the Dandora Landfill outside Nairobi; (4) Photogrammetry: a method of digitally mapping objects with images that allows viewers to move around an object in space, as a kind of virtual sculpture; and (5) Ancillary programming and learning events: (i) a public opening, aligned with the AGO's Free Wednesday Nights to enable deeper engagement and access for all audiences; (ii) two themed First Thursdays, featuring art installations, pop-up talks and art-making activities inspired by Anthropocene; (iii) an artist talk featuring Edward Burtynsky, Jennifer Baichwal and Nicholas de Pencier; (iv) two additional lectures (TBC), possibly featuring: Chris Turner; Naomi Klein; Harley Rustad; Zoe Todd; (v) film screenings of Anthropocene, a feature documentary that explores the themes of the exhibition, as well as select screenings of the other films in the trilogy: Manufactured Landscapes and Watermark; (vi) themed programming for AGO Youth "Free After Three" Activities, Family Sundays and the Dr. Mariano Elia Hands-On Centre for children; and (vii) specialized tours for school groups.
Project Website Link
City:
Toronto
Region:
Toronto
Start Date:
2018-09-28
End Date:
2019-01-06
Amount Funded:
$300,000.00