Organization Name:
Art Gallery of Windsor
Organization Description:
Incorporated in 1944, the Art Gallery of Windsor collects, conserves, interprets and presents Canadian art. The AGW is a valuable cultural resource for the Windsor area, providing the special service of showcasing Canadian art in a city that has the busiest border crossing between Canada and the United States. The AGW moved into a renovated brewery warehouse on the riverfront in 1975, gradually earning its status as one of Ontario's most significant galleries. In 2001, the AGW returned to downtown Windsor, moving into a state-of-the-art facility on the river by which the AGW has reasserted its presence in downtown Windsor.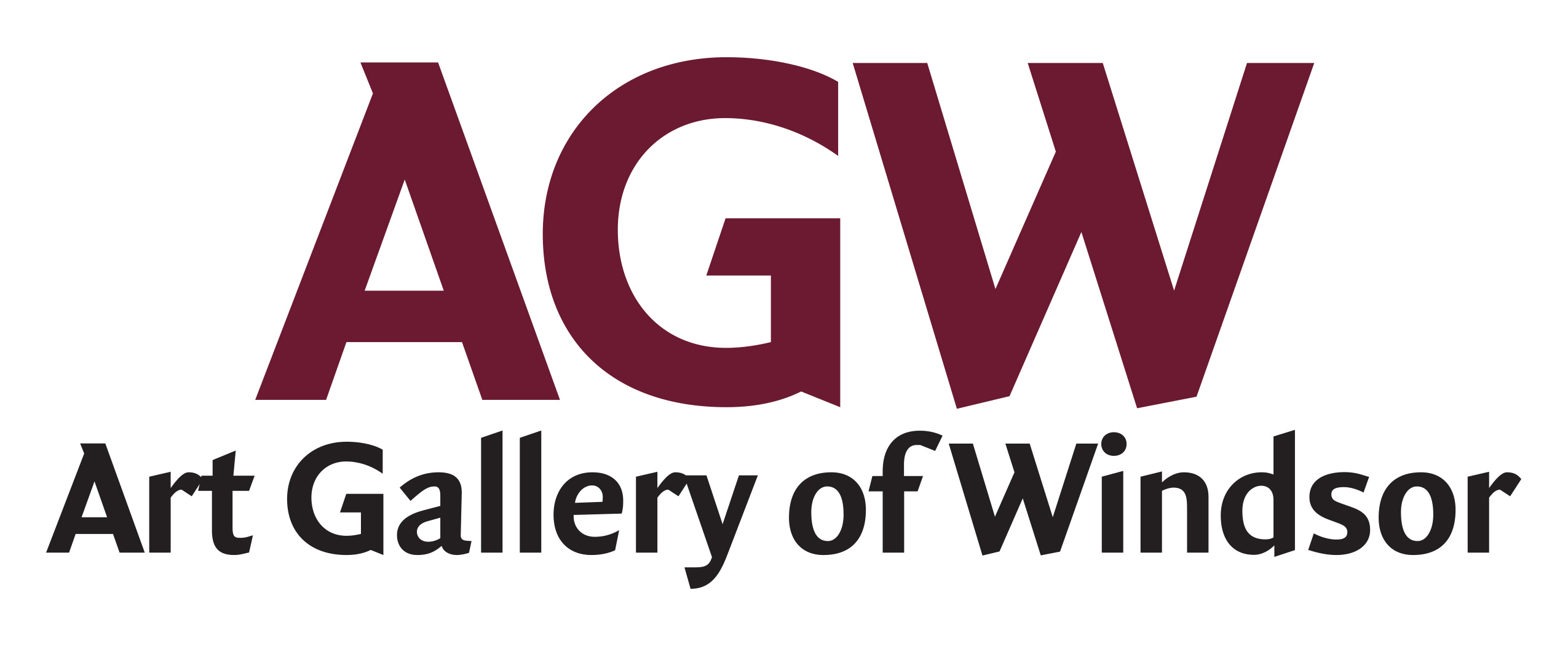 Organization Website Link:
Facebook
Twitter
---
Project Name:
Celebrating the AGW Collection at 75 Years
Project Description:
This application is for the Art Gallery of Windsor's 75th Anniversary, a nine month celebration which will be accompanied by a rebranding campaign, taking place between November 30, 2018 and June 8, 2019. Plans for the anniversary year include: (1) "Artrageous" – AGW's 75th Diamond Anniversary Gala (November 30, 2018); (2) "Look Again: the AGW Collection at 75 Years" (November 30, 2018 to June 8, 2019): the exhibition will include some 150-200 works of art spanning the 16th century to present day and will feature two thematic galleries (Portraiture and the Body and Canadian Heritage and the Land) designed to support delivery of seven Ontario curriculum-linked programs as well as year-round gallery visitors. An adjacent gallery will include a salon-style recreation of traditional European, American and Canadian painting and sculpture before the 20th century. While presenting major and well-known artists such as Cornelius Kreighoff, Wyly Grier, Robert Whale, Lawren Harris, Prudence Heward and David Milne, the exhibition will also include Indigenous art by Rebecca Belmore, Alex Janvier and Zacharius Kunuk, and new acquisitions by Anishnaabe, Métis, Dene and Inuit artists such as Carl Beam, Norval Morrisseau, Angus Trudeau, Daphne Odjig and Bob Boyer; (3) launch of the AGW's illustrated guidebook to the collection (June 8, 2019): a formal book launch and book signing, gallery tour with the authors, and a reception; and (4) "Perfect Pairings" (June 8, 2019): Working with North 42 Estate Winery, Bistro 42, local sommeliers will offer an evening of carefully paired art, food and wine. The Gallery will have a label designed in its honour. The evening will profile the Gallery's acclaimed Canadian art collection and new exhibition by promoting the new AGW Collection Guidebook.
City:
Windsor
Region:
Southwestern Ontario
Start Date:
2018-10-01
End Date:
2019-06-08
Amount Funded:
$50,000.00