Organization Name:
Luminato, Toronto Festival of Arts and Creativity
Organization Description:
"Luminato began as a dream that each year Toronto would invite the world to join us in celebrating creativity. A dream where the best artists in the world and the best artists in Canada fill the stage that is Toronto with new and wonderful creations. A dream that we could create in Toronto a festival that would become renowned the world over for its excellence, its originality and its accessibility to all people regardless of background or experience. Today that dream has become the reality of a boisterous festival sprawling all over the city with music, theatre, dance, visual arts, literature, film and celebrations of all kinds. Luminato embraces the very diversity that is the beating heart of Toronto and is living testimony that creativity is best nourished where cultures come together in a spirit of common humanity and citizenship. One can note the artistic and economic impact of Luminato, but its core purpose is something larger: Luminato is a hugely personal and collective enterprise. In a digital age, a festival like this is one dimension of human activity that must still be experienced in person. It is a shared spectacle. Luminato's roots go back to our earliest cultural experiences before we even lived in cities and practised formal arts. At its core Luminato is about the creativity in each one of us.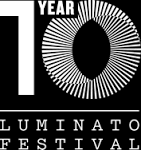 Organization Website Link:
Facebook
Twitter
---
Project Name:
Luminato Free Weekends
Project Description:
This application is for "Luminato Free Weekends", two large-scale performances taking place between June 6 and June 24, 2018. The Festival will expand to 18 days for the second time in its 11-year history. Free programming will include: (1) June 16 at Brookfield Place (location to be confirmed) - "Instruments of Happiness": two mass musical instrument events to commemorate George Harrison's 75th birthday, created by Montreal composer Tim Brad and performed by 20 professional guitarists and 80 accomplished amateurs. 400 young ukulele players from Toronto's Uschool will open the performance with two new arrangements of Harrison's most popular tunes and two other pieces from their own repertoire. Additional participatory elements will be developed to maximize audience engagement. Projected attendance: 8,000; and (2) June 22-24 at Nathan Phillips Square - "Le Grand Continental": a combination of line dancing and contemporary dance created by Montreal choreographer Sylvain Émard featuring 400 professional and amateur dancers. The piece will be performed four times over the course of the weekend, including at least one daytime, family-friendly performance and one evening performance. The evening performance will include a post-show dance party for both performers and the audience. Projected attendance: 22,000.
City:
Toronto
Region:
Toronto
Start Date:
2018-06-06
End Date:
2018-06-24
Amount Funded:
$95,000.00