Organization Name:
Festival franco-ontarien (2006) inc.
Organization Description:
The Festival Franco-Ontarien (FFO) was founded in 1975 to advance the cultural and artistic development of Ontario's Francophone community. The festival, held annually in mid-June, has grown into a unique platform for renowned and emerging Franco-Ontarian and Canadian artists in music, dance, theatre, and visual arts. Family activities such as storytelling and buskers are also included. This organization was incorporated in 2006 after the previous one declared bankruptcy following the 2005 edition of the Festival.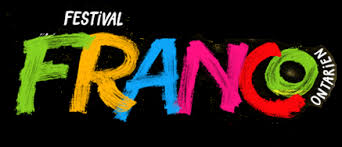 Organization Website Link:
Facebook
Twitter
---
Project Name:
Let's Celebrate Canada Through Its Diversity / Make Way for Youth
Project Description:
This application is for "'Fêtons le Canada par sa diversité culturelle et ethnique' et 'Place aux jeunes'" ('Let's Celebrate Canada, Through Its Cultural and Ethnic Diversity' and 'Make Way for Youth') that will take place in in Major's Hill Park and the ByWard Market in Ottawa, from June 14 to 17, 2017. Four new activities will be presented: (1) The Festival will open with musician Ariane Moffatt accompanying circus artists and street performers. The circus artists will perform aerial silk choreographies, trapeze, juggling and hand-to-hand technique. The show will be produced in partnership with The Créations In Vivo arts company; (2) "Urban Planet". A competitive performance by a collective of artists from the Ottawa region who are involved in hip hop, slam, funk and other similar styles. Performers will include including 309, Amiral Revers and Patchostar. Ottawa area school groups will be invited to come to vote for their favourite artists during the competition; (3) A full day of family programming will be organized for children and parents. Daytime performers will include the stars from the Salmigondis and Mini-TFO television shows, Daniel Coutu, Arthur l'Aventurier (Arthur the Adventurer), Samian, Louis-Jean Cormier and Véronic Dicaire. The evening show, entitled 150 Years Later, will explore the history of music in French Canada. Other activities will include games, interactive competitions, and face painting; and (4) a sesquicentennial photography exhibit featuring 150 Franco-Ontarians who have made contributions to the community throughout history. Partners include Canadian Heritage (Development of Official Language Communities, Canada Arts Presentation Fund), Ontario Tourism, Culture and Sport (Celebrate Ontario, Ontario150), the Ontario Arts Council (Aide à la diffusion artistique [French-language Arts Presenters Program]) and the City of Ottawa (Partnership Program for Major Festivals and Fairs).
City:
Ottawa
Region:
Southeastern Ontario
Start Date:
2017-06-14
End Date:
2017-06-17
Amount Funded:
$45,000.00