Organization Name:
CONTACT Photography Festival
Organization Description:
Scotiabank CONTACT Photography Festival is an annual event in May devoted to celebrating, and fostering the art and profession of photography through showcasing well over 1500 Canadian and international artists exhibiting at more than 175 venues throughout the Greater Toronto Area, As a leading proponent of photography, the Festival increases exposure and recognition for local, Canadian and international artists and is committed to advancing knowledge, creativity and innovation in photography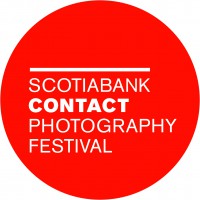 Organization Website Link:
Facebook
Twitter
---
Project Name:
CONTACT 2017: Driving the World to Toronto to Celebrate Canada's 150th
Project Description:
This application is for Scotiabank CONTACT Photography Festival - Major Programming Enhancements and Attractions: Driving the World to Toronto to Celebrate Canada's 150th" , that will take place in various locations in Toronto from May 1 to 31, 2017. The 2017 Festival, a celebration of Canadian photography, will feature several enhancements and new venues. CONTACT will be partnering with every major cultural institution in the city that displays visual art. Programming highlights include: (1) 38 featured exhibition venues and photographers including: the AGO (Mark Lewis, Julie Crooks, and the launch of a full time photography gallery on the first floor), the Textile Museum (Katherine Knight), Campbell House Museum, Evergreen Brick Works, East Harbour/Uniliver Soap Factory, Scrap Metal Gallery (Steven Shearer), CONTACT Gallery (Michael Snow, Dana Claxton, Diane Bos, Genevieve Cadieux and Susan Dobson), Harbourfront Centre (Johan Hallberg Campbell, Morris Lum and Joanne Ratajczak), Ryerson Image Centre, (Suzy Lake), the McMichael, and the ROM; and (2) 17 public/outdoor installations including; Ryerson University Façade, Union Station Vitrines (in partnership with the newly established Canadian Photography Institute of the NAG), Fort York Centre (in partnership with the Archive of Modern Conflict), Allied Properties 460 King and two new downtown sites, Aga Khan Museum, Liberty Village (viewable from the Gardiner Expressway), Harbourfront Centre, MOCA, Brookfield Place, Allen Lambert Galleria, Metro Hall, North York Centre, the Power Plant. Artists featured in the outdoor installations include Sanaz Mazinani, Jon Sasaki, Lisa Platt, Metis artist Christie Belcourt, Marvin Luvualu Antonio, Andrew Myers, Jalani Morgan, Vid Ingelivics, and Maria Hupfield.
City:
Toronto
Region:
Toronto
Start Date:
2017-05-01
End Date:
2017-05-31
Amount Funded:
$180,000.00