Nom de l'organisme
Burlington Sound of Music Festival Inc.
Description de l'organisme
Sound of Music Festival is one of the summer's most popular community attractions and over the course of its 35 year history, it has grown to become Canada's Largest Free Music Festival. The event attracts over 210,000 visitors annually. The Festival features a unique blend of new and emerging artists, Canadian icons and returning fan favourites, located on several stages throughout our waterfront and downtown area. Complete with a Carnival, Downtown Streetfest, Parade, Family Zone, and a free music education program for children, the event offers something for everyone and appeals to a wide demographic.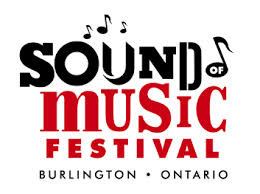 Site web de l'organisme
Facebook
Twitter
---
Projet
2023 Burlington Sound of Music Festival Expansion
Description du projet
This application is for the "2023 Burlington Sound of Music Festival Expansion", taking place June 12 to 18, 2023, in multiple venues in Burlington, including three mainstages located on the waterfront. Programming includes: (1) A concert series on three mainstages. These stages run from Thursday June 15 (11am - 11pm) to Sunday June 18, 2023 (11am - 7:30pm). They are free to attend with 600 VIP tickets available as a paid upgrade. Confirmed acts include: Flock of Seagulls, Men Without Hats, Spoons, Crash Test Dummies, I Mother Earth, and Lee Aaron; (2) Streetfest: Entertainment for all ages taking place the Saturday and Sunday of the Festival on Brant St. in the Burlington downtown. Performances include: magicians, fire breathers, cosplayers, and dancers; (3) Parade: Taking place on the Saturday morning of the Festival before the mainstages open, the parade features the largest contingency of parade bands in Ontario; (4) Family Zone: Play areas for kids with hands on activities including sandboxes and 'build your own instrument' booths; (5) Music Education: Introduction to music and the arts for people of all ages, including the "instrument petting zoo" where people can try an instrument of their choice; (6) Club Series: Utilizing local venues as a platform to host 10 to 12 local musicians to come and play; and (7) Midway/Carnival: An entire midway is built in Spencer Smith Park which offers rides, carnival games, and low-sensory hours for people with special needs.
Ville
Burlington
Region
Centre de l'Ontario
Date de début
2023-06-11
Date de fin
2023-06-18
Montant financé
80 000.00$