Nom de l'organisme
ArtsXplosion Cultural Society
Description de l'organisme
ArtsXplosion is a not-for-profit-organization registered in Ontario in 2012. Its mandate is to organize cultural events that promote the arts and bring people of different backgrounds together. Its major initiative is the inaugural Pan American Food Festival in 2013.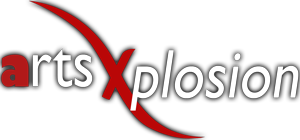 Facebook
---
Projet
Pan American Food & Music Festival's 10th Anniversary
Description du projet
This application is for the "Pan American Food & Music Festival's 10th Anniversary", taking place August 2 to 21, 2022 at a variety of venues with the main event taking place at Yonge-Dundas Square August 20-21. The Festival will feature more than 350 diverse performers and many small local restaurants and businesses. The 2022 featured country will be the Dominican Republic. Programming will include: (1) (August 2-14) Pan American colours exhibition at OCAD University: curated by Hugo Ares, the exhibition will present 10 of the most well-known local photographers and painters from various Pan-American origins. Free admission; (2) (August 13) 10th Anniversary VIP Gala, at the Artscape Daniels Spectrum; (3) (August 20-21): Festival Activities at Yonge-Dundas Square: (i) Coffee Tasting and a variety of food contests; (ii) The Next Pan American Star youth talent show; (iii) Pan Am Music / Latin Mania (singers, folkloric groups, live bands, and dancers will perform Canadian, Latin American, and Caribbean music and dance); (iv) Night of Carnivals (300 participants from 8 different countries and communities); and (v) international headliners including: Martha Elena, Rosario Arce, Many Cardenas, and Classic Roots.
Ville
Toronto
Region
Toronto
Date de début
2022-08-02
Date de fin
2022-08-21
Montant financé
30 000.00$