Nom de l'organisme
Downtown Niagara Falls Board of Management
Description de l'organisme
Representing over 120 business and property owners since 1972, Downtown Niagara Falls Board of Management's (DNFBM) core mandates include beautification, communication, marketing and promotion, special events, revitalization and maintenance, business recruitment, and economic development. Downtown Niagara Falls is located a two-minute drive from Canada's top tourist destination and as such the organization aims to include and attract both international and domestic tourism from Falls to shop, eat, and play in downtown Niagara Falls. As their parent organization, the City of Niagara Falls (legislative act, section 204 is their parent organization and appoints their Board and their financial statements are a subsection and included in the City's statements (the audit firm is the same firm as the City and reports to the City of Niagara Falls Treasurer). DNFBM oversaw the operation of a seasonal Christmas Market in 2020. The event was an overwhelming success, with an estimated 25,000 visitors throughout the season, 39,000 QR scans from event signs, and over 120,000 organic hits from social media posts.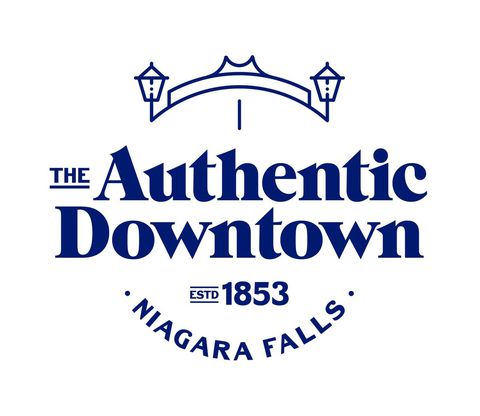 Site web de l'organisme
Facebook
Twitter
---
Projet
Downtown Niagara Falls Holiday Market
Description du projet
This application is for the "Downtown Niagara Falls Christmas Market" taking place November 13 to December 22, 2021 (the Market will kick off on the same day as the city-wide Christmas Parade and the official lighting of the City's Christmas tree). The 2021 market is being expanded significantly to include arts and culture elements in an effort to attract non-local audiences back to the region. The Christmas Market will feature extensive holiday lighting/light installations and will partner with the adjacent Winter Festival of Lights (which OCAF supported in 2019) who have agreed to include Downtown Niagara Falls in their branding as an extension of their event. Cultural programming will include: 1. Nightly performances by local carollers and bands; 2. Weekly performances by the Niagara Symphony; 3. Performances by Paradisaea Circus Arts a local aerial acrobatic group 4. Showcases from Wendy Leard Dance Studio; 5. Interactive art exhibitions and displays by local artist groups; and 6. Outdoor screenings of holiday movies in the local parkette.
Site web du projet
Ville
Niagara Falls
Region
Sud-Ouest de l'Ontario
Date de début
2021-11-13
Date de fin
2021-12-22
Montant financé
35 000.00$