Nom de l'organisme
Friends of Chippewa Park
Description de l'organisme
The Friends of Chippewa Park (TFOCP) was founded in 2001 with an aim to restore Chippewa Park to its full potential and to develop programming aimed at both local residents and tourists and market both to a wide audience. The TFOCP have raised and invested over $6 million to preserve the Park's rich history, renovate and improve the physical grounds & structures, and enhance its natural beauty for all to enjoy. With a dedicated membership of neighbours, friends, and caring citizens TFOCP works to re-establish Chippewa Park as a destination of choice and a recreational haven.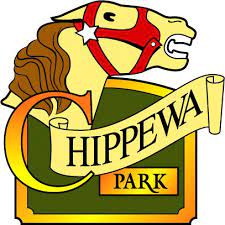 Site web de l'organisme
Facebook
Twitter
---
Projet
Chippewa Park's 100th Anniversary Family Festival
Description du projet
This application is for "Chippewa Park's 100th Anniversary Family Festival", special anniversary and family programming taking place on the August long weekend, July 28 to August 1, 2022 in Chippewa Park, a 350-acre natural facility located on the shore of Lake Superior in the City of Thunder Bay. The free five-day Festival will be the first of its kind held at the Park and will feature a broad range of local programming over two evenings and three days. The Festival will showcase the site's ability to host multi-day, multi-genre entertainment while at the same time introduce new visitors to the site. Also included will be a separate children's festival area with games, its own entertainment, and a fish derby. The Festival site will include a main stage and a secondary viewing area. Programming includes: (1) roughly 40 musical, dance and comedy performances with a headline act each evening; (2) children's musical acts will perform with a variety of games; (3) the Children's Festival Area, located in the area between the Pavilion and Whisky Jack Creek will operate from 1 pm to 4 pm on Saturday, Sunday and Monday and will include a children's catch-and-release fish derby and a scavenger hunt; (4) buskers and street performers; (5) a 30-minute fireworks display in the beach area commencing; (6) Snowbirds aerial display (tbc); (7) a series of reunions aimed at those with a special relationship with the Park – former employees, campers, and day camp staff; and (8) ethnic and Indigenous food vendors.
Ville
Thunder Bay
Region
Nord de l'Ontario
Date de début
2022-07-28
Date de fin
2022-08-01
Montant financé
50 000.00$