Nom de l'organisme
Stratford Tourism Alliance
Description de l'organisme
The Stratford Tourism Alliance (STA) was founded in 2007 to act as a partner driven, private sector led not-for-profit marketing organization that develops, manages and promotes "Destination Stratford" as a national and international tourism icon. Their goal is to strengthen the local economy and enrich the quality of life in the City of Stratford and area. The STA is managed by full-time staff and governed by a Board of Directors and is funded by the City of Stratford, partnership fees, the Stratford Tourism Supplement (STS) and through other revenues generated through programs. The STA has been responsible for successfully marketing Stratford as a tourist destination for over a decade, but also adds value through destination development with visitor experiences such as the popular Chocolate Trail. While the STA had been planning to produce original programming, the public health crisis added urgency to that goal, and the organization has responded quickly to the Stratford Response and Recovery Task Force decision to develop and implement tourism recovery projects. The Task Force (with the STA as the lead) is launching a new three-month outdoor winter festival that maximizes economic recovery by leveraging Stratford's reputation as a cultural destination and its proximity to major urban centers.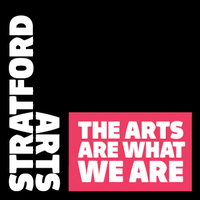 Site web de l'organisme
Facebook
Twitter
---
Projet
Lights On Stratford
Description du projet
This application is for "Lights on Stratford", taking place November 19, 2020 to February 14, 2021 in various locations in Stratford including City Hall and the new Tom Patterson Theatre. The "Lights on Stratford" festival is a free event that will transform the downtown core with luminous art, large scale projections, and interactive light installations on downtown storefronts. Programming will include: (1) Light and projection displays at City Hall and the new Tom Patterson Theatre; (2) a coordinated street side experience of interactive light exhibitions in partnership with downtown retailers; (3) Market Square will host a gallery of "Made In Stratford" outdoor light art installations; (4) "Shakespearean Garden of a Thousand Lights"; an interactive light installation that follows visitor movements through the winter garden pathways with colour and sound; and (5) an exhibition of light art sculpture on Tom Patterson Island. Several ancillary events are being planned with various partners in the cultural sector, but the organizers are currently focused on the core programming and will provide a final schedule of events closer to the date. There are plans to invite homeowners in the city to participate with residential lighting projects as well. "Lights on Stratford" was developed in response to the COVID-19 crisis and as such is specifically designed to work within the public health and safety protocols for each of the Provincial COVID-19 re-opening stages. As the festival is scheduled over a three-month period, there is maximum flexibility for any COVID-19 related interruptions.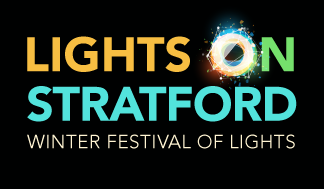 Site web du projet
Ville
Stratford
Region
Sud-Ouest de l'Ontario
Date de début
2020-11-19
Date de fin
2021-02-14
Montant financé
40 000.00$