Nom de l'organisme
MonstrARTity
Description de l'organisme
Born in 2011, MonstrARTity Creative Community is a not-for-profit organization, based in Mississauga and committed to providing entertainment for the young and old alike. Ever expanding our productions, MonstrARTity is the producer of Bollywood Monster Mashup, which is the largest South Asian festival in Canada, as well as the team behind the award-winning Monster Rock Orchestra show.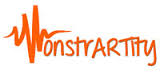 Site web de l'organisme
Facebook
Twitter
---
Projet
2019 #BollywoodMonster Mashup
Description du projet
This funding is for the marketing of "2019 #BollywoodMonster Mashup" (BMM), expanded programming taking place July 5 to 20, 2019 with the main event at Mississauga Celebration Square and ancillary events at various locations in Mississauga and Toronto. (1) July 5, Teaser Party (DJ night) at Revival; (2) July 18, VIP & Media reception, comedy show featuring Biswa Kalyan Rath, "mentalist" performance, and live music at C Banquets; (3) July 19, Bollywood Monster Concert at Mississauga Celebration Square: an international Punjabi musical headliner (tbc), a soon-to-be announced celebrity appearance, Bhangra/urban commission with Giggle Queens, short film screenings, dance lessons; (4) July 20, Family Day at Mississauga Celebration Square: KidZone, traditional "mela" programming (family-friendly paakhand (Indian puppetry), patang (Indian kite-making), traditional toys, jyotish (Indian astrology), and turban tying), artist & museum curator Raheel Patel from Vaarso Foundation, dance lessons, live music, dance, short film screenings, dance lessons, food/craft vendors); (5) July 20: Bollywood Monster Finale at Mississauga Celebration Square: premiere Canadian performances from Bollywood stars, original Bollywood music fusion productions, and a collaboration with the Mississauga Choral Society for a Bollywood fusion choir (arranging all music and teaching performers to sing in four South Asian dialects with seven other musicians), dance lessons, short films, food/craft vendors, and yoga demos.

Site web du projet
Ville
Mississauga
Region
Centre de l'Ontario
Date de début
2019-07-05
Date de fin
2019-07-20
Montant financé
65 000.00$